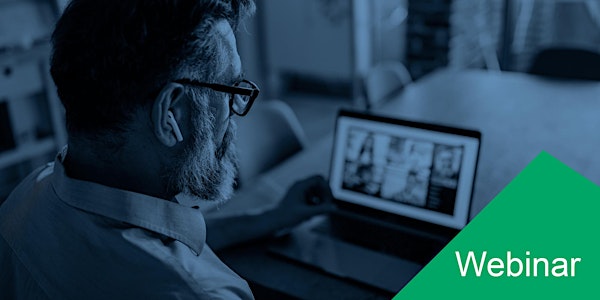 Advocis Simcoe-Muskoka: Pre and Post Vaccine Economy, and What That Means
Pre and Post Vaccine Economy, and What That Means to Your Clients
Refund Policy
Contact the organizer to request a refund.
About this event
Michael Baigel and Jeremy Kroll, of Baigel Corp., Licensed Insolvency Trustees, will provide you with valuable information to help guide your clients through possible financially difficult times.
Worried about the finances of some of your clients and how you can help them?
What can the professional advisor do for their clients when financial problems arise?
Michael and Jeremy have experience to share, and some predictive material, adjusted to the current economic circumstances.
Find our more about them on their website: https://smallbusinessinsolvency.ca/company/
As a benefit of membership Advocis members are entitled to attend this webinar for $40.00 ($60 for non-members). Use your Advocis Membership ID as a promo code to trigger the promotional member discount in Eventbrite.

Michael N. W. Baigel FCA (UK), FIPA, CIRP, LIT
Michael Baigel is the President of Baigel Corp. in Toronto. Michael is originally from Manchester, England and happily moved to Canada 20 years ago. He provides creative corporate recovery expertise gained from his experience of rescuing hundreds of businesses over three decades in both Canada and the UK. Saving businesses, jobs and families drives him on and there is plenty to do in order to help fellow Canadians at this time.
Jeremy Kroll CPA, CA, CIRP, LIT
Prior to practicing as a Licensed Insolvency Trustee, Jeremy practiced as a CPA, CA. He has always had an entrepreneurial side to his career and "gets" where the business principals are coming from. He gets real satisfaction in guiding individuals through a challenging situation that takes account of all their needs – he sees the big picture and invests the time to find the right solution. He believes in trying to solve problems "at the kitchen table" where the parties may minimize losses and save professional fees.
This event will have 2 CE credits available. To be eligible to earn any CE from this event, you must:
Enter your 7-digit Advocis ID on the registration form. No CE will be provided if this is inaccurate. If you have forgotten your Advocis ID, please contact Member Services 1-877-773-6765 or info@advocis.ca
Attend the webinar using the email address entered on your registration form
If you do not have an Advocis ID number please reach out to member services at info@advocis.ca to be assigned an ID number in order to receive your CE credits If you would like to be extended the member pricing, please join.
Thank You To Our 2021 Sponsor:

If you have any questions or concerns regarding this event, please reach out to the Advocis Simcoe-Muskoka chapter at: SimcoeMuskoka@AdvocisChapter.ca