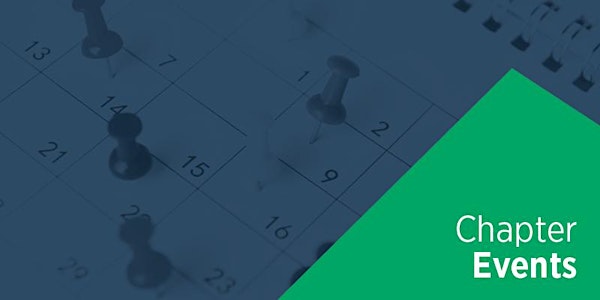 Advocis South Saskatchewan: Group Benefits - Industry Updates and Trends
Updates in the group insurance industry including: the impact of COVID on group benefit plans and trends in disability insurance.
About this event
The Impact Of COVID On Group Benefit Plans And Trends In Disability Insurance
South Saskatchewan is pleased to host this event inviting its chapter peers (Winnipeg, Western Manitoba and North Central Saskatchewan) on Thursday, January 27, 2022 from 10:00 A.M. to 11:00 A.M. Central Time, as we host speakers, Cristie Croissant, Austyn McNally and Sheila Burns. They will share their insight on trends and updates in the group insurance industry including, the impact of COVID on group benefit plans and trends in disability insurance.
Tickets are available on a first-come-first-serve basis
As a benefit of membership, this webinar is $20 for Advocis Members, Institute CLU Members & Sponsors ($40 for Non-Members)
Members, use your Advocis Membership ID to trigger the promotional discount in Eventbrite

Do you need assistance using your Advocis ID or promo code in the checkout? We have a short video to assist you.
There is no CE available for this presentation.
Note to iPhone Users: Eventbrite event tickets cannot be purchased through the iOS Eventbrite mobile app at this time. Please use your desktop or laptop computer internet browser to purchase Eventbrite event tickets until further notice.
Ticket sales will close at 11:00 P.M. on Tuesday, January 25, 2022 (CST)
Presenters:

Cristie Croissant, GBA
Account Manager, Employee Benefits, Canada Life
As an Account Manager, Cristie's main responsibility is to help advisors grow their group benefit business with Canada Life. She focuses on building strong relationships with both advisors and clients, facilitates and assists with sales presentations to clients, shares updates at Canada Life and proactive industry information with advisors as well as educating advisors on group benefit products. She also works with advisors to retain their existing group business by preparing annual renewals, negotiating on renewals when required and providing quote comparisons in marketing situations.

Austyn McNally, B.Comm, CEBS
Account Executive - Western Canada, Empire Life
Austyn McNally, Account Executive, Western Group Solutions has been with Empire Life since 2015. She is dedicated to providing knowledgeable service to both advisors and clients. Austyn Graduated from the University of Calgary with a Bachelor of Commerce and holds a Certified Employee Benefit Specialist designation from the International Foundation of Employee Benefit Plans.

Sheila Burns
Director, Group Life & Disability Claims, Empire Life
Sheila has worked in Group Insurance for over 20 years. Her career has spanned both the direct and reinsurance markets, focusing on best practices, training and audit in disability and health claims. Sheila currently leads the life and disability team at Empire Life. She earned her Bachelor of Science from Queen's University, majoring in Life Sciences, as well as her Group Benefits Associate designation through the Certified Employee Benefits Specialist program.
Questions:
Please contact Advocis South Saskatchewan with any questions regarding this event at: southsask@advocischapter.ca