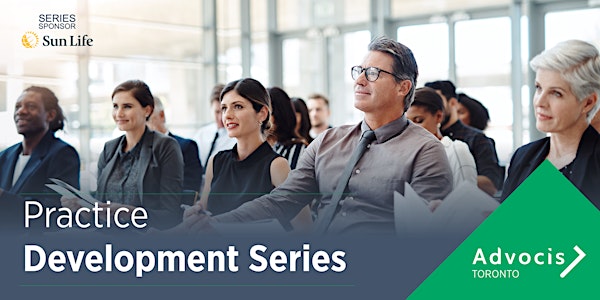 Advocis Toronto: Practice Development Series: Module 6 - Needs Analysis
Practice Development Series: Module 6- Needs Analysis
By Advocis Toronto Chapter
Date and time
Wed, Feb 15, 2023 12:00 PM - 2:00 PM PST
About this event
Practice Development Series
Module 6 – Needs Analysis
Wednesday, February 15, 2023
3:00 P.M. to 5:00 P.M. (Eastern Time)
Our Practice Development Series provides the practical skills and knowledge that newer advisors need to be successful. Virtually, join the Toronto chapter on for our sixth module of the series.
Ticket Details:
As a benefit of membership Advocis Members are able to attend "Practice Development Module 6 - Needs Analysis" at a discounted rate. During the checkout use your Advocis ID as the promotional code to unlock the complimentary member rate.
Member: FREE
Non-Member: $30.00 + HST
Do you need assistance using your Advocis ID or promo code in the checkout? We have a short video to assist you.
Registration closes on Tuesday, February 14, 2023, at 6:00 P.M. Eastern Time
Needs Analysis Details:
In Practice Development Module 6, Needs Analysis you will learn how to use the information you gathered to analyze your client's current situation to reveal the gap between where the client is today and where she needs to be to satisfy her goal(s).
The quality of your analysis will help set you apart from other advisors. In this module, we will examine four typical financial planning goals; the data you need in order to analyze a client's current situation to accomplish these goals; the financial planning tools you need to complete the analysis; how to analyze a client's situation and interpret your findings; and real-life examples of client scenarios to demonstrate these skills in action.
Upon completion of this Module and the accompanying Practice Development Activities, you will be able to:
Construct a net worth and cashflow statement for a client
Conduct a thorough needs analysis for four common financial planning goals, including:

debt reduction
saving for education
saving for retirement
protecting one's family using life insurance

Identify gaps between a client's current situation and their goals
Identify potential solutions to improve a client's financial situation and help them progress towards their goals
Give full and adequate disclosure of all assumptions made in the analysis
This event is hosted by Longevity Achieved. Our Practice Development Series is sponsored by Sun Life for 2023!
CE Requirements:
This event has been approved for 2.0 CE credits by The Institute, AIC, ICS and IC. To be eligible to earn any CE from this event, you must:
Enter your 7-digit Advocis ID on the registration form. No CE will be provided if this is inaccurate.
Attend the webinar using the email address entered on your registration form
If you would like to be extended the member pricing, please join.
Please contact the organizer to confirm if this webinar qualifies for your provincial insurance council credits.
Thank you to Sun Life, our 2023 sponsor of the Practice Development Series:

Questions:
If you have any questions or concerns regarding this event, please reach out to the Advocis Toronto chapter at Toronto@advocischapter.ca.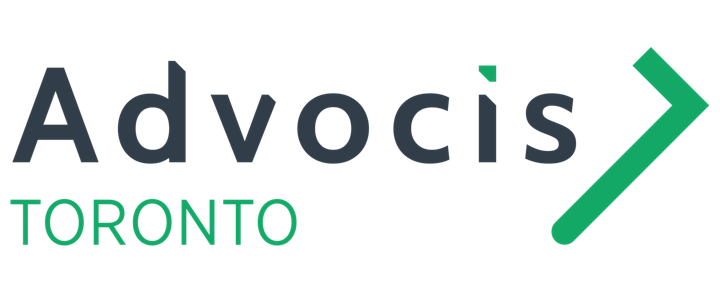 About the organizer
The Toronto Chapter of Advocis, The Financial Advisors Association of Canada, is the largest local chapter in Canada, representing Advocis members in the City of Toronto and surrounding metropolitan area. We are a voluntary professional association of financial and insurance advisors, committed to representing the interests of its members and their clients. Advocis is the premier provider of professional development programs, and sets a high level of ethical and market conduct standards as a mandate for its membership. Advocis provides a strong advocate for the financial services sector and the consumer public in Canada.
Our name represents what our members do best — Advice and Advocacy. And our positioning line — Listening First — underscores that commitment to professionalism. Advocis carries on the tradition of effectively representing its members' interests with all levels of government, regulators, and industry, always with the intention of putting the interests of consumers first.
Advocis Toronto is led by a volunteer board of directors made up of members within the chapter who have committed time to ensure that our members have the opportunity to network, receive valuable continuing education credits and hear leading technical and motivational experts in a variety of programs offered by the chapter.