Pension Planning: Considerations, Key Questions and What Not to Miss
About this event
Carl Edwards, Fraser Lang & Trevor Parry will discuss Pension Planning, commuting pensions and IPP and IRP options with specific analysis tools and case studies.
As a benefit of membership, you are entitled to view this webinar for FREE ($25 for Non-members).
Use your Advocis Membership ID as a promo code to trigger the promotional member discount in Eventbrite.
Guest Speakers:

Carl Edwards
CFP, CLU, CHFC, Legacy Planning Advisor
Carl started in the life insurance business in 1985 with London Life. He earned his designations of CFP, CLU and CHFC early in his career.
His many roles in the industry included: financial advisor, sales trainer, sales manager, Director of Marketing (London Life / Great-West Life), AVP of product support including the Tax and Estate Planning Group, VP Wealth and Estate Planning Group and Freedom 55 Financial, Regional Director Freedom 55 Financial in Windsor / Essex. Carl also served roles with Advocis and was on the CLHIA Illustration Committee.
He also has been involved in his community as a Rotary member and has a passion for children's charities. He has served on the Board of Directors of Ronald McDonald House as well as various committees for that organization in Ontario and British Columbia.
He now resides in Ladysmith on Vancouver Island and runs a company called Personal Pension Consulting Inc. When he is not working or spending his time building his charity (Fairways for Families) he is enjoying the good life on the island

Fraser Lang
CFP, CLU, CHS, Senior Vice President Sales & Business Development
Fraser is dedicated to strengthening the brand of GBL as a market leader in IPPs, RCAs, FMV of Insurance, Cross Border Exempt Testing and other strategies. Working directly with our corporate partners, Fraser is instrumental in educating their advisor networks and implementing tax saving and retirement asset building for their clients, by utilizing his 20 plus years of experience in the financial services industry. Whether it he's doing speaking engagements, one on one client meetings, or other ventures, Fraser prides himself on building relationships.

Trevor R. Parry
M.A. LL. B LL.M (Tax) CLU TEP
Trevor is an Ontario lawyer focusing on tax. In addition he is also the Senior Tax & Estate Planning Advisor for Raymond James Private Wealth Advisory and runs his own consulting practice. He was formerly the National Sales Director of a boutique actuarial consulting firm that specialized in providing retirement, tax and insurance solutions for professionals, entrepreneurs and senior executives across Canada. In this capacity he and his team established over 2000 Individual Pension Plans and 500 Retirement Compensation Arrangements. He brings a pro-business attitude to all of his endeavors, believing that through and objective analysis together with exceptional qualifications and experience is the way to get things done. Trevor works closely with Raymond James advisors across Canada helping their clients together with their accountants and counsel review and implement a variety of tax driven strategies.
Trevor was called to the Ontario Bar in 1996. He was elected as a Bencher of the Law Society of Ontario in 2019. He is regular speaker at financial planning and industry conferences across Canada, known for an unfiltered but solutions focused approach to tax planning. Now as part of Raymond James Professional Wealth Advisory Trevor and the rest of the team strive to bring gravitas to the client relationship to encourage thoughtful discussion and implementation of advanced tax planning strategies. Trevor also works closely with the exceptional Estate Planning Advisors and Financial Planners throughout Raymond James.
Trevor holds a Master of Laws degree in taxation from Osgoode Hall Law School, a Bachelor of Laws degree from Queen's University, a Master of Arts in history from the University of Toronto and a Bachelor of Arts degree in history from Trinity College at the University of Toronto.
He is widely published in journals, including co-authoring the definitive paper on Individual Pension plans for the Society of Trust and Estate Practitioners, and for the Conference for Advanced Life Underwriting, of which he is a member of both organizations. He contributed several chapters to the Essential IPP Guide and Trusted Advisor Survival Kit. He is currently writing a book on practical approaches to tax planning for professionals and entrepreneurs. He is also a member of the Canadian Tax Foundation, Canadian Association of Farm Advisors, the Canadian Bar Association, the Albany Club and the Royal Canadian Military Institute.
He is a champion of the entrepreneurial spirit and free speech.
Trevor lives in Ancaster, Ontario with his wife Lindsey and their three young daughters.
CE Requirements
This event is pending review for 1.0 CE credit. To be eligible to earn any CE from this event, you must:
Enter your 7-digit Advocis ID on the registration form. No CE will be provided if this is inaccurate. If you have forgotten your Advocis ID, please contact Member Services 1-877-773-6765 or info@advocis.ca
Attend the webinar using the email address entered on your registration form
If you do not have an Advocis ID number please reach out to member services at info@advocis.ca to be assigned an ID number in order to receive your CE credits If you would like to be extended the member pricing, please join.
Community Support:

This year Vancouver Island Advocis has chosen to support the Victoria Women's Transition House with our fundraising efforts from our continuing education program events. The VWTH provides a critical service in our community, supporting women who need to flee domestic abuse. Unfortunately, at times of crisis, the evidence shows an increase in gender-based violence in and out of the home. VWTH is here for women and children in our community needing support, a safety plan and a safe place away from violence and abuse.
Please join us in our efforts to support this vital service in our community: https://www.transitionhouse.net/donate-now/
If you have any questions or concerns regarding this event, please reach out to the Advocis Vancouver Island chapter at vancouverisland@advocischapter.ca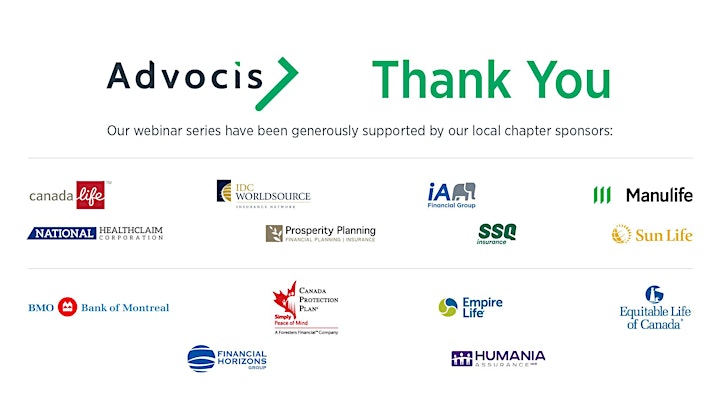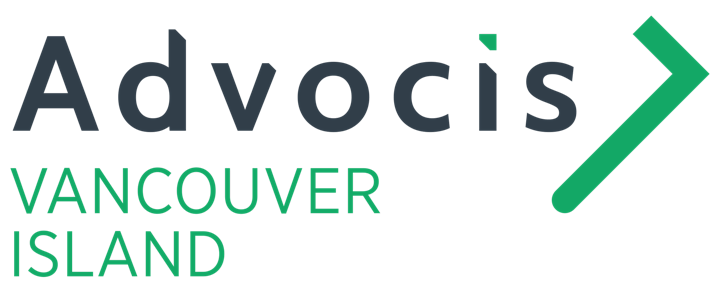 Organizer of Advocis VISL:Pension Planning: Considerations and Key Questions