Three Great Speakers and our 60 Second Sizzles are back!
About this event
Better Business on the Prairies – Fall Sizzle!
Advocis Winnipeg, North Central Saskatchewan and South Saskatchewan have joined forces to present this timely webinar.
Download the Fall Sizzle Digital Brochure here.
As a benefit of membership, this event is Free, (Non-members for $50 + GST).
Use your Advocis Membership ID to trigger the promotional discount in Eventbrite
This webinar is qualifies for 2 CE credits.
Ticket sales close October 12, 2021 at 11:30 P.M. CDT
Building Strength + Resilience – Kelly Hickey
In this one-hour session, participants learn how to build on their own individual strengths and resilience with proven tools that allow for greater personal clarity + awareness. It's amazing what we can accomplish when we are encouraged to see all we are capable of while letting go of the limiting beliefs that hold us back. Leave this session knowing more about yourself and how strong and resilient you truly are!
no CE credit for this presentation

Kelly Hickey
Founder & Director | Strong Women CoKelly Hickey is a behavioural specialist, researcher and workshop facilitator who focuses on helping people with proven real-world tools and tips so they can be their strongest, happiest and healthiest selves. With her academic background in social psychology and understanding human behaviour, Kelly uses everything from neuroscience to pop culture to help people understand themselves better while reminding them of their own individual power and strength. Her workshops and keynote speeches aim to educate, inspire and empower all participants.
With over 15 years of leading workshops, retreats and events, Kelly knows how to help people gain power + clarity so they can let go of limiting beliefs and reach their full potential. As a Newfoundlander currently living in the Netherlands, Kelly works with people across continents and industries to step into their power and reach their professional and personal goals.
Pandemic Insights: Underwriting in the world of COVID – Carol Neuss
The scientific community's understanding of COVID-19 continues to evolve and grow and the insurance industry has learned to pivot and change like never before. Learn how the Spanish flu in particular impacted the insurance industry and how COVID-19 may be similar, along with what the potential long term effects may be for health and life insurance.

Carol Neuss, BSc, FALU, FLMI, ARA
VP and Chief Underwriter, Individual Customer | The Canada Life Assurance Company
Carol is the VP and Chief Underwriter at Canada Life and she has enjoyed 25 years with the company. She is responsible for managing the risk while being committed to providing advisors with customer focused and competitive underwriting decisions.
Carol has a Bachelor of Science degree and has attained her Fellow, Life Management Institute; Fellow, Academy of Life Underwriting and Associate of Reinsurance Administration designations.
Recent Developments in Tax and Estate Planning – Kevin Wark
Despite the lingering effects of the pandemic, there have been a number of important developments over the past year that will impact the tax and estate plans of your individual and corporate clients. In this session Kevin Wark will provide an overview of some of the more significant court cases, CRA announcements and legislative developments and their related planning opportunities and pitfalls.

Kevin Wark, LL.B, CLU, TEP
Kevin Wark is Managing Partner, Integrated Estate Solutions and Tax Advisor for the Conference for Advanced Life Underwriting (CALU). Kevin specializes in the areas of insurance, tax and estate planning, working with clients that have more complex and sophisticated estate planning needs and objectives.
He has written and spoken extensively on taxation and estate planning topics. He is the author of the best-selling consumer book entitled The Essential Canadian Guide to Estate Planning (2nd Edition), The Essential Canadian Guide to Income Splitting Planning and The Essential Canadian Guide to Insurance Transfers (available on Amazon, Kindle and Kobo).
Kevin is the editor-in-chief of CALU Report and a regular contributor to the Advocis FORUM Magazine and e-magazine, CALU's INFOexchange and Advisor.ca. He was previously Editor-in-Chief of Insurance Planning and is frequently quoted in financial publications on issues relating to tax and estate planning.
Kevin is a member of Advocis, STEP, The Institute, the Canadian Tax Foundation and the Canadian Bar Association. He also sits on the board of the Royal Lepage Shelter Foundation.
60 Second Sizzles:

CE Requirements:
This event is qualifies for 2 CE Credits. To be eligible to earn any CE from this event, you must:
Enter your 7-digit Advocis ID on the registration form. No CE will be provided if this is inaccurate. If you have forgotten your Advocis ID, please contact Member Services 1-877-773-6765 or info@advocis.ca
Attend the webinar using the email address entered on your registration form
If you do not have an Advocis ID number please reach out to member services at info@advocis.ca to be assigned an ID number in order to receive your CE credits If you would like to be extended the member pricing, please join.
Please contact the organizer to confirm if this webinar qualifies for your provincial insurance council credits
Questions:
Do you need assistance using your Advocis ID or promo code in the checkout? We have a short video to assist you.
Please contact Advocis Winnipeg with any questions regarding this event at: Winnipeg@AdvocisChapter.ca.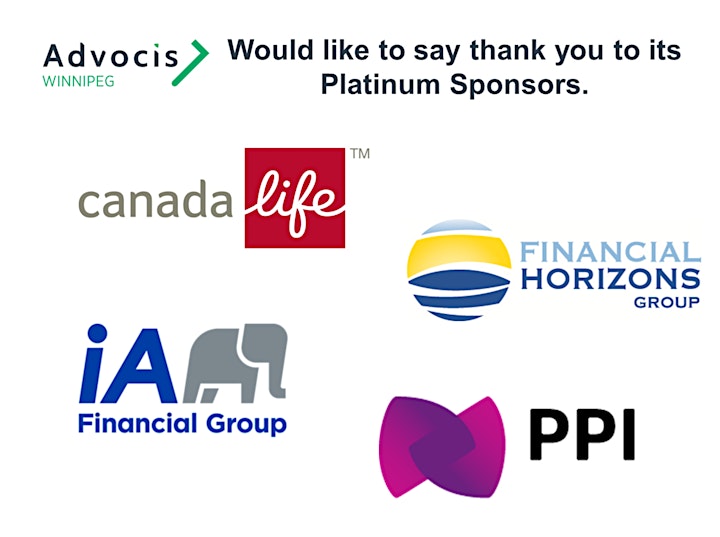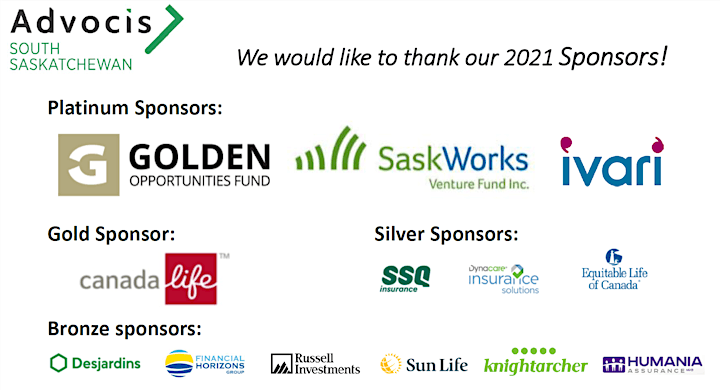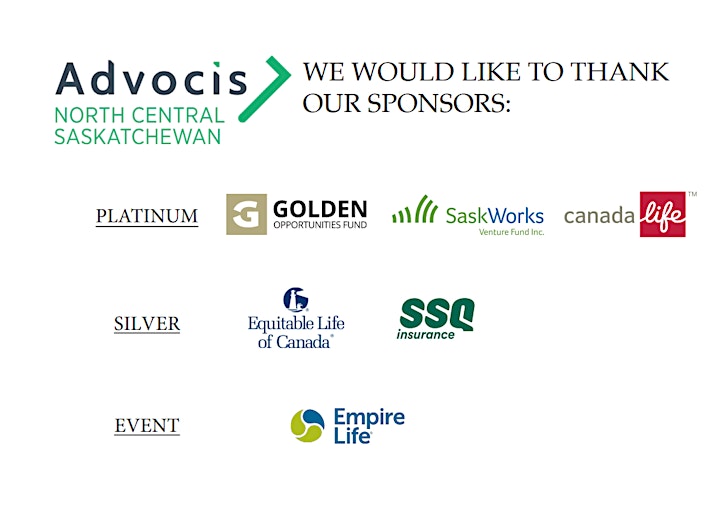 Organizer of Advocis Winnipeg: Better Business on the Prairies - Fall Sizzle!