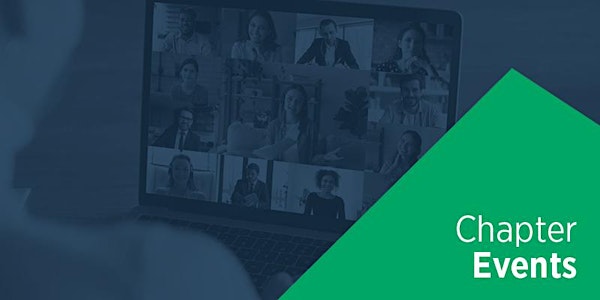 Advocis Winnipeg Espresso Shot - Financial Planning for Women
Advocis Winnipeg is proud to co-host an Espresso Shot -The Importance of Financial Planning for Women, sponsored by RBC Insurance
About this event
Advocis Winnipeg Espresso Shot
The Importance of Financial Planning for Women
In this session, Zsanett and Andrea from RBC Insurance will explore the unique challenges women face in their financial planning. The presentation will highlight all aspects of a solid plan. From living benefits needs like CI and DI as well as long term care needs to the sometimes overwhelming world of investments. They will chat about some personal experiences as well as challenges and opportunities they have seen in the field in their many years of experience in the financial planning world.
Join Advocis Winnipeg on Wednesday, Ocotber21, 2022 from 11:00 A.M. to 12:00 P.M. (CDT) as they are pleased to host this event inviting its chapter peers (Western Manitoba, North Saskatchewan and South Saskatchewan). Members and non-members across the region and the country are welcome to attend.
Both Members and Non-Members are entitled to attend this webinar for FREE.
Tickets are limited and sold on a first-come-first-serve basis.
Ticket sales will close on Monday, October 3, 2022 at 11:30 P.M. (CDT)
Guest Speakers:

Zsanett Barna
Zsanett Barna has been in the insurance industry in different capacities since 2011. She was an advisor for close to four years before accepting a role with RBC Insurance in 2017. As the senior sales consultant in Manitoba, Saskatchewan and NW Ontario, she has been able to impact the business growth of hundreds of advisors. Building relationships with people and educating advisors on the importance of living benefits are what attracted her to this position.

Andrea Martens MBA, CIM
Senior Sales Consultant Wealth with RBC Insurance
Andrea has almost 20 years of experience in the investment industry, including many years of working closely with advisors. As a trusted consultant, she works closely with advisors and their clients to provide solutions and help them achieve their financial goals.
This Advocis Winnipeg Espresso Shot is sponsored by RBC:

CE Requirements
This event qualifies for 1.0 CE Credit from The Institute and from Insurance Council of Manitoba. To be eligible to earn any CE from this event, you must:
Enter your 7-digit Advocis ID on the registration form. No CE will be provided if this is inaccurate.
Attend the webinar using the email address entered on your registration form
During the event type your first and last name in the chat box at the beginning and end of the webinar.
Answer the Poll Question during the webinar.
If you would like to be extended the member pricing, please join.
Please contact the organizer to confirm if this webinar qualifies for your provincial insurance council credits.
Questions:
Please contact Advocis Winnipeg with any questions regarding this event at: Winnipeg@AdvocisChapter.ca.
Thank you to our 2022 Sponsors: