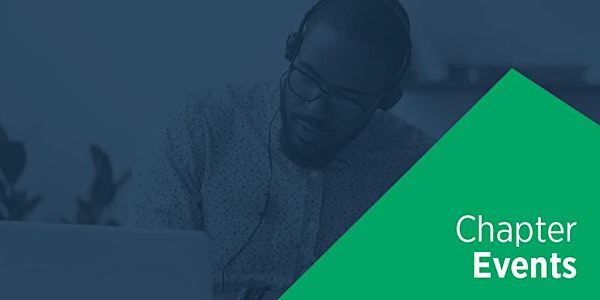 Advocis Winnipeg Espresso Shot - Your Duty to Support Your Elderly Clients
Advocis Winnipeg is proud to co-host an Espresso Shot sponsored by Franklin Templeton,
About this event
Advocis Winnipeg Espresso Shot – Ethics of Aging: Your Duty to Support Your Elderly Clients
As your clients age, there can be many challenges—for them and you—so we at Franklin Templeton are proud to announce our new advisor practice management program, Ethics of Aging: Your Duty to Support Our Aging Population. This includes a preview of our Investor Friendly presentation: Aging with Dignity. This presentation uses the acronym SHARP to recommend ways to live your life to the fullest by being safe, healthy, alert, resilient, and prepared.
Both Members and Non-Members are entitled to attend this webinar for FREE.
Advocis Winnipeg is pleased to host this event inviting its chapter peers (Western Manitoba, North Central Saskatchewan and South Saskatchewan). Members and non-members across the region and the country are welcome to attend.
Tickets are limited and sold on a first-come-first-serve basis.
Note to iPhone Users: Eventbrite event tickets cannot be purchased through the iOS Eventbrite mobile app at this time. Please use your desktop or laptop computer internet browser to purchase Eventbrite event tickets until further notice.
Ticket sales will close on Monday, February 14, 2022 at 11:30 P.M. (Central Time)
Guest Speaker:

Joe Gill, Vice President
Regional Sales, Franklin Templeton Investments Corp.
Northern Alberta, Saskatchewan & Manitoba
Joe Gill is a VP, Regional Sales responsible for directing and expanding Franklin Templeton sales of mutual funds, ETFs, separately managed accounts, segregated accounts, and broadening client relationships in Northern Alberta, Saskatchewan & Manitoba.
Joe began his career in the financial services industry in 2015 as a financial advisor and joined Franklin Templeton Investments in 2019.
He is an excellent source of information regarding Franklin Templeton products and services. As a solutions-oriented sales consultant, Joe leverages his technical experience and financial planning experience to help build mutually beneficial relationships within the financial advisor community.
Joe earned a Bachelor of Business Management from UBC Okanagan, while playing for the varsity soccer team, and obtained the Chartered Investment Manager (CIM) Designation in 2018. He currently resides in Saskatoon, Saskatchewan.
CE Requirements
This event is approved for 1.0 CE Credit (includes 1 ethics) from The Institute and 1.0 CE Credit from Insurance Council of Manitoba. To be eligible to earn any CE from this event, you must:
Enter your 7-digit Advocis ID on the registration form. No CE will be provided if this is inaccurate. If you have forgotten your Advocis ID, please contact the Events team at Events@advocis.ca
Attend the webinar using the email address entered on your registration form
During the event type your first and last name in the chat box at the beginning and end of the webinar.
Answer the Poll Question during the webinar.
If you would like to be extended the member pricing, please join.
Please contact the organizer to confirm if this webinar qualifies for your provincial insurance council credits.
Questions:
Do you need assistance using your Advocis ID or promo code in the checkout? We have a short video to assist you.
Please contact Advocis Winnipeg with any questions regarding this event at: Winnipeg@AdvocisChapter.ca.
This Advocis Winnipeg Espresso Shot is sponsored by: