Description
Beyond Ethnicity: Finding Family With DNA
You've probably seen the ads showing the excitement of using DNA to discover your ethnicity. This is just a part of what the test results can uncover! Are you curious about how genetic DNA can be used to find ancestors or living relatives? Or maybe you have done a test and want confidence using this somewhat daunting tool for genealogy.
Alberta Family Histories Society is hosting a special FREE event featuring The Genetic Genealogist, Blaine Bettinger, and Ancestry Canada's representative, Lesley Anderson.
Date: Monday, October 1, 2018
Place: River Park Church, 3818 14A St SW, Calgary
Time: 7:00 to 9:30 pm (Doors open at 6:30 pm)
Blaine Bettinger: Using Autosomal DNA to Explore Your Ancestry
Lesley Anderson: Ancestry Online Trees
Limited Seating - Please register for your free ticket.
We will offer special pricing for pre-ordered AncestryDNA kits pre-ordered by September 22. Look for the details on your ticket.
Blaine Bettinger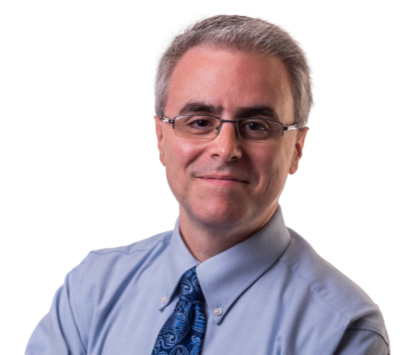 Blaine Bettinger, Ph.D., J.D., is a professional genealogist specializing in DNA evidence. In 2007 he started The Genetic Genealogist (www.thegeneticgenealogist.com), one of the earliest blogs on the topic. Dr. Bettinger has been interviewed and quoted on personal genomics topics in Newsweek, New Scientist, Wired, and others. He is the author of The Family Tree Guide to DNA Testing and Genetic Genealogy, and co-author with Debbie Parker Wayne of the award-winning Genetic Genealogy in Practice, the world's first genetic genealogy workbook.
Blaine frequently authors articles and gives presentations to educate others about the use of DNA to explore their ancestry. He is or has been an instructor for genetic genealogy courses at Excelsior College, the Institute of Genealogy and Historical Research (IGHR), Salt Lake Institute of Genealogy (SLIG), Genealogical Research Institute of Pittsburgh (GRIP), Virtual Institute of Genealogical Research, and Family Tree University. Blaine is a graduate of ProGen Study Group 21, a trustee for the New York Genealogical and Biographical Society's Board of Trustees, and a board member for the Association of Professional Genealogists.
Lesley Anderson

Lesley Anderson has worked for Ancestry.ca for over 10 years as their Canadian Spokesperson and has done numerous presentations for genealogy societies and conferences across Canada as well as TV and radio appearances.
She has been involved in the personal research of her family tree for over 45 years and her passion for genealogy has branched out to genetic genealogy, teaching classes, speaking at seminars and conferences, consulting and doing research for others. Most recently she organized a group of 30 on a research and sightseeing trip to Ireland. For years she was well known for her computer and genealogy classes offered through the Ottawa Catholic Board Continuing Ed and her "field trips" to various archives and libraries.
She was the Director of Education for BIFHSGO (British Isles Family History Society of Greater Ottawa) for many years and volunteered at the Ottawa Stake - LDS Family History Center where she gets great enjoyment out of helping new and experienced genealogists with their research.
For more information, contact familyroots@afhs.ab.ca



Many Thanks to Our Sponsors


Please note: Email addresses collected by AFHS via Eventbrite will be used for FamilyRoots 2018 purposes and to communicate future AFHS events that may be of interest (unsubscribe option available).