AFP Nova Scotia Fundraising Practicum
Description
AFP Nova Scotia Fundraising Practicum
Presented by St. Francis Xavier University

AFP Member Price: $50
Non-member Price: $65

Thursday, May 24, 2018
St. FX Campus -
Markin Global Complex, Room MacDonnell
5005 Chapel Square
Antigonish, NS

9:30 a.m. - 3:30 p.m.
Light lunch provided


(please specify dietary restrictions)





St Francis Xavier University is proud to host AFP-Nova Scotia's First Fundraising Practicum.
This event will assemble professional fundraisers, experts and community leaders to come together to learn and share best practices.
The format will consist of a short delivery on specific topic of expertise (content expert will deliver a 30 minute presentation in a specific field of expertise) followed by an exchange of experiences, best practices and a sharing of knowledge. We will be exploring topics that ignite many questions in our philanthropic sector.
Participants are asked to bring models or specific examples of their work, which they would like to share with the group at the end of the day.
Schedule:
9:30am Welcome & Registration
Markin Global Complex, Room MacDonnell
10:00am Stewardship, Mark Inglis
10:30 am Group Work & Discussions
10:50am Health break
11:00am The Art of Asking, Iain Boyd
11:30am Group Work & Discussions
11:50am Networking Break, check emails, etc
12:00pm Luncheon
1:10pm Ethics in Philanthropy, Kathleen A. Provost, CFRE
1:40pm Group Work & Discussions
2:00pm Health Break
2:15pm Best Practice Sharing: a display of participants' work
(participants are asked to bring 1-2 items they are proud of,
would like to share with the group on a display table)
3:30pm Farewell & Departure

Facilitators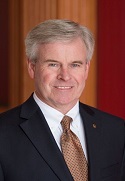 Iain Boyd is the Chief Campaign Officer for the Xaverian Fund, a $50 million campaign for scholarships and bursaries. He is an Advancement Professional with more than 25 years of experience in External Relations and Fundraising. His previous positions included Director of Development and Director of Advancement Relations at St. Francis Xavier University.
Iain provided leadership and direction for all fundraising programs for StFX which included Capital Campaigns, Major Gifts, Planned Giving, Annual Giving, Prospect Research, Cultivation and Stewardship. He first started hi career at StFX in University Student Services.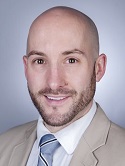 As the Communications Officer for the Cape Breton Regional Hospital Foundation, Mark creatively and effectively communicates key messages to internal and external stakeholders in order to solicit and properly steward donations. His communications strategies directly influence fundraising efforts and have led to successful fundraising campaigns raising millions of dollars for the Cape Breton Regional Hospital.

Mark is versatile and innovative communicator, who integrates a background in education and sales with talent in writing to deliver quality, marketing, communications and stewardship support. As the communications Chair of the Cape Breton AFP Chapter, Mark is committed to advancing philanthropy and reminding his community that giving back matters.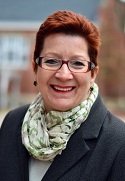 Kathleen A. Provost, CFRE has recently been appointed St. Francis Xavier University 's Campaign Director after tenure of more than four years at Coady International Institute, as Associate Director, Fund Development and Communications. She brings over 25 years of fundraising experience within the not-for-profit sector that has included successfully developing and leading multiple multi-million dollar campaigns. Her career has brought her from Quebec, to Ontario and now in rural Nova Scotia, Antigonish.
Kathleen is a recognized leader in the field of fundraising; she has been a a CFRE since 2007, and a long-time member of the Association of Fundraising Professionals (AFP). In 2012, she was awarded the Queen Elizabeth II Diamond Jubilee Medal in recognition for her contributions to the advancement of autism spectrum disorders (ASDs) in Canada.
This program is presented by St Francis Xavier University