Description
Inspiring Leadership in Philanthropy – are you ready, willing and able?
The philanthropic sector is being called upon to disrupt, innovate and collaborate like never before. This shift will require leaders to think creatively and lead differently. So what does that look like? How can you cultivate the skills and behaviours that inspire your team, colleagues, board members and donors to participate in your organization at their highest level of commitment and consciousness? How can you facilitate and create partnerships that are fueled by trust and generate creative and innovative outcomes?
This 3 hour workshop will explore the neuroscience of conversations that inspire trust, connection, creativity and generosity. All fundraisers, leaders and board members can use this knowledge to deepen connections, access their best thinking and stand apart from other organizations when these simple, yet profound conversational practices are mastered.
Learning Outcomes:
You will leave with a high level understanding of neuroscience and practical skills that you can implement the moment you leave the workshop. Conversational Intelligence® is based on the work of Judith E. Glaser and is quickly becoming the essential skills for higher level leadership.
See her book: Conversational Intelligence® How Great Leaders Build Trust and Get Extraordinary Results
Schedule:
1:00pm Registration
1:15pm - 2:30pm Workshop part 1
2:30pm Coffee and networking break with light refreshments
2:45pm - 4:00pm Workshop part 2
Speaker Bio: Diane Lloyd, CFRE, PCC is an accomplished leader, coach, and speaker that inspires people and organizations to reach their full potential so they can do meaningful work in the world. She coaches leaders, entrepreneurs and individuals across the public, private and non-profit sectors, with a special passion for the philanthropic sector. Diane is a Certified Executive Coach (CEC) through Royal Roads University, a professional coach (PCC) with the International Coach Federation, while maintaining her CFRE credential. Diane is a member of the AFP Canada Foundation, Past President of the AFP Vancouver Island Chapter and supports her daughter's philanthropic endeavors through 100 Girls Victoria. She enjoys time at the lake with her family and challenges herself with hot yoga and backcountry camping.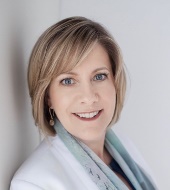 Link to her website: Inspired Results Group
---
Questions? Contact:
Mischa Mueller
VP Programs, AFP Okanagan Chapter
mischa.mueller@interiorhealth.ca
250.862.4300 ext 7125