Description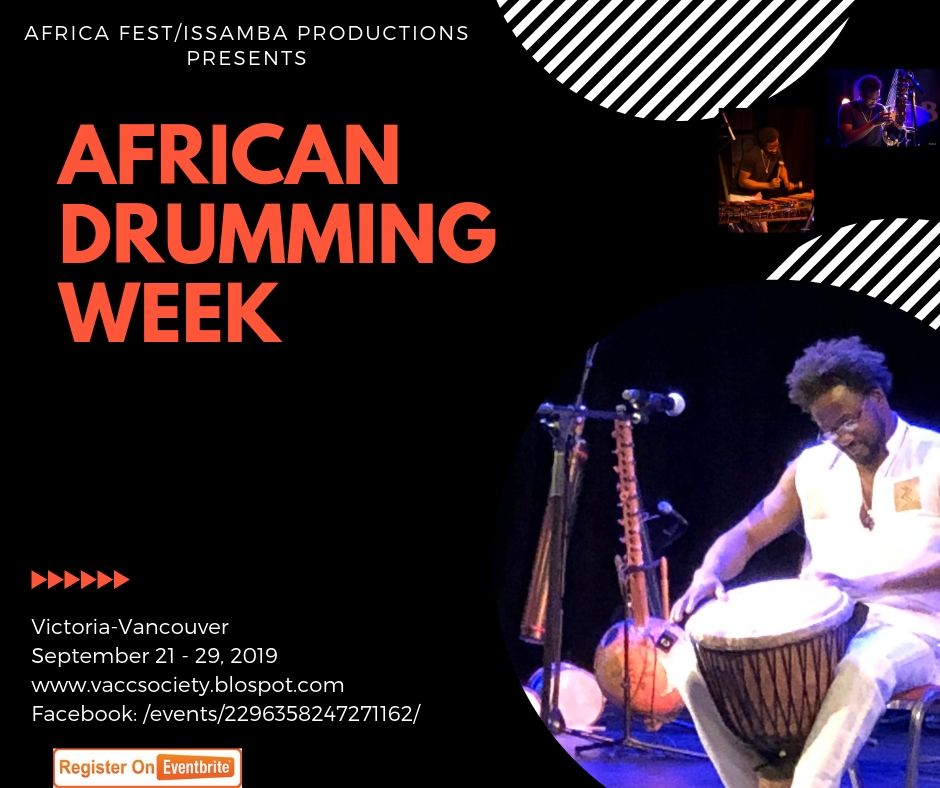 Come join us in exhilarating African drumming workshops that will cover contemporary and traditional African polyrhythms and signature techniques from initiated master ADAMA BILOROU.
https://www.youtube.com/watch?v=s1HVvqkNgrwe

All Instrument Workshop
Learn West African Grooves on your instrument of choice. Adama loves teaching African Grooves to Classical, Jazz, and Folk, artists alike. Vocalists and Dancers are welcome
Bring your own instruments if you have them.
Djembes are for rent at Long & McQuade
Facebook event: thanks for sharing it with friends and family in the area.

https://www.facebook.com/events/2296358247271162/
Adama Bilorou Dembele is a world-renowned West African musician and percussionist, composer, arranger, teacher and choreographer. Originally from Burkina Faso, he hails from a lineage of griots, a class of traveling musicians, storytellers and poets who preserve the oral traditions of their culture.
As a multi-instrumentalist, Adama composes and performs an explosive melange of musical genres inspired by his native culture, Bwaba, and infused with sounds from Europe and beyond. From street jazz to afro funk to Mandingue melodies and rhythms, his rich grooves explore the fusion between ancestral and contemporary musical expressions. Adamaʻs exploration brings together classical, modern and traditional instruments such as the balafon, djembe, kora, dundun and talking drum, among others.