About this Event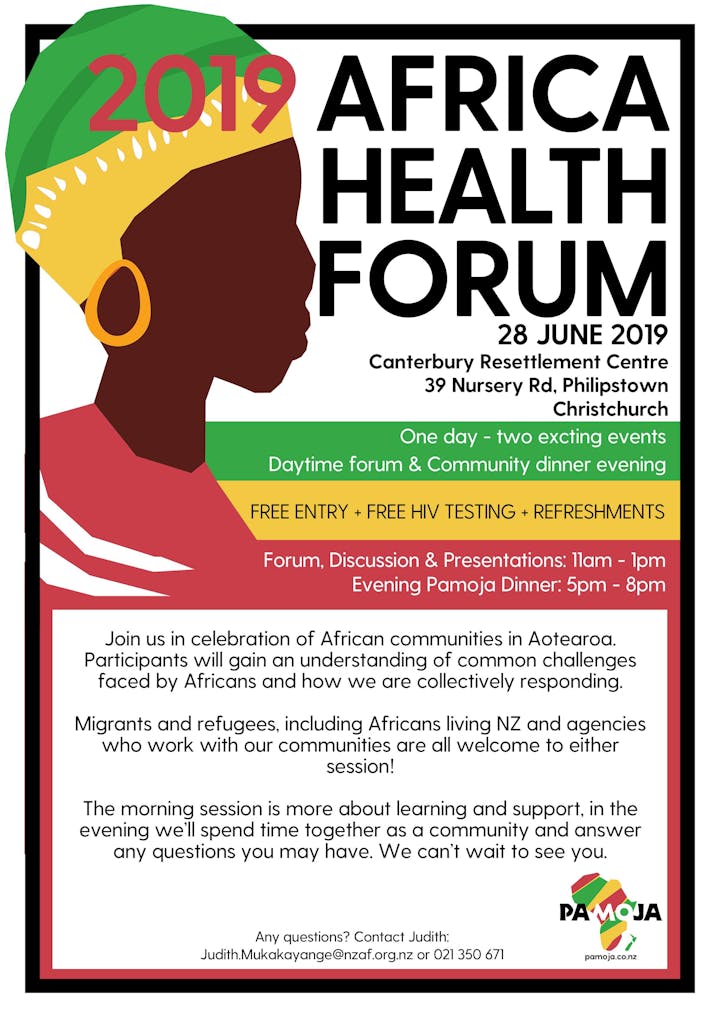 Join us in celebration of African communities in Aotearoa. Participants will gain an understanding of common challenges faced by Africans and how we are collectively responding.
Migrants and refugees, including Africans living NZ and agencies who work with our communities are all welcome to either session!
The morning session is more about learning and support, in the evening we'll spend time together as a community and answer any questions you may have. We can't wait to see you.
Free Entry. Free HIV Testing. Free Refreshments.