AFRICAN TRADITIONAL & CONTEMPORARY DANCE PERFORMANCE
Description
An Unforgettable Evening of African Traditional and Contemporary Dance Performance with MERLIN NYAKAM and African Masters of rhythyms AMARA KANTÉ AND SALIF SANOU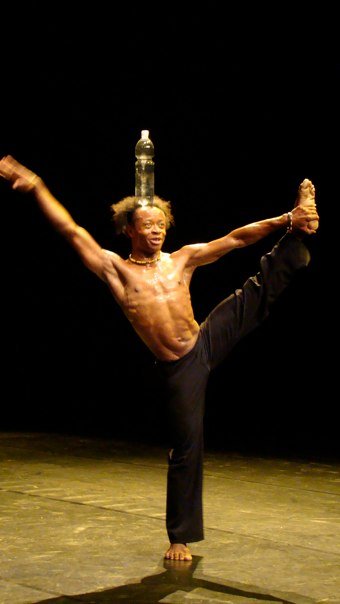 Nicknamed, Merlin the enchanter, Merlin Nyakam is a dancer, singer, actor and choreographer.

He has reached an international status for his interpretations and teaching of African and Afro-Contemporary dance.

He took his first artistic steps at 5, and at 14 he joined Cameroon's National Ballet. He became the company's main dancer at 16.

In 1990, he founded his own company and won an award from Cameroon's Ministry for Cultural Affairs. He also won an "Epi d'Or" and is celebrated as "Best Dancer" in 1991.

Since 1992, in France, he participated in numerous creations with several choreographers, ranging from Gérard Gourdot, to Philippe Jamet, and Frédéric Lescure, Georges Momboye, Norma Claire, etc…
He also danced for the singer Angelique Kidjo's FIFA World Tour, and remains her choreographer.

Since 1997, in the Montalvo-Hervieu duet company, he has been part of all their creations: "Hollaka Hollala", "Paradis", "le Jardin Io Io Ito Ito", "Babelle Heureuse", "Les Palladins" and "On Danfe".
In October 2000, he won the "Prix d'Accueil Studio" awarded by the "Val de Marne Biennal Dance" & the "National Choregraphic Center of Creteil and Val de Marne", which allowed him to found his own company: "La Calebasse de Merlin Nyakam".

"Récréation Primitive", his first creation, was enthusiastically welcomed by
professionals and by the public, and is followed this year by the promise of a
"Liberté d'Expression" (Freedom of Speech).
---
Amara Kanté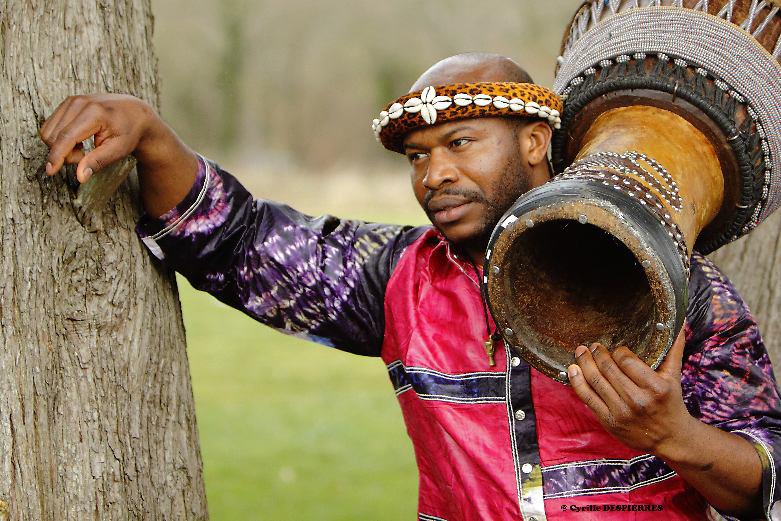 Amara Kanté is a world renowned Master percussionist, Composer and Artistic Director. His repertoire of instruments include: Djembe drum, Dunun drums, Talking-drum, Bolon, Krin, Bara and Congas.
He is a Co-Founder of KOURABA, a Toronto based non-profit organization that promotes world music and dance traditions. He also Co-created the highly successful annual Kouraba World Music Festival (Toronto), an event that brings to Toronto the stories and performing arts talents of International Masters of World Music & Dance .
Recognized as a child prodigy and a professional percussionist by age 7, Amara has travelled the world and performed extensively. Festival credits include: WOMAD, Heritage Festival, Montreal Jazz Festival, AfroFest, Festival International Nuits d'Afrique, Massa Festival, Sunfest World Music Festival and the Muhtadi International Drumming Festival. Amara has toured with celebrated troupes such as: Koteba D'Abidjan and Ballets Africains du Guinée.
As a prolific collaborator and composer, Amara's unmistakable drumming power and signature sound can be heard on various recordings/soundtracks for film, album and live artistic presentations. His collaborations have included some of World Music's greatest Icons: Peter Gabriel, François Moity, Big Sugar, Mory Kanté, Kassé Mady Diabaté and Judy Mowatt to name a few.
In 1998 Amara established KAWAFOLI school of Manding percussion in Marseille, France. He has been integral to the creation of several performance troupes such Benkan Foli (France), Wassa Foli (Trinidad) and Baro Dununba(Toronto). He has also filled the role of guest Artistic Director for the Muhtadi World Drummers (Toronto).
Now residing in Toronto, Mr. Kanté feels honored to be sharing his vast musical knowledge and talent mentoring youth, professional musicians and thrilling audiences of all ages. Of particular interest is his dedication to highlighting the positive contributions of Afro-Francophonie cultures, artists and peoples to the world.
_______________________________________________________
Salif Dit Lasso Sanou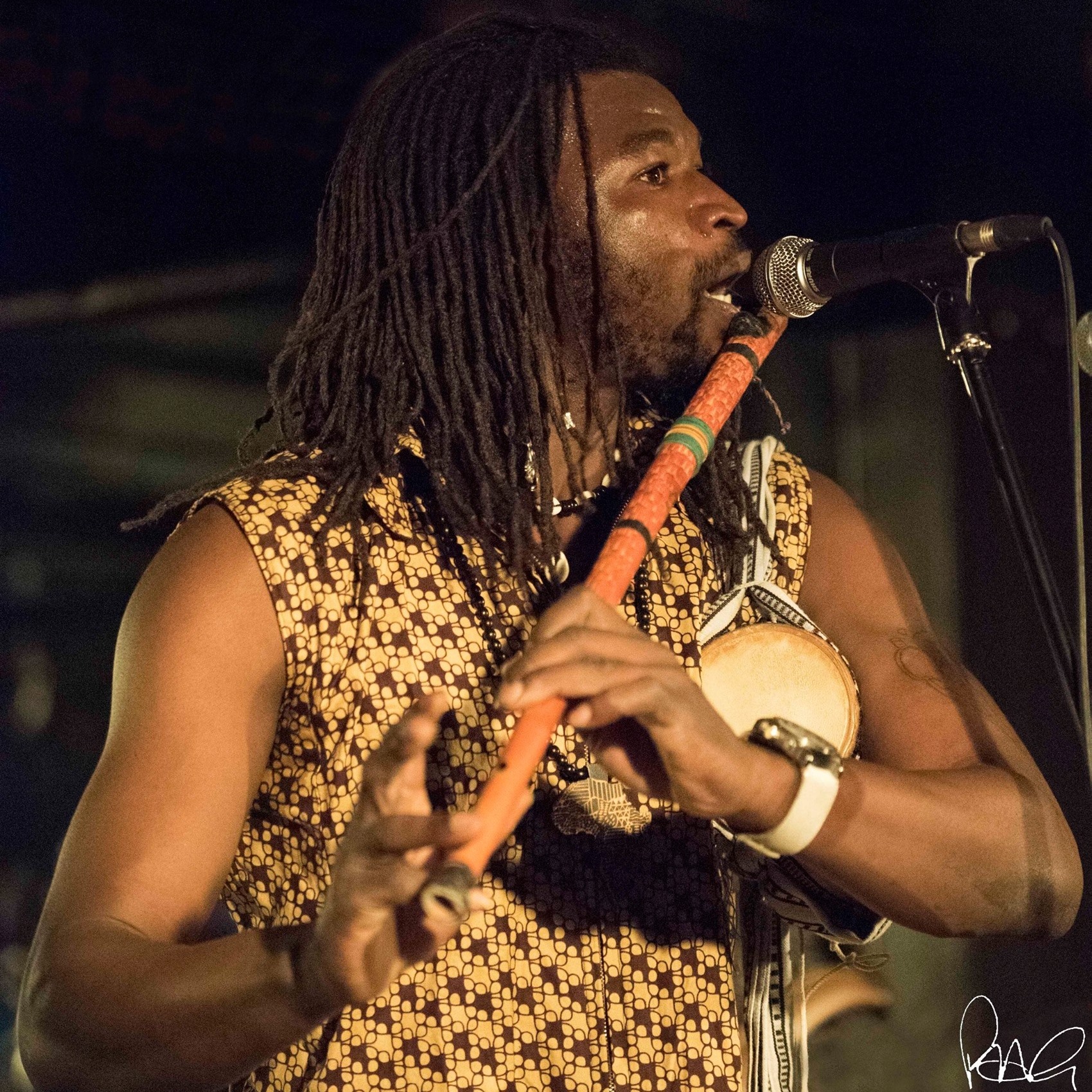 Salif Sanou is a gifted flute and Kamélé N'goni (hand-harp) player. Born in Burkina Faso to a griot father in a world where music and speech are the heart of life, he quickly discovered an early talent for singing and playing various traditional African instruments.
Salif is celebrated for creating a new and unique style of music called "FRAMM" (Fusion, Reggae, Afro, Mandingue).
He currently lives in Montreal where he continues to perform and compose