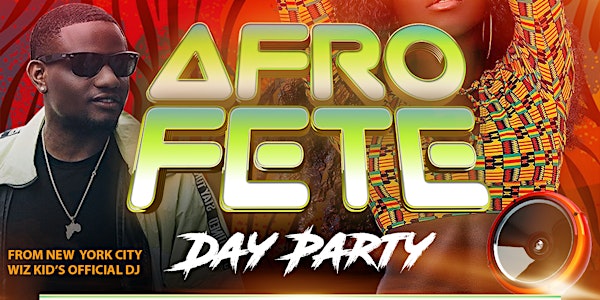 AFRO FETE DAY PARTY | CARIBANA FRIDAY | DJ TUNEZ (WIZ KID's OFFICIAL DJ)
When and where
Location
The Raq 739 Queen Street West Toronto, ON M6J 1G1 Canada
Description
Caribana Friday | AFRO FETE | Toronto's Hottest Day Party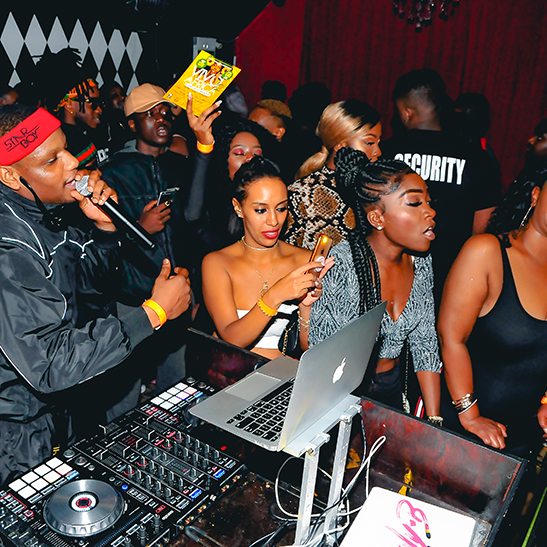 To start your weekend off hype, Afrobass presents: AFRO FETE
August 5, Caribana Friday - AFRO FETE is going to be the Hottest Daytime Patio Party taking place in the heart of downtown Toronto, at the RAQ!
Hosted by New York's very own, DJ TUNEZ, WizKid's Official DJ. Right off of his new release, GBESE, DJ Tunes will be holding us down with the AFROBEATS, but also know how to throw down the REGGAE, DANCEHALL, and SOCA hits.
You will be stepping right into the Caribana Mood. Don't forget to bring your flag! Even get some JERK CHICKEN on the patio if the liquor hitting too early, or get some BODY PAINT to ensure you're living your Hot Girl Summer!
Afrobass Presents: AFRO FETE
DETAILS
Date: Friday, August 2nd, 2019
Location: The RAQ | 739 Queen St. W.
Doors Open From 3 PM to Sundown
MUSIC: Reggae x Soca x Afrobeats x Dancehall x Hip Hop x Much More
OFFERING: Music x Alcohol x MCs x Food x Body Painting x Flags x Vibez
TICKETS
Early Bird: $10 (Before July 26)
Regular: $20
Line ByPass: $30
BOOTH PACKAGES
Lowkey Vibez:
2 Regular Bottles | 5 Complimentary tickets | 5 Line By-Pass
Issa Vibe:
3 Regular Bottles | 5 Complimentary tickets | 5 Line By-Pass
Ultimate Vibes:
3 Premium Bottles | 10 Complimentary Tickets | 10 Line By-Pass
********************
Get your tickets now before it's too late!
As with every AFROBASS event, Arrive Early to Avoid Disappointment
***********************************************
Join us for the Rest of AFROBASS's Caribana Weekend:
Saturday: KIZZ DANIELS: LIVE IN TORONTO | National Event Venue
Sunday: TOAST | The Raq Nightclub
Monday: The 3rd Annual LAST VIBE | Nest Nightclub
********************
For More information:
Afrobass.ca | info@afrobass.ca | 416-561-4093