This New Year's Eve, come get sucked into the funkiest, heaviest & transcending rhythms from the best of Afrobeats, HipHop, Dancehall & more
About this event
"La Puissance" stands for Power in English. End this 2021 year in "Puissance" and come celebrate new beginnings with La Connexional and UABSA (University of Alberta Black Students Association) in a carefully curated atmosphere.
For this New Year's Eve celebration, La Connexional is back with the undefeated vibes at an ultra private venue (very limited spots) right off of Jasper Ave with the 7th part of our infamous Afro Trap series (Afro Trap Part. 7 - La Puissance) headlined by DJ Badbin & DJ Explicit
Get ready to enter the new year in POWER while getting sucked into the funkiest, heaviest and most addicting rhythms from the best of Afrobeats, Hip Hop, Dancehall, Trap and more.
Want to know about our #AfroTrapSeries? Read below 👇
Our Afro Trap Series of events were inspired by one of the most influential and rapid growing music wave in Europe to engage, share and push the culture forward with our communities in a variety of ways. From skill-building workshops, to themed socials and live music events, the #AfroTrapSeries is as unique as they come.
What is Afro Trap?
"Afro Trap is a way for young Afro-descendants to feel represented in pop culture by celebrating a musical genre made with the sounds of coupé décalé, afrobeats and rumba, and words borrowed from their parents' first languages."
The genre was coined in the mid-2010s by French rapper MHD. MHD, who is of West African descent, stated he judged the world of French-language rap was too much influenced by American trends, so he decided to create Afro Trap by incorporating elements of West African culture, such as traditional music and languages such as Fula or Wolof.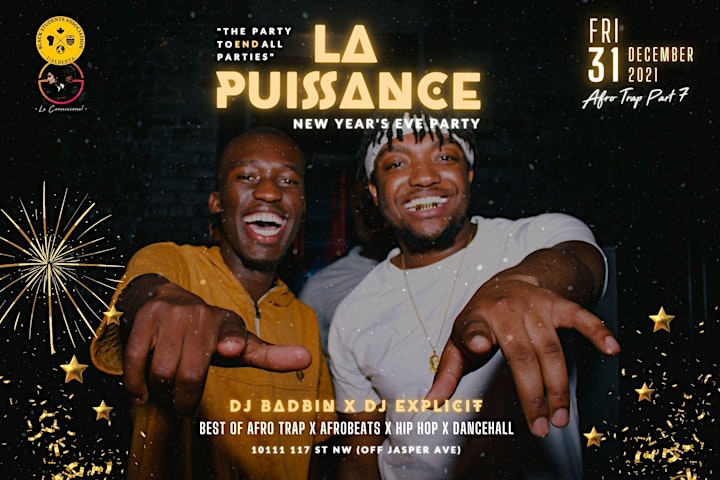 Organizer of Afro x Trap New Year's Eve Party - La Puissance