Are you an entrepreneur small business owner or a licensed professional?
About this event
The Entrepreneur Nation™ is hosting After 5 Business Mingle- Virtually on Zoom. This is a collaborative group of entrepreneurs from many cities in Canada and other countries. We are offering a virtual meeting to keep the fire burning for those who can not attend in-person networking opportunities for various reasons. Would you like to attend?
As we all know we live in unprecedented times and should be ready to adjust to changing times and circumstances. The virtual world is the reality we will live with for a while. Thankfully, we are able to meet to keep our relationships and the strong bond we have created going strong. Our members have been able to transact business and referred business to each other in the circumstances. This is why we will continue to meet virtually as we have done in the past. This virtual event is for our members who are not able to attend an in-person event and guests.
The zoom link for the meeting on Wednesdsay, October 27 at 5.30 pm. Will be emailed to those registered. See you soon.
Lucy Jeffrey
Founder and CEO
The Entrepreneur Nation™
https://tenation.co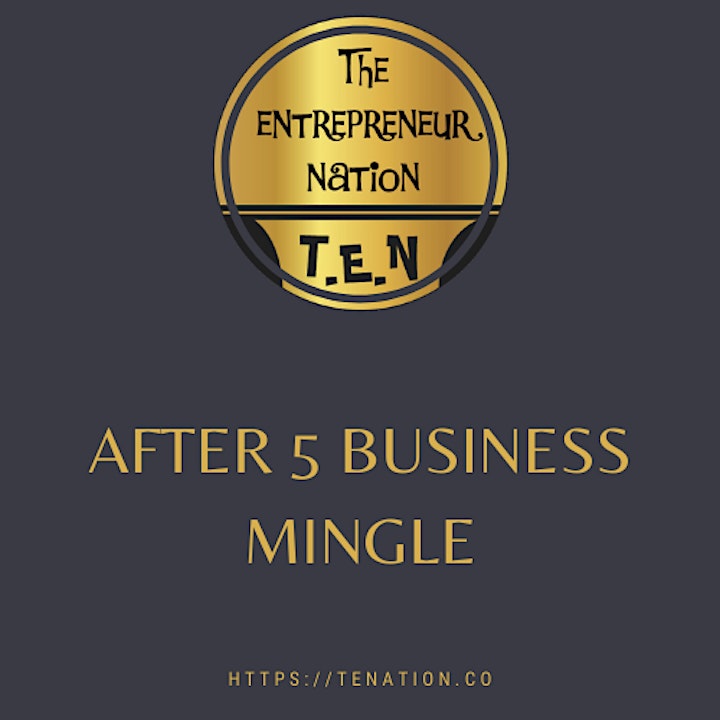 Organizer of After 5 Business Mingle- Virtually on Zoom
What is T.E.N? (The Entrepreneur Nation)
Founded in London, Ontario, TEN is a holistic business development and marketing group. Its Founder and Chief Visionary Officer is London entrepreneur Lucy Jeffrey.
What does T.E.N. offer its members?
TEN offers its members dedicated Chapters throughout the City, a monthly After 5 Business Mingle, and several levels of monthly membership categories, depending on the needs and determination of the business. Other membership levels may offer social media assistance, web site maintenance, discounted printing services, SEO and a host of other services.
Why T.E.N.?
TEN is founded on the principle that genuine, trusting and prolonged relationships are the source of any business. TEN refines the concepts of networking and business gathering by creating the environments for the members to be encouraged to build those relationships.
Can I try it out?
Non-members may attend up to a maximum of 2 events; for instance, you may attend a Chapter meeting and the After 5 Business Mingle. You will also have the opportunity to meet with the founder and CEO , the Chapter Chair or any other member, to learn more about T.E.N.
www.tenation. co / www.entrepreneurmagazine. ca
519.709.5139 / 519.601.8836 / 1.833.601.8836