Agape Holistic Wellness"Release yourself from Family Karma" Feb 2018-4 week
Event Information
Location
Agape Holistic Wellness Studio
Agape Holistic Wellness Studio
Grand Bend, Ont
Canada
Description
Join this Group as we go into our Family Karma to discover more about ourselves and change the parts of our beliefs no longer serving us;

Week 1 Discover as we Reveal the Family and claim the Shadow parts
Week 2 Family Relationships and the Karmic Mapping.
Week 3 Healing the Family Karma with Devine Love Energy
Week 4 Healing the Family Karma with Devine Spiritual Ritual
The course is a total of 12 weeks. It will assist anyone in a spiritual service practice and themselves.
Certification provided once complete. This is open for Men and Women.
What to bring;
Each week have a pot luck food gathering please bring something small to share for with our gathering. We will enjoy a food share in a informal way in the studio space for lunchtime. I provide a selection of tea's and water each week and a contribution to food.
Shawl or sweater to be comfortable. When we experience our emotions our body temperature changes.
Water bottle with water. Note book and pen
You will be provided material to write on as well as have a chance to be heard in sacred circle which is a non judgmental space of comfort for all.
Special pricing until December 24th then full price.
No refunds, You may change the date if unforseen change happens, we work out an alternate date to continue the course together or take the next course in the future by way of exchange. This is to get you the opportunity for all material experienced of the courseline. #wellness #familyunion #changesmade #integrity #wholeness #loosethebull #awareness #strength #empowerment #liveforyourgoals #yourenergy #release #buildthefire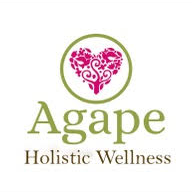 Date and Time
Location
Agape Holistic Wellness Studio
Agape Holistic Wellness Studio
Grand Bend, Ont
Canada
Refund Policy