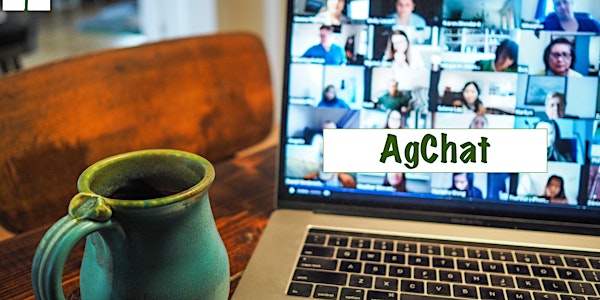 AgChat 2021 Feb 22
This is the virtual space where men and women connect and build long-lasting connections in the agriculture and agri-food sector.
About this event
AgChat is the virtual space where men and women from very corner of agriculture and agri-food processing get together to network and build long-lasting connections. AgChat is held the 4th Monday of every month, except Jul & aug, 7-8 pm CT.
Cost: see below.
HOW IT WORKS: we select a topic, sometimes read a short article (5 min or less) and then meet online. Someone chairs the session for a few minutes and then we chat, snack and drinks at hand.
Topic for Feb 22: Childcare and barriers to childcare. The Chair will be Anna Grisnich, mother, farmer and agrologist. Her main points:
Main barriers to childcare both, before the pandemic and after, are:
Demand for childcare is higher
Costs associated with childcare: increase in fees year after year. Thoughts on preschool age if that is subsidized for learning?
COVID-19 protocols and how the centre is handling the pandemic
Loss of work or cut hours in rural areas therefore loss of "spot" at the daycare. Also many full time spots are switching to part time slots because parents are at home anyways.
What can we do to help this situation - to help centres stay open and operating
What can we do better if this happens again?
What can we do better when things start to return to normal? How can we retain quality staff we trust at the daycares both during a pandemic and not during pandemic?
Register here and go to our webpage to see more of our events.
Cost
AgChat is free for MWAF members that paid the membership. It's free also one time if you would like to explore the experience. You can also chose to attend any AgChat session for $10 each. The annual membership is only a modest $40 and includes AgChat, 1-2 events each month and other benefits. That is less than $2/event, great value for the cost. Click here to see all benefits or to become a member.
Questions? mbwomeninagnfood@outlook.com