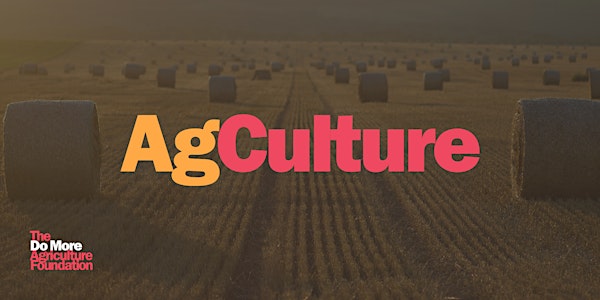 AgCulture; Improving Cultural Competence With Rural Clients
Thank you for your interest in AgCulture; Improving cultural competence for rural clients.
About this event
AgCulture was developed for Canadian producers but we are excited to partner with the Idaho Farm and Ranch Center to tailor this training to Idaho professionals! We look forward meeting you on June 23rd.
AgCulture is a mental health in agriculture literacy program developed to:
- Build awareness of the agriculture industry and the unique stressors facing Canadian producers.
- Further educate mental health professionals who may not have extensive or direct experience on the farm.
- Improve relatability between a farmer and mental health professional so that an effective therapeutic relationship can be built and maintained.
- Learn to apply culturally competent practical skills to aid in building the therapeutic relationship with rural clients, plus more.
Professional Requirements:
Registered Social Worker, Psychologist, Registered Nurse, Nurse Practitioner, Physician or equivalent mental health/health professional
So you're ready to take the course, now what?
AgCulture is virtual course with 4 learning modules facilitated live over one afternoon.
The four learning modules are:
- Introduction to the agriculture industry
- Building the therapeutic relationship
- Strategies for practical application
- Navigating Farmer Self Care
Prior to the live part of the course, you will receive a workbook to help facilitate your learning that contains a list of pre-reading material and the Zoom link to join the session. This list of pre-reading material was curated to allow course participants to get more familiar with agriculture and the state of mental health in agriculture in advance of the facilitated learning on June 23rd. Leave yourself a few hours to get through this material prior to the course.
Lastly, there will be a set of pre and post-course survey questions for you to answer. This is a requirement for your participation in the course, and we thank you for taking the time to answer these questions. This will allow us to make sure the course intention is meeting it's mark. Any questions, please don't hesitate to get in touch. Thank you for choosing AgCulture as a professional development opportunity!