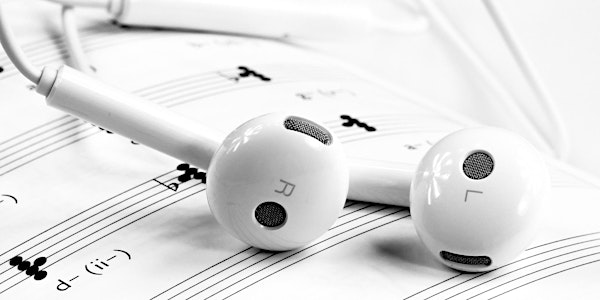 Age of Majority Singers' Voice-Building Sessions - Session 1
Join our Pay-what-you-can virtual singing event!
Refund Policy
Contact the organizer to request a refund.
Eventbrite's fee is nonrefundable.
About this event
Re-imagine...Re-energize...Renew...Rebuild...
With the global pandemic disrupting our daily routines and structures, Age of Majority Singers is exploring new ways of making music and singing together safely online while apart. You are invited to join us for 'Age of Majority Singers' Voice-Building Sessions'. The underpinnings of these one-hour sessions are personal voice-building, wellness, and community. The sessions are designed to help singers continue developing skills that we don't always have time to focus on during regular choir rehearsals. We will playfully and holistically explore musicianship and vocal conditioning to keep our instrument in great shape and equip us for when it is safe to return to in-person rehearsals. Experiment with harmonizing and improvising from the safety of your home. Come away with tools that you can keep using on your own to continue your personal voice-building. Meet your vocal family for the first time, or reunite with your singing community. Bring your voice, bring an instrument, and bring a friend to our first ever online voice-building session! Open to all young adults (18 to 35ish). Come sing with us on Thursday, October 29th, 8-9pm!
Tech Tips to Consider in Advance:
We will be using Zoom. The link to our online meeting will be available when you register.
It is best to use a laptop or desktop computer to join us.
Zoom will download automatically if this is your first time joining a Zoom meeting, but you can download the app in advance to make any adjustments necessary.
For the best musical/audio experience, adjust your audio settings in Zoom to 'enable original sound' by following the instructions in this short video tutorial (link below).
Using an external microphone is recommended, such as headphones with a microphone.
You will remain on 'mute' most of the time while singing, but there will be a few opportunities to open your mic and make your voice heard.
While having your camera on is strongly encouraged and will enhance your experience, it is not mandatory.
Please note: In regards to ticket options, entering a donation amount will automatically add a ticket to your cart. If you aren't able to donate at this time, please choose a free ticket to add to your cart and leave the donation field blank