Fast-Track Your Career Growth And Master The Industry-Based Skills To Build A Portfolio.
About this event
We are glad to invite you for our BA in Agile Environment, if you would like to be part of this group then you can join this class tomorrow at 2 PM via zoom.
You'll gain a thorough understanding of the challenges faced in defining correct requirements, practical approaches for eliciting and documenting requirements, and strategies for managing requirements throughout the project life cycle. If you play a role in defining project scope, capturing requirements, or managing project scope, you can't afford to miss this session!
Course Content:
Introduction to Business Analysis, Project Initiation and Analysis, Practical Project Allocation, UML Tools & Diagrams, Agile Principles & Scrum Artifacts, Agile Ceremonies, Linux and Database, Hands-On JIRA with LIVE Project
Course Duration:
32 Hours
About Pragra:
Pragra is a Toronto Based digital skills training and workforce transformation company. Pragra offers corporate and personal IT training to prepare for future business needs and market demands. Our instructors come from global market leaders like Amazon, Google, Uber, Amdocs, and Salesforce. We also provide complete end-to-end IT consulting and services based on our on average 18+ years of global IT corporate experience.
Companies Hired Pragra Students:
Google, Amazon, eBay, RBC, Deloitte, TD, IBM, Scotiabank, CIBC, BMO, CGI, PointClickCare, HomeDepot, Solace, TCS, Bell, Citi Bank, Rogers, Telus, Loblaws, Navirum, Amdocs, Equisoft, CMIC, and 57 others.
Direct Client/Hiring Partners:
TechMahindra, Shipcarte, Bookjane, MorganStanley, AllState, RoundAssist, Telematrix, Voicemailtel, Limelight, GivingTuesday, Grt Labs, Aarontech, ISP Educational Solutions, Vertex Group, and 10 others.
Course Features:
• Unique combination of online and offline classes
• Interaction with direct Canadian clients and live projects.
• Highly cost-effective Training Fees & 100% Placement Assistance.
• High probability of getting hired by the employer during CO-OP.
• Career services are also available – Resume, LinkedIn, Interviews.
• Get used to modern tools like Jira, Slack, Trello, Visio, and many more.
• Get access to LMS for one year with a recording of every class and session.
--> We refund your fees if you are not satisfied with the quality of the Bootcamp anytime with in the first 2 weeks <--
Contact Details:
Email: info@pragra.ca Website: www.pragra.io
Phone: +1-1866-990-2091 Direct: +1-647-343-5453
NOTE: THIS IS NOT A VOCATIONAL PROGRAM. PRAGRA IS NOT A PRIVATE CAREER COLLEGE. WE ARE A REGISTERED IT CONSULTING COMPANY. ALL OF THE COURSES ARE PROFESSIONAL DEVELOPMENT COURSES. WE DON'T OFFER ANY DEGREE OR DIPLOMA PROGRAMS AS PER PCC ACT 2005.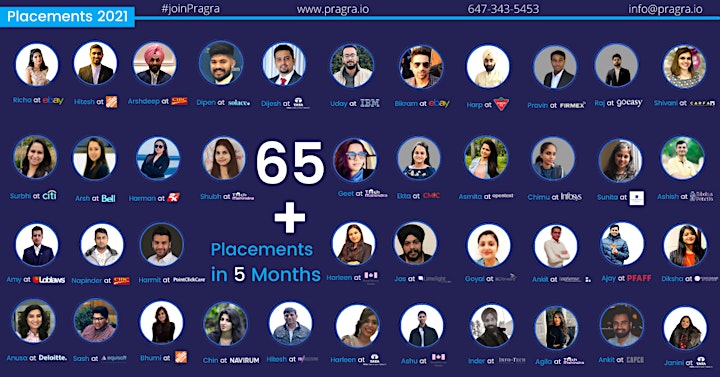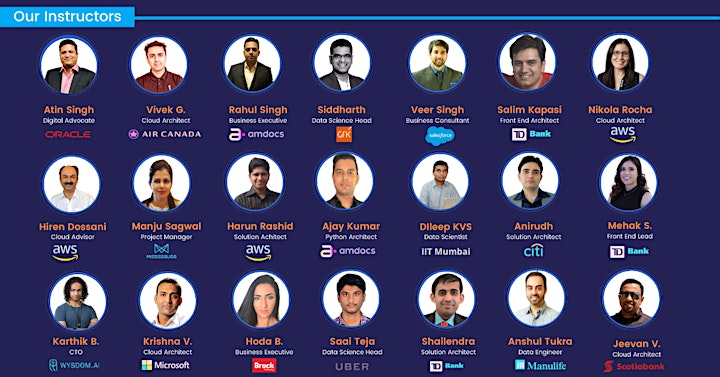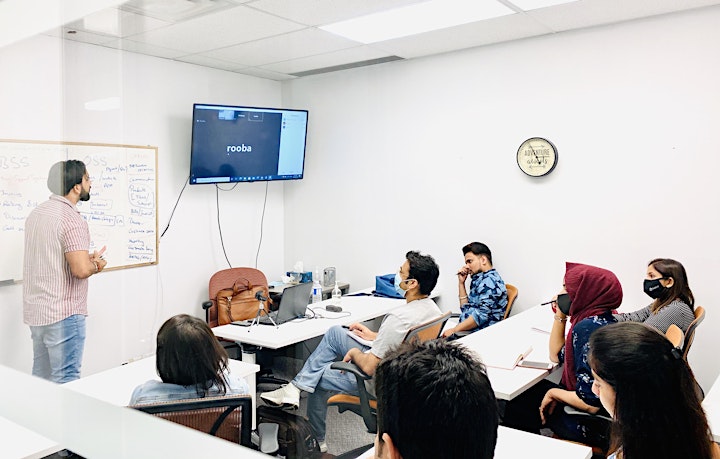 Organizer of Agile Business Analysis with Project Management - Certif & Interview Prep
Top class industry experts led classroom + online training programs to offer the pragmatic learning to kickstart successful IT career. Amazing boot camps for aspiring programmers and developers striving for growth in their careers.
We are not just a training provider, we also do software development and consulting for our clients. We are a learning school with intensive top experts-led programs for aspiring developers and engineers. Join us to gain new skills and be mentored by leading industry professionals