Event Information
Location
481 University Avenue
1st Floor, Suite 104
Toronto, Ontario M5G 2P1
Canada
Description
So I can define and refine a healthy product backlog,
I need to collaboratively discover and confirm high-value requirements.
About
The continuous discovery of high-value requirements is the basis for agile product management. You discover the right set of high-value product options while balancing competing stakeholder priorities. You calibrate and confirm requirements to seed your testing activities. And, you need to identify ways to validate your choices against their anticipated value. All the while, you must find ways to actively manage an evolving product backlog. But how?
EBG's Agile Requirements training is based on proven approaches to product discovery—that incorporate user stories, story maps, personas, and more, as well as unambiguous conditions of satisfaction, a.k.a. acceptance criteria.
What makes EBG's training unique and valuable is its integration of the essential practices of the Discover to Deliver™ framework including Structured Conversations, product optioning and the 7 Product Dimensions. The framework serves to enlighten and energize your agile product discovery, quickly build shared understanding, and foster healthy, collaborating teams.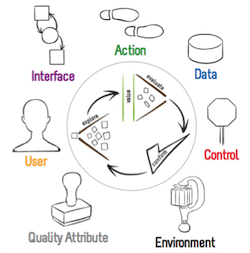 Register now for this engaging, interactive opportunity that will help you thrive in the challenging and rewarding work of product ownership.
Learning Objectives
Describe and employ good agile requirements practices.

Use Structured Conversations to quickly and holistically analyze requirements.

Identify high-value features and user stories by exploring product options.

Elicit, analyze and confirm requirements with analysis models.

Progressively slice, estimate, and plan requirements.

Specify testable requirements.

Prioritize user stories, features, and minimum marketable features.

Maximize collaborative product discovery through role-playing.

Consider ways to adapt your agile requirements practices.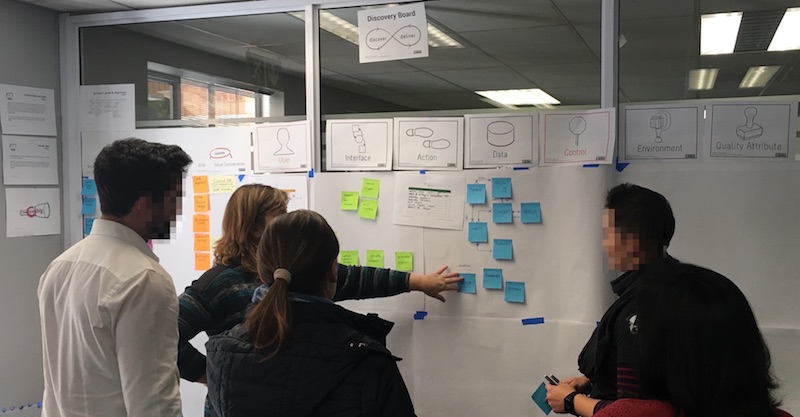 5 Reasons To Attend
You learn how to:
1. Conquer the chaos of backlog bloat and story hell.
2. Identify and vet new product opportunities in a way that invites, excites, and involves stakeholders as product partners.
3. Engage in discovery sessions that focus on what is useful, viable, and feasible.
4. Overcome requirements confusion and conflict by holistically exploring product options, making transparent decisions, and readying backlogs items to get to "done."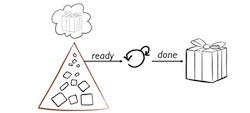 5. Lead teams and stakeholders toward shared product outcomes through dynamic collaboration.

Who Should Attend? If your discipline is…
Agile coaching, business analysis, product ownership or Agile product management agile product management and ScrumMastering, software design and development, user experience design—anyone working on Agile projects doing analysis and requirements work with product backlogs.
General info and registration
Dates: October 30 and 31st, 9:00-5:00
Investment: 1199 CAD
What You Get
Two-days of learning with Ellen and Michelina

Real, practical ideas and tools you can immediately use

Networking with other agile requirements practitioners

Access to the invitation-only community site for follow-on idea sharing

Agile Requirements handout and worksheets

Breakfast, lunch, and snacks both days

Your own copy of Discover To Deliver: Agile Product Planning and Analysis, which will also be used throughout the training

Digital photo documentation of the training, along additional resources (post-training)
Outline
Opening
Connect and set learning context and desired outcomes
Why Agile
Rationale for Agile, Agile process, Product focus, "Done"
Context
Discovery and Delivery, Ends and Means, Product Partners, Value
Agile Planning & Requirements
Planning horizons, agile vs. traditional requirements

Holistic requirements with the 7 Product Dimensions

Healthy product backlogs; user stories, features, and more
Agile Requirements with Structured Conversations
Structured Conversations and continuous confirmation
Agile Requirements by Planning Horizon
Big-View, Pre-View, Now-View Structured Conversations

Product Roadmap, Release and Sprint/Iteration Plans

Visual models to build shared understanding

Making backlog items "ready" to get to "done"
Good Practices
Structured Conversations, documentation, backlog management

Engagement and collaboration, inspect and adapt
Wrap
Learning outcomes summary
Cancellation Policy
You may substitute anytime.
Full refund if you cancel by October 16th.
Your Learning Facilitators: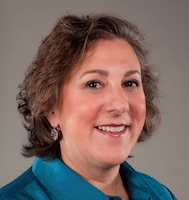 Ellen Gottesdiener is an Agile Product Coach and CEO of EBG Consulting, focused on helping product and development communities create valuable outcomes through product agility. Ellen is known in the agile community as an instigator and innovator for collaborative practices for agile product discovery and using skilled facilitation to enable healthy teamwork and strong organizations.
She is an author of three books on product discovery and requirements, frequent speaker, and works with clients globally. She holds certifications in Scrum (CSM), Product Ownership (CSPO), and professional facilitation (CPF). In her spare time, she is Co-Producer of Boston's Agile Product Open community and Director of Agile Alliance's Agile Product Management initiative.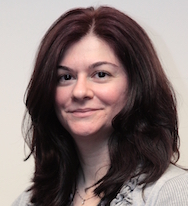 Michelina has led large-scale projects in various capacities including project sponsor, program manager, requirements lead, and development manager. Most recently, she served on the Agile Transformation team at a national, Canadian telecommunications firm.
Michelina is a Certified Business Analysis Professional™ (CBAP), CSPO, CSM and holds an MBA from the Schulich School of Business. She is a professional trainer and conference speaker. Michelina is a strong advocate of and contributor to the business analysis community – serving as VP of Marketing and VP of Certification for IIBA Toronto.
Date and Time
Location
481 University Avenue
1st Floor, Suite 104
Toronto, Ontario M5G 2P1
Canada