Description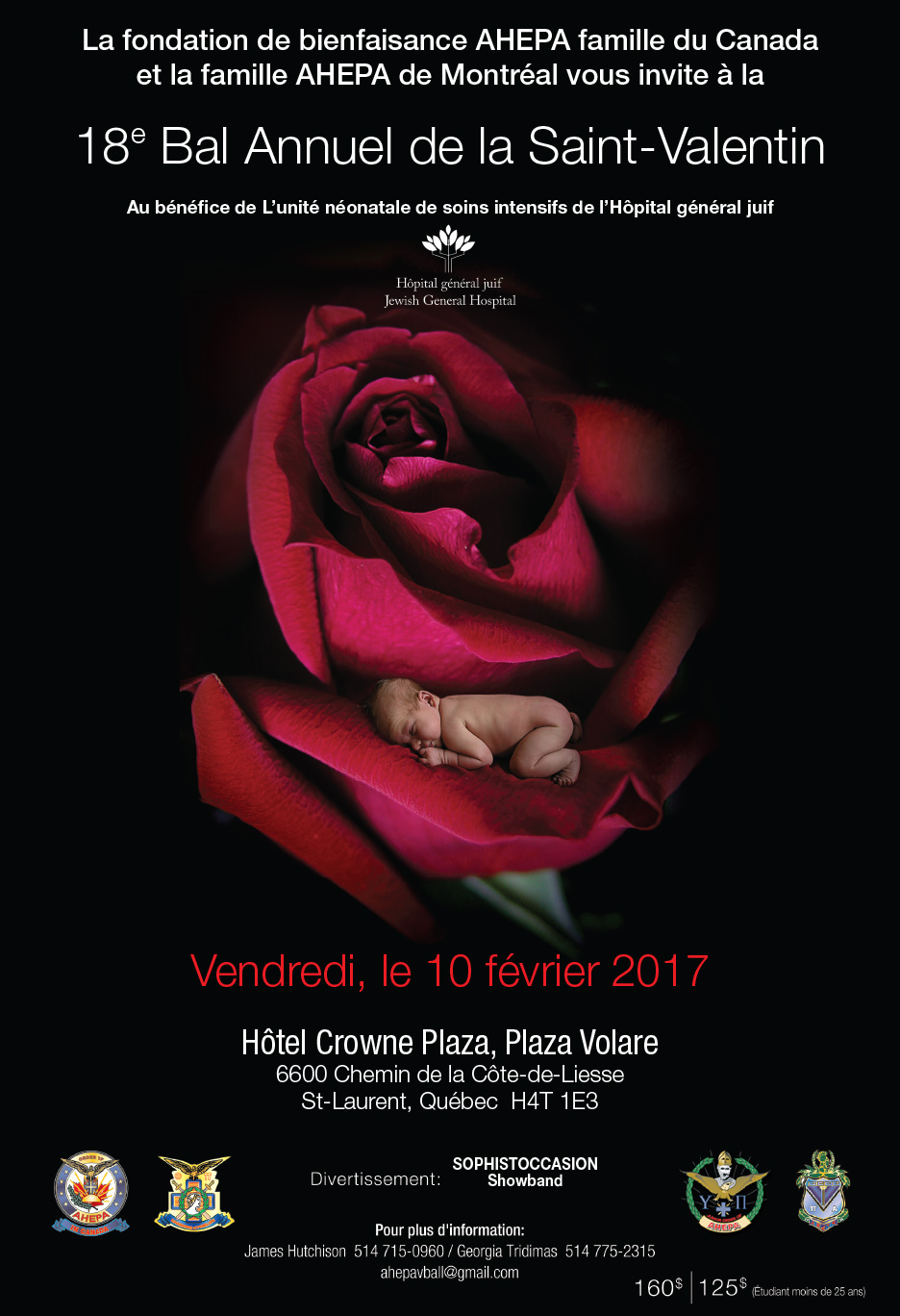 VERSION PDF ( ANGLAIS - FRANÇAIS) *Commandites (Sponsorships)
Cher Ami,
Cette année la famille AHEPA de Montréal organise son 18ième bal annuel de Saint-Valentin. Grace à vos contributions et dons depuis des années, cet événement a permis d'amasser plus de 740 000$ au profit de diverses causes touchant les enfants dans la grande région de Montréal, comme l'hôpital Ste. Justine, l'hôpital Shriners, l'École à Pas de Géants, l'hôpital Juif de Montréal, les écoles Socrates et Démosthène, l'école Le Sommet et plusieurs autres.
Pour tous vos encouragements, nous vous remercions. La famille AHEPA invite donc la communauté de Montréal à continuer cet effort. L'objectif de cette année se concentre sur les besoins grandissants de l'unité néonatale de soins intensifs (UNSI) de l'Hôpital général juif de Montréal. En 2014, avec votre aide, nous avons contribué 50,000$ pour l'achat d'un incubateur GiraffeTM. La famille AHEPA de Montréal veut continuer à supporter le Dr. Apostolos Papageorgiou, chef de néonatalogie, son équipe dévouée et leurs besoins grandissants.
Cette remarquable unité, fondé en 1976, soigne plus de 600 enfants chaque année et s'occupe des bébés prématurés aussi jeunes que 22 semaines de gestation. L'hôpital général juif a récemment déménagé l'unité dans leur nouvelle bâtisse -le Pavillon K. Cette unité est reconnue comme étant une unité de référence à travers le Québec et il est important pour nous de pouvoir supporter cette équipe inspirante, qui contribue à créer des miracles chaque jour.
La famille d'AHEPA fait appel à la communauté de Montréal afin de nous aider dans cet effort avec vos dons et généreuses contributions. Pour plus de renseignements concernant les niveaux de contributions vous pouvez consulter le tableau sur la prochaine page. Nous sommes disponibles pour répondre à toutes vos questions.
Le 18ième bal de Saint-Valentin se tiendra vendredi le 10 février 2017, dans la salle Plaza Volare de l'hôtel Crowne Plaza. (6600 Cote de Liesse, Montréal, QC, H4T 1E3 (514) 344-1999)
SVP Contribuez directement sur le site internet de l'hôpital général juif.
Retrouvez notre évènement et obtenez votre reçu d'impôts en seulement quelques minutes;
18659 rue Poitiers – Pierrefonds, QC H9K 1L1
RSVP avant le 16 janvier, 2017.
Pour plus d'informations ou pour nous rejoindre et nous faire parvenir un fichier du logo de votre
compagnie, veuillez contacter : ahepavball@gmail.com.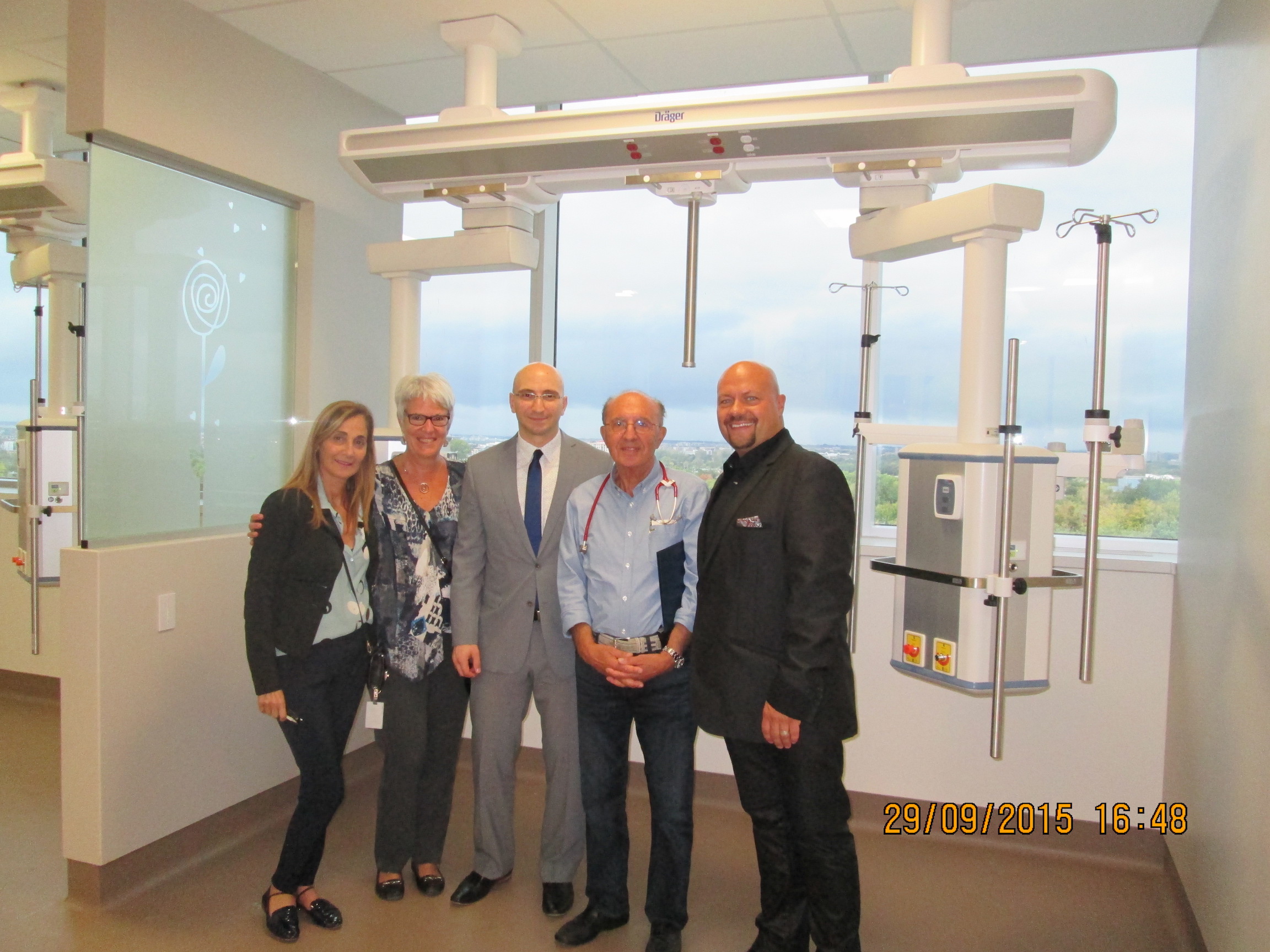 The NICU dept head Dr. Papageorgiou is seen present and that campaign in 2014 raised 55 000$ for the purchase of a lastest technology incubator.