ARTIFICIAL INTELLIGENCE 101 INTERNATIONAL WEBINAR : The First World-Class Overview of AI for the General Public. By: MONTREAL.AI.
About this Event
AI 101 WEBINAR
The First World-Class Overview of AI for All
A Well-Crafted Actionable 75 Minutes Tutorial
"(AI) will rank among our greatest technological achievements, and everyone deserves to play a role in shaping it." — Fei-Fei Li
AI opens up a world of new possibilities
For the newcomers to artificial intelligence, MONTREAL.AI introduces, with authority and insider knowledge: "AI 101 Webinar: The First World-Class Overview of AI for All".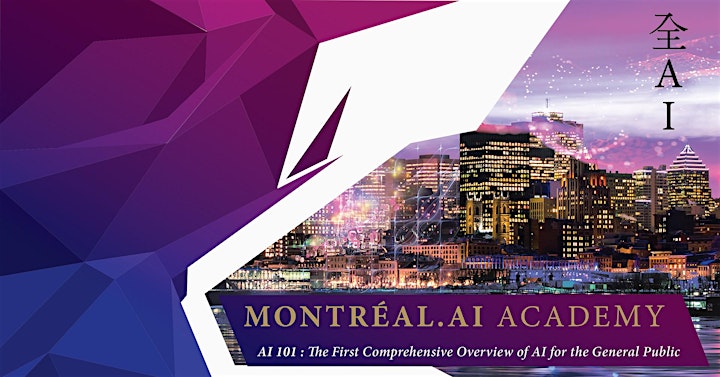 Powerful AI Tools to Learn, Deploy and Scale AI
POWERFUL & USEFUL. This actionable tutorial is designed to entrust everybody with the mindset, the skills and the tools to see artificial intelligence from an empowering new vantage point by :
Exalting state of the art discoveries and science;
Curating the best open-source codes & implementations; and
Embodying the impetus that drives today's artificial intelligence.
Encompassing all facets of AI, this 75 minutes AI 101 tutorial harnesses the fundamentals of artificial intelligence for the purpose of providing participants with powerful tools to learn, deploy and scale AI.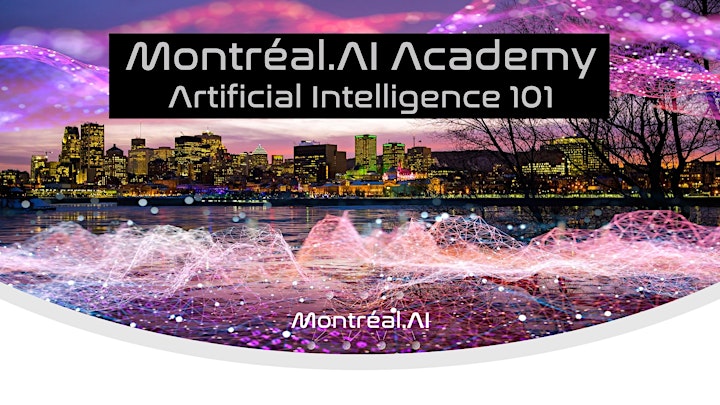 Program Overview: "Pioneering an Impactful Understanding of AI"
❖ Opening Address
Session 0 · Getting Started
In the Cloud
On a Local Machine
Session 1 · Deep Learning
Neural Networks
Convolution Neural Networks (CNNs)
Recurrent Neural Networks (RNNs)
Unsupervised Deep Learning
Session 2 · Autonomous Agents
Evolution Strategies
Deep Reinforcement Learning
Self Play: A Quantum Leap
Deep Meta-Learning
Session 3 · Environments
OpenAI Gym
DeepMind Lab
Unity ML-Agents
❖ Special Address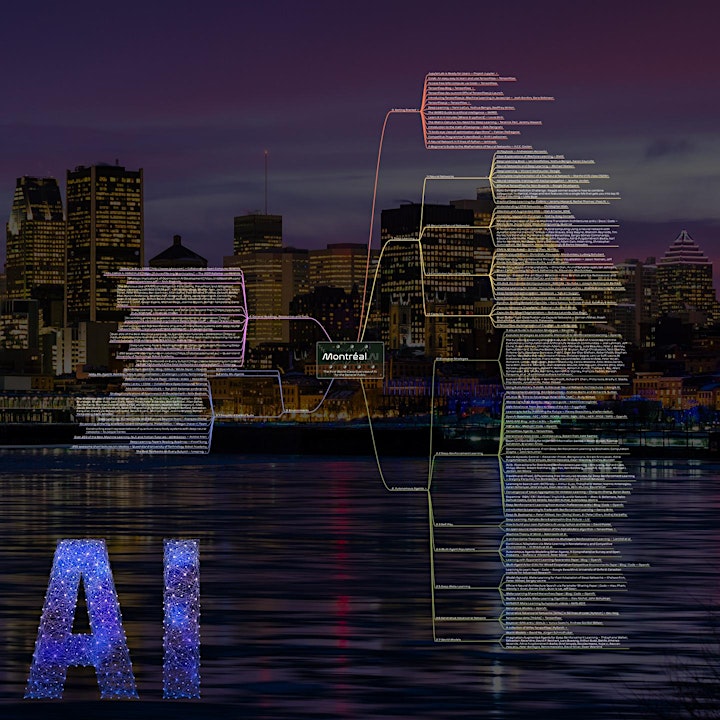 Keynote: Vincent Boucher
Keynote and Instructor: Vincent Boucher, President at MONTREAL.AI.
In 1996, Vincent Boucher completed a B. Sc. Theoretical Physics in 1 (one) year, followed by a Master's degree in Government Policy Analysis (1998) and a Master's degree in Aerospace Engineering (Space Technology) (2000). From 2000 to 2002, he provided management consulting services for the Canadian Space Agency.
In 2003, in order to powerfully scale AI to global industrial landscapes and to win the AI race, Vincent founded MONTREAL.AI.
* Vincent Boucher (username: ceobillionaire) ranked #1 worldwide on the OpenAI Gym : https://gym.openai.com/read-only.html
"What I cannot create, I do not understand." — Richard Feynman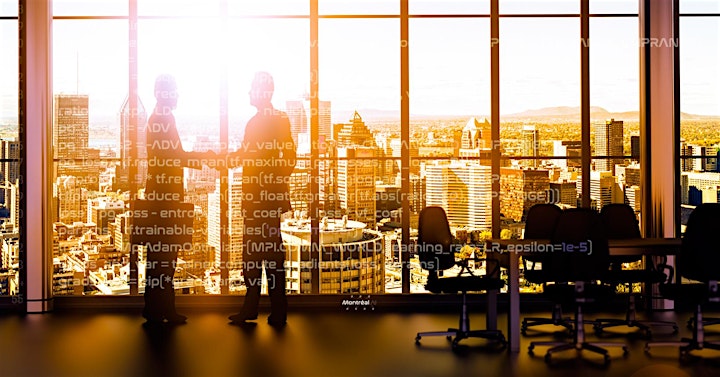 General Information
MONTREAL.AI (WWW.MONTREAL.AI) is a research Company at the forefront of the AI field developing and commercializing the most significant technology ever created by humankind.
Language: Tutorial (webinar) given in English.
Location: This is an online event. This is a live streamed webinar with interaction with and among students. Attendees will receive instructions on how to access the live stream just prior to the event.
* In case of force majeure, the event will be postponed to a later date.
** The content of the webinar is for your personal use and should not be shared or/and distributed.
FAQs
How can I contact the organizer with any questions?
The General Secretariat of MONTREAL.AI : secretariat@montreal.ai
Date and Time
Location
Refund Policy