Description
Artificial intelligence (AI) enables vehicles to see, hear, think and make decisions just like human drivers do.
With the autonomous vehicle (AV) revolution in full swing, where are we at with AI technologies for AVs? What new models and applications are we uncovering? And what does this all mean for society?
Join us for a panel discussion about the current technology status, use cases, and potential societal impacts of AI in automated driving.
AGENDA
6:00 – 6:45 p.m.: Registration and light canapés
6:45 – 7:30 p.m.: Panel talk
7:30 - 7:45 p.m.: Open q&a
7:45 - 8:00 p.m.: AVIN - Toronto
SPEAKERS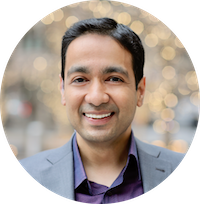 Vik Pant is a researcher and practitioner of Conceptual Modeling and Applied Artificial Intelligence. At MaRS, he advises ventures developing autonomous vehicle technologies. His engagements span all the stages of a venture's lifecycle from research to revenue and from concept to code. He is the founder of the Toronto Synthetic Intelligence Forum, which is the premier community of practice in Toronto for knowledge sharing and professional networking related to Machine Learning, Deep Learning, and Reinforcement Learning. He is a doctoral candidate in the Faculty of Information (iSchool) in the University of Toronto, and earned a master's degree in business administration with distinction from the University of London, a master's degree in information technology from Harvard University, and an undergraduate degree in business administration from Villanova University.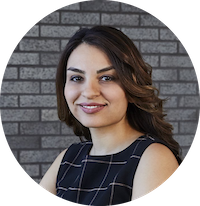 Parinaz Sobhani is the Director of Machine Learning on the Georgian Impact team at Georgian Partners and is responsible for developing cutting-edge analytic solutions. She's an expert in deep learning with broad knowledge of machine learning, natural language processing and data mining. Parinaz also has practical experience with a range of related technologies including Theano, TensorFlow, Python, R and Matlab.
Parinaz has more than 10 years of experience developing and designing new models and algorithms for various artificial intelligence tasks. Prior to joining Georgian Partners, she worked at Microsoft Research where she developed end-to-end neural machine translation models. Previous to this she worked for the National Research Council in Canada, where she designed and developed deep neural network models for natural language understanding and sentiment analysis.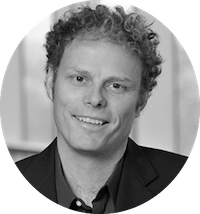 Christopher Pal is the Principal Research Scientist at Element AI. He is an associate professor in the department of software and information engineering at Polytechnique Montreal and an adjunct faculty member in the department of computer science and operations research at the University of Montreal.
He is also one of the founding faculty members of the Montreal Institute for Learning Algorithms. He is a co-author of the newest edition of the well-known book Data Mining: Practical Machine Learning Tools and Techniques. He has a PhD from the University of Waterloo and worked with both the University of Toronto's Machine Learning group and Microsoft Research in Redmond Washington extensively during his graduate studies. He has over two decades of experience in artificial intelligence research and the application of artificial intelligence techniques to real world problems.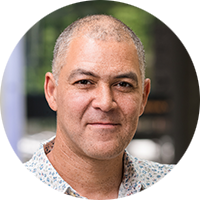 Oshoma (Osh) is the Chief Technical Advisor at MaRS, where he is responsible for advising ventures in emerging technology areas such as artificial intelligence, autonomous vehicles, cybersecurity, blockchain and advanced networking. He is an experienced entrepreneur with deep technical and business expertise in the software industry. He greatly enjoys designing and building technology-based products.
Before joining MaRS, Osh worked at a series of tech startups in founder and CTO roles. Prior to entering the startup space, he spent 10 years at Microsoft in a variety of product groups, including leadership positions in web search and developer platforms. Osh also served as a technology advisor to top executive staff.
---
Supported by:

The Autonomous Vehicle Innovation Network (AVIN) builds upon Ontario's position as a world-leading automotive manufacturing and supply jurisdiction in addition to the large cluster of information and communication technology companies operating in the province. Through resources such as research and development (R&D) funding, talent development, technology acceleration, business and technical supports and demonstration grounds, AVIN provides a competitive advantage to Ontario-based connected and autonomous vehicle (C/AV) companies – allowing Ontario to reinforce its position as a North American leader in transformative automotive technologies, as well as transportation and infrastructure systems.
The AVIN program involves 6 different Regional Technology Development Sites (RTDSs). MaRS is hosting the Toronto RTDS, where we will offer the following:
Business and technical advisory services
Rent-free co-working space within the MaRS building for pursuing AVIN-related projects and collaborating with other organizations. The office/lab space will also be connected via networks to test tracks and data sources in other sites such as Hamilton, Ottawa, and Waterloo.
Opportunity to participate in workshops with corporate partners and other venture companies like your own. These workshops will be geared at solving challenges within the AVIN space.
Access to open data from test track environments.
Each RTDS has a particular focus in addition to the base offering of physical workspace, technology platforms, and business/technical advisory resources. MaRS will focus on artificial intelligence / machine learning.