Description
From self-driving cars to flying robots, maritime law to railway cleantech, transportation is rapidly evolving as big data and artificial intelligence propel us in new directions. This fall, KEY, SFU's Big Data Initiative will explore the benefits, opportunities, ethics and potential risks as technology takes the wheel in our smart cities.
---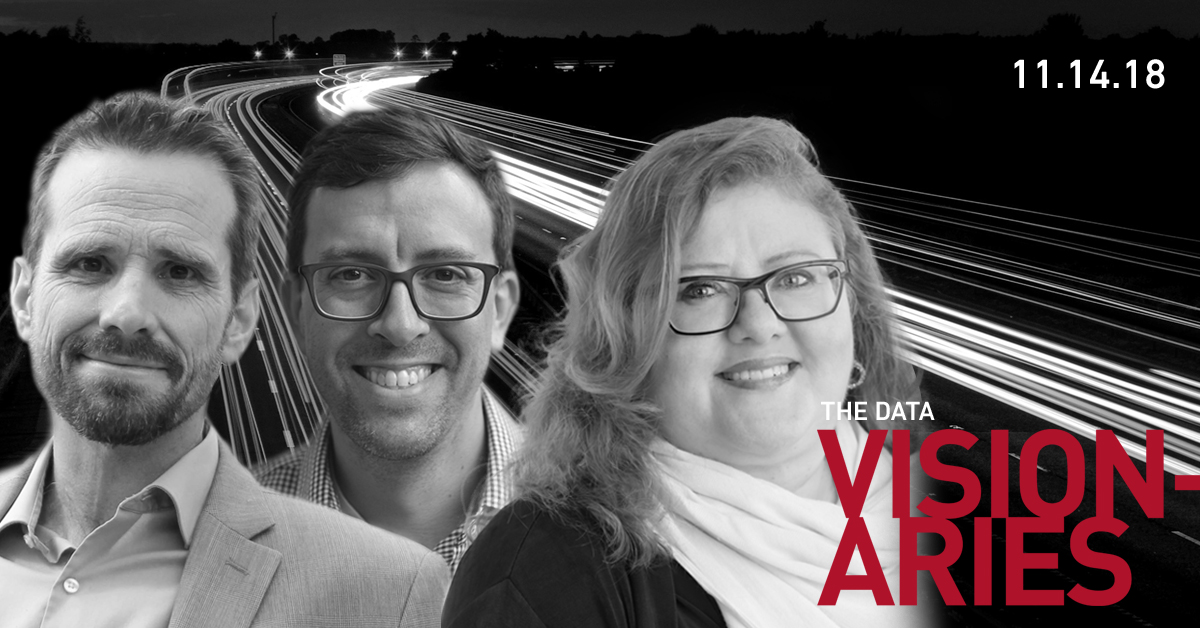 AI AND THE TRANSPORTATION REVOLUTION: WHO ACTUALLY BENEFITS?
We are on the verge of a transportation revolution that is changing the way we move around our cities. What's often lost in the conversation about the future of transportation is: who actually benefits? As cities—and the technologies they use—learn and adapt, we need to spark a critical conversation on who really benefits, and how people can leverage these technologies to support us equally. Join us for a panel discussion as we critically examine artificial intelligence and the future of transportation.
This Simon Fraser University event is free and open to anyone with an interest in city planning, public policy, the future of transportation, AI and big data.
Panellists: Shelley Chapelski, head of shipping, Norton Rose Fulbright, Jason Millar, assistant professor in the school of electrical engineering and computer science at the University of Ottawa, Kevin Oldknow, associate dean in the faculty of applied sciences at Simon Fraser University.
Moderator: Fred Popowich, scientific director, KEY, SFU's Big Data Initiative
ABOUT THE SPEAKERS:
Shelley Chapelski is one of the most recognized shipping lawyers in Canada by leading ranking services. Her practice encompasses all aspects of maritime law, including maritime contracts, torts, creditor's remedies, marine insurance matters, drafting and advising on charter parties, contracts of carriage, moorage contracts, insurance policies and other agreements arising in maritime and transportation law. Her practice also deals with casualties, vessel arrests and maritime limitation of liability proceedings. Shelley is the Head of Shipping, Norton Rose Fulbright (Canada), and the National Vice-President of the Canadian Maritime Law Association.
Jason Millar is an assistant professor in the school of electrical engineering and computer science at the University of Ottawa, and an affiliate researcher at the center for automotive research at Stanford. He researches the ethical engineering of robotics and artificial intelligence (AI), with a focus on empowering engineers to integrate ethical thinking into their design workflow. Jason's work focuses on the ethical engineering of automated vehicles, AI, healthcare robotics, social and military robotics. Jason has a degree in engineering physics, and worked for several years as an engineer before turning his attention to issues in philosophy and applied ethics.
Kevin Oldknow is associate dean in the faculty of applied sciences at Simon Fraser University, inaugural director of SFU's Sustainable Energy Engineering program, and senior lecturer in Mechatronic Systems Engineering. Kevin has 20 years of industrial experience including technical, strategic and senior management roles, primarily related to the application of cleantech to railway systems. He has published in the areas of dynamics and controls, wheel-rail and vehicle-track interaction, tribology and friction control, and engineering education.
ABOUT THE MODERATOR:
Dr. Fred Popowich is the scientific director of KEY, SFU's Big Data Initiative, which is a university-wide initiative that empowers people to unlock data for research, education and community impact. His work connects industry and communities with SFU partners and experts to address challenges and opportunities around data. He was the 2017 recipient of the Distinguished Service Award from the Canadian Artificial Intelligence Association (CAIAC), recognizing his outstanding service to the artificial intelligence (AI) community in Canada. He regularly talks about the role of AI in society, most recently in a Business in Vancouver Op-Ed entitled, "The importance of the 'human factor' in relation to smart-city data"
Presented By: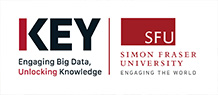 As this event is free, and free events routinely have a large number of no-shows, it is our policy to overbook the venue. In case of a full event, your ticket may not guarantee admission, so we recommend you arrive early!