Description
AI CONCERT: Unveiling a Majestic World of Hidden Secrets
Quintessential Launches in Major Cities!
Quebec | Montreal | Vancouver | San Maarten | Caesar's | Panama | Brasil | Paris | Milano | Principauté de Monaco | Geneva | Belgium | Germany | Luxembourg | Spain | Austria | London | Russian Federation | Aspen | Maui | SoHo | Israel | La Jolla | Macau | Dubai | India | Qatar | Saudi Arabia | Beijing | Shanghai | Hong Kong | Tokyo Midtown | Tapei.
::::::::::::::::::::::::::::::::::::::::::::::::::::::::::::::::::::::::::::::::::::::::::::::::::::::::::
CITY FOR THE PRESENT EVENT: MONTREAL
::::::::::::::::::::::::::::::::::::::::::::::::::::::::::::::::::::::::::::::::::::::::::::::::::::::::::
Pioneering Legendary Symphonies
MONTREAL.AI is Presenting a New World Age of Artistic Visions.
Opening the doors to the AI art movement of the 21st Century, the House of Montréal.AI Fine Arts is causing a huge stir amongst top art collectors and the most brilliant, influential, and iconoclastic figures worldwide.
Captivating a discerning audience and encompassing all facets of AI for Artists, The House of MONTREAL.AI Fine Arts introduces, with authority and insider knowledge: "AI CONCERT". AI Concert reflects the conceptual richness and 'purist' form of AI creativity expressed by the machine and is regarded as the highest in the hierarchy of genres.
A Deep Understanding of the World, People and Human Nature.
---
MONTREAL.AI's Agents Learn from Experience to Pioneer Superhuman Symphonies
A Renewal of the High Renaissance Ideals
"The defining art-making technology of our era will be AI." — Rama Allen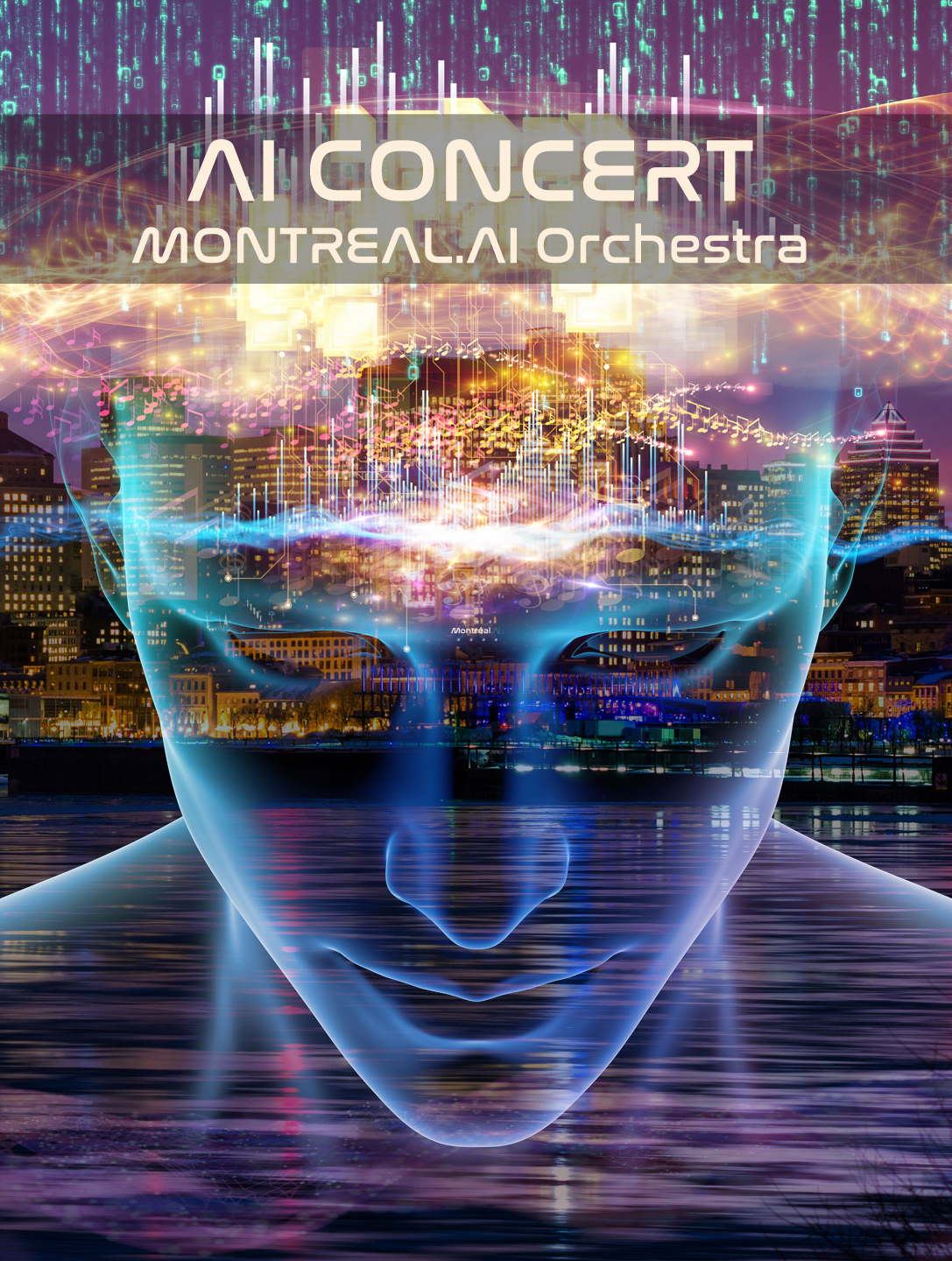 A blending of Art, Culture, and Science in the spirit of Leonardo da Vinci. Harnessing Deep Learning, Deep Reinforcement Learning, Generative Adversarial Nets, Meta-Learning and Self-Play on a truly global scale with unusual breadth, The House of Montréal.AI Fine Arts pioneers unmistakable superhuman AI-generated symphonies, unveiling a majestic world of hidden secrets.
A Work of Intellectual, Aesthetic and Technical Innovation.
---
AI Arts History & Heritage: The Building of a Legacy
A New Day Has Come in Art Industry
MONTREAL.AI is a research Company at the forefront of the artificial intelligence field developing and commercializing the most significant technology ever created by humankind.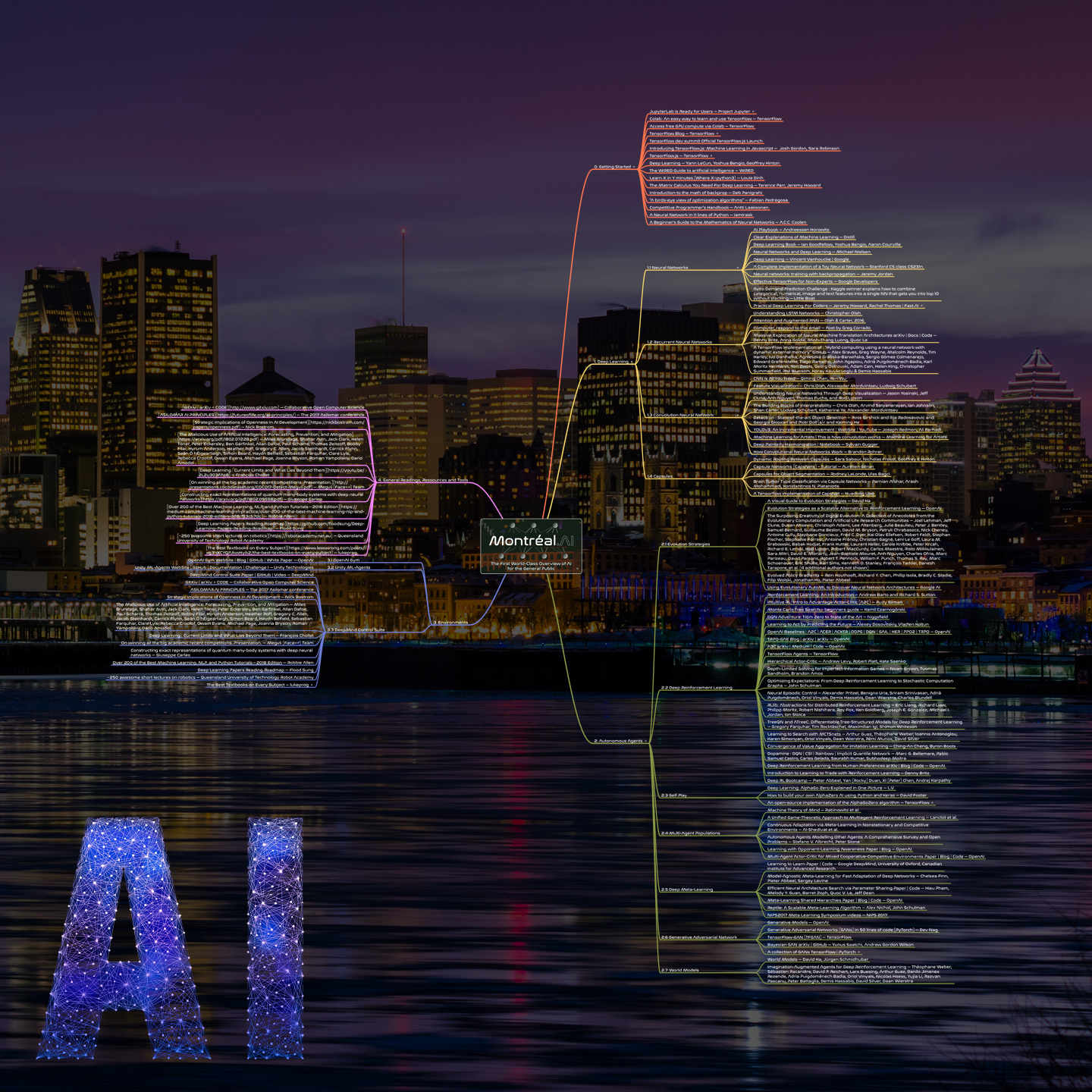 Exalting the purest and most beautiful creations, offering education and research revealing a unique range of critical, intellectual, and historical point of view, and opening the doors to a New Art Movement, The House of Montréal.AI Fine Arts fuels, with authority, the passion that drive today's most successful AI artists.
Language: English.
Location: Montreal (Québec), Canada. Precise location will be exclusively revealed starting November 5th, 2019 to registered participants.
A Truly Special Celebration.
"The Artists Creating with AI Won't Follow Trends; THEY WILL SET THEM." — The House of Montréal.AI Fine Arts
FAQs
How can I contact the organizer with any questions?
The General Secretariat of MONTREAL.AI : secretariat@montreal.ai

P.S.: MONTREAL.AI has also built the largest AI community in Canada. Join us and learn at https://www.facebook.com/groups/MontrealAI/