AI DEBATE #3 — LIVE STREAMING
The Debate The AI World Is Waiting For
About this event
AI Debate #3 : The AGI Debate
Co-Organized By:
MONTREAL.AI and Gary Marcus
Fri, Dec 23, 2022, 5:00 – 8:00 PM EDT
Moderator and co-organizer (with Vincent Boucher): Gary Marcus
Confirmed speakers: Erik Brynjolfsson, Yejin Choi, Noam Chomsky, Jeff Clune, David Ferrucci, Artur d'Avila Garcez, Michelle Rempel Garner, Dileep George, Ben Goertzel, Sara Hooker, Anja Kaspersen, Konrad Kording, Kai-Fu Lee, Francesca Rossi, Jürgen Schmidhuber and Angela Sheffield
Schedule
Five panels of the world's most distinguished researchers and experts on AGI :
Panel 1: Cognition and Neuroscience
Panel 2: Common Sense
Panel 3: Architecture
Panel 4: Ethics and morality
Panel 5: AI: Policy and Net Contribution
Official AI Debate 3 Webpage : https://agidebate.com
To be part of the conversation on social media: #AGIDebate.
Join us as we engage in this historic and high-minded debate!
* The YouTube link may be subject to change at the eleventh hour. If this occurs, Eventbrite attendees will be notified via email to ensure that they have the correct one on hand.
AI DEBATE #2
December 23, 2020, 4:00 PM – 7:00 PM EST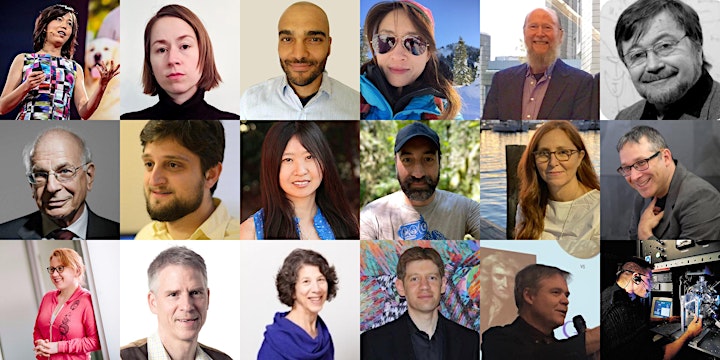 Moving AI Forward: An Interdisciplinary Approach
Speakers for an interdisciplinary approach to advance AI:
Ryan Calo, Professor of Law. Lane Powell and D. Wayne Gittinger Associate Professor, School of Law and Faculty Co-Director, Tech Policy Lab, University of Washington. Researcher in Cyber Law, Privacy and Robotics;
Yejin Choi, Brett Helsel Associate Professor of Computer Science at the University of Washington. AAAI-20 Outstanding Paper Award. In 2020, Dr. Choi used commonsense transformers (COMET) with Good old fashioned artificial intelligence (GOFAI), an approach combining symbolic reasoning and neural networks. Researcher in Natural Language Processing and Computer Vision;
Daniel Kahneman, Nobel Prize in Economic Sciences for pioneering work on decision making. Eugene Higgins Professor of Psychology Emeritus at Princeton University. Public Affairs Emeritus at Princeton's Woodrow Wilson School of Public and International Affairs;
Celeste Kidd, Professor at UC Berkeley. Primary Investigator at KIDD LAB. Dr. Kidd was amongst the Silence Breakers who were named Time Person of the Year in 2017. Researcher on Human Belief Formation and Ethical Tech;
Christof Koch, German-American Neuroscientist. President and Chief Scientist of the Allen Institute for Brain Science in Seattle. Researcher on Neural Basis of Consciousness;
Luis Lamb, Professor of Foundations of Computer Science and AI, Institute of Informatics - UFRGS. Secretary of State for Innovation, Science and Technology, State of Rio Grande do Sul, Brazil. Researcher in Machine Learning and Reasoning and Neuro-Symbolic Computing;
Fei-Fei Li, Professor at the Computer Science Department of Stanford University, Co-Director Stanford Human-Centered AI Institute, CoFounder/Chair at AI4ALL, Researcher in Computer Vision and AI + Healthcare;
Adam Marblestone, Schmidt Futures Innovation Fellow and former research scientist at Google DeepMind. Researcher on the connections between AI and neuroscience;
Margaret Mitchell, Senior Research Scientist in Google's Research & Machine Intelligence group, working on artificial intelligence. Researcher on Vision-Language and Grounded Language Generation (focusing on how to evolve artificial intelligence towards positive goals);
Robert Osazuwa Ness, Machine learning research engineer. Expert in causal inference and programmatic causal reasoning. Researcher on causal inference and computational biology;
Judea Pearl, Winner of the Turing Award "for fundamental contributions to AI through the development of a calculus for probabilistic and causal reasoning". Director at the UCLA Cognitive Systems Laboratory. Instigator of the causal revolution and author of three books on causality;
Francesca Rossi, IBM fellow and AI Ethics Global Leader. Board member of the Partnership on AI. AAAI president-elect;
Ken Stanley, Research Manager, OpenAI. Courtesy Professor in Computer Science, University of Central Florida. Co-Author of the Book: "Why Greatness Cannot Be Planned: The Myth of the Objective". Researcher in Neuroevolution, Evolutionary Computation and Artificial Life;
Richard Sutton, Distinguished Research Scientist, DeepMind Alberta. Professor, University of Alberta. Chief Scientific Advisor, Alberta Machine Intelligence Institute. Senior Fellow, CIFAR;
Doris Tsao, American systems neuroscientist. Professor of biology at Caltech. Investigator at the Howard Hughes Medical Institute. MacArthur "Genius" fellowship 2018 winner;
Barbara Tversky, Professor emerita of psychology at Stanford University. Authority in the areas of visual-spatial reasoning and collaborative cognition. Author of Mind in Motion: How Action Shapes Thought.
Moderator and co-organizer (with Vincent Boucher): Gary Marcus. Professor Gary Marcus is a Scientist, Best-Selling Author, and Entrepreneur. He is Founder and CEO of Robust.AI. His newest book, Rebooting AI: Building Machines We Can Trust, aims to shake up the field of artificial intelligence and has been praised by Noam Chomsky, Steven Pinker and Garry Kasparov.
Vincent Boucher is President of Montreal.AI and Quebec.AI.
Schedule
Panel 1: Architecture and Challenges
Panel 2: Insights from Neuroscience and Psychology
Panel 3: Towards AI we Can Trust
AI DEBATE
December 23, 2019, from 6:30 PM to 8:30 PM EST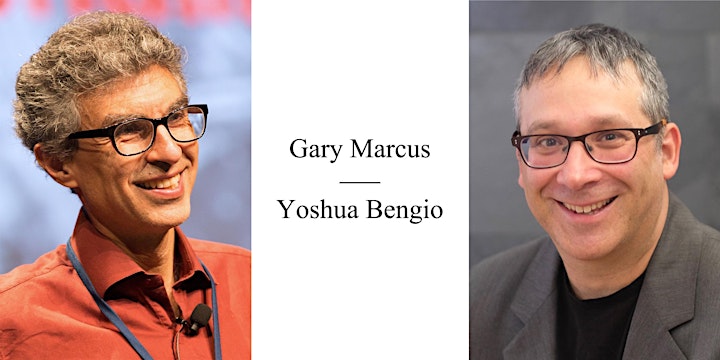 Yoshua Bengio | Gary Marcus
Inaugural Event
At Mila in Montreal, on Monday, December 23, 2019, from 6:30 PM to 8:30 PM (EST), Gary Marcus and Yoshua Bengio debated on the best way forward for AI. ZDNet described the event organized by MONTREAL.AI as a "Historic Event".
5,225 tickets were RSVP'd for the live event. Slides, video, readings and more can be found on the MONTREAL.AI debate webpage.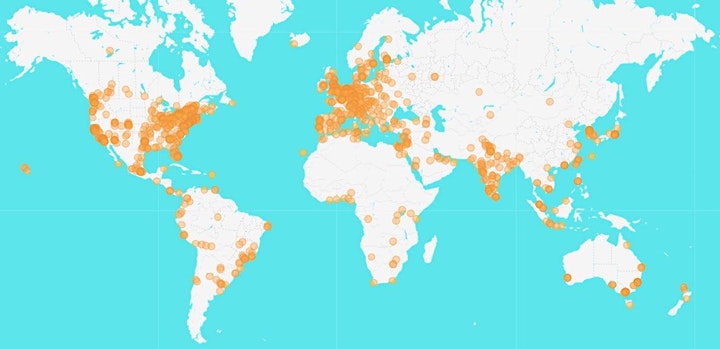 FAQs
How can I contact the organizer with any questions?
The General Secretariat of MONTREAL.AI : secretariat@montreal.ai
This Event Will Be Live Streamed Worldwide.
MONTREAL.AI Debates Series