Description
Join us on twitter with #AIforX
SCHEDULE
6:00pm – Doors | Mix & Mingle
6:30pm – Opening Remarks
6:45pm – Introductory Presentations
7:15pm – Panel Q & A
7:45pm – Audience Q&A
8:15pm – 9:00pm – Networking & Closing

The growth of investment in Artificial Intelligence has been astronomical with companies like IBM, Microsoft and Google spending hundreds of millions of dollars to gain an edge in the development and distribution of AI. As large companies build public software and platforms such as Watson and TensorFlow other companies take those advancements and combine them with specific use cases to build compelling businesses and products.
Startups and Venture Capital are also spending hundreds of millions building chatbots, personal assistants and customer service platforms leveraging recent advances in AI, machine learning, and NLP. Many of these new startups come from universities such as Waterloo, UofT, McGill and the University of Montreal. Research done at these and other institutions is at the forefront of machine learning.
On October 3rd, join us in discussing the practical applications of Artificial Intelligence in customer experience in businesses large and small. The focus will be on the current ways Artificial Intelligence is changing the way humanity interacts, online and in person.
MODERATOR: Mykyta Ponomarenko, Head of Customer Development DeepPiXEL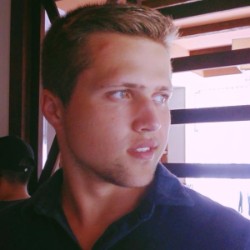 Mykyta works as the head of customer development at deepPiXEL, working with some of the largest companies in Canada to deploy systems to automate and improve customer interaction. He has gone through the Founder Institute program as CEO of his company StockRender. StockRender sold alternative financial data to hedge funds and banks. He has been a speaker at multiple events to discuss emerging AI technology and new technology.
PANELISTS:

Sajan Choksi, CEO Innovative Vision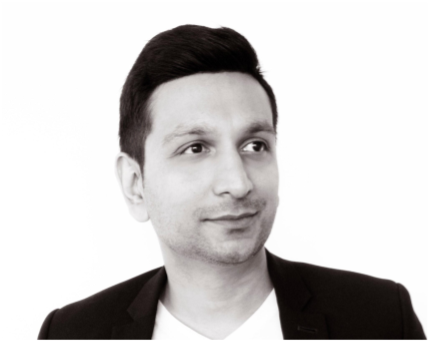 Sajan is Co-Founder + CEO of Toronto based company, Innovative Vision (IV). IV is a marketing technology firm that specializes in contact centre BPO. IV's mission is to use the most advanced technology paired with the best people to provide clients with an amazing customer experience (CX). He is responsible for overall strategy and guiding company direction through innovation + technology. He holds a Bachelor of Commerce, Specialist in Management and Economics degree from the University of Toronto, majoring in Finance.
Bradley Arsenault, CEO Electric Brain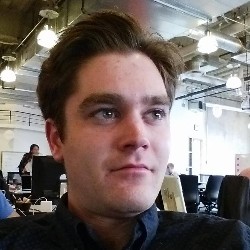 Brad is an entrepreneur and AI enthusiast. He started programming at the age of twelve. His interests in AI quickly started to grow when he created several AI's for an obscure open source video game called Globulation 2. Later in life, Brad got involved with Sensibill Inc as the startup's very first employee. He developed a deep learning solution for processing receipts that outperformed industry veteran ABBYY. Then he moved onto Electric Brain, where he hopes to unlock the awesome power of artificial intelligence for everyone.
Carole J. Piovesan, Associate McCarthy Tetrault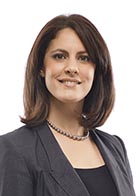 Carole is a firm lead in the area of artificial intelligence and an active member of the McCarthy Tetrault's Cybersecurity, Privacy and Data Management group. She regularly consults across various sectors related to the evolution and integration of artificial intelligence.
Prior to law school, Carole served as a Policy Advisor to the Minister of Foreign Affairs and a Senior Policy Advisor at the Department of Foreign Affairs where she advised on Middle East politics. She has worked with counterparts throughout North and Central American, Europe and Africa.
Carole speaks on a range of issues including artificial intelligence and has been published in the Law Times, Commercial Litigation and Arbitration Review, as well as numerous blogs.
Other Panelists: To Be Decided
Sponsors/Organizers