Description
The fear of missing out on artificial intelligence (AI) is so high that everyone wants to integrate it into their businesses.
However, companies should be considering whether hiring academics with PhDs, creating an AI team and building the latest and greatest tech is really the right approach for them.
Join us to hear from Ozge Yeloglu, data and AI lead for Microsoft Canada, as she shares her thoughts on AI in business, which span academia, startup life and the corporate world. Ozge will also be giving insights into Microsoft's perspective on data and AI.
Agenda:
5:30 – 6:00 p.m.: Registration and Networking
6:00 – 7:00 p.m.: Presentation and Q&A
7:00 – 7:30 p.m.: Networking
Speaker: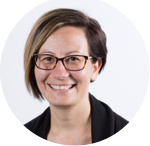 Ozge Yeloglu, Data & AI Lead, Microsoft Canada
Ozge Yeloglu is the data & AI lead at Microsoft Canada. She manages a team of data architects and data scientists to build intelligent solutions for Microsoft's top clients in Canada. In her previous role as a data solution architect, her focus was on fintech and building analytics solutions for some of the biggest financial services companies in the country.
She has worked directly with VPs of analytics, CTOs, directors of analytics and data scientists to advise and help them in building data analytics solutions that increase their customer satisfaction, revenue, efficiency and optimize their operations to stay ahead of the curve in today's competitive market.
Ozge has experience as an entrepreneur with an academic background. Prior to joining Microsoft, she was the co-founder and CEO of topLog, a startup focused on predictive data analysis based on unstructured log data. She started topLog in 2013 while she was working towards her PhD in computer science at Dalhousie University. Ozge is a life-long learner and problem solver. Her experience of switching from academia to entrepreneurship has taught her how to solve real-world problems by applying her deep academic knowledge.
---
Powered by: