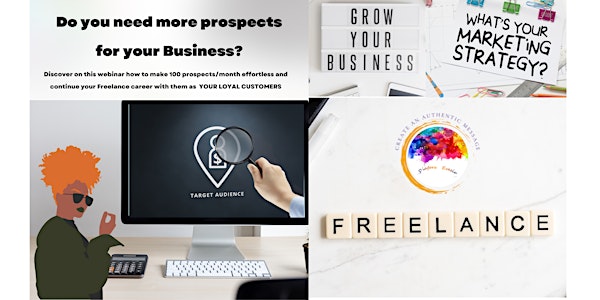 AI Technology - Get Prospects for your Business
Get prospects and learn more than you ever expected about them
About this event
Who needs more prospects for its business?
The answer of hundreds of freelancers and businesses it's "Yes, I need prospects." But where can I get them? I don't have time. Nobody will believe you if you answer, "No! I don't need more prospects!".
We all need prospects to convert into customers and the target audience for our business.
As you've put your heart, energy, expertise, and passion into building your business, you want customers with whom your business it's aligned.
Having new prospects is lovely. This event helps get qualified contacts effortlessly; find contacts with 100% chances to convert them into your loyal customers.
Join the webinar to learn more about the AI technology I'm using for two years and that I finally found the time to share.