Description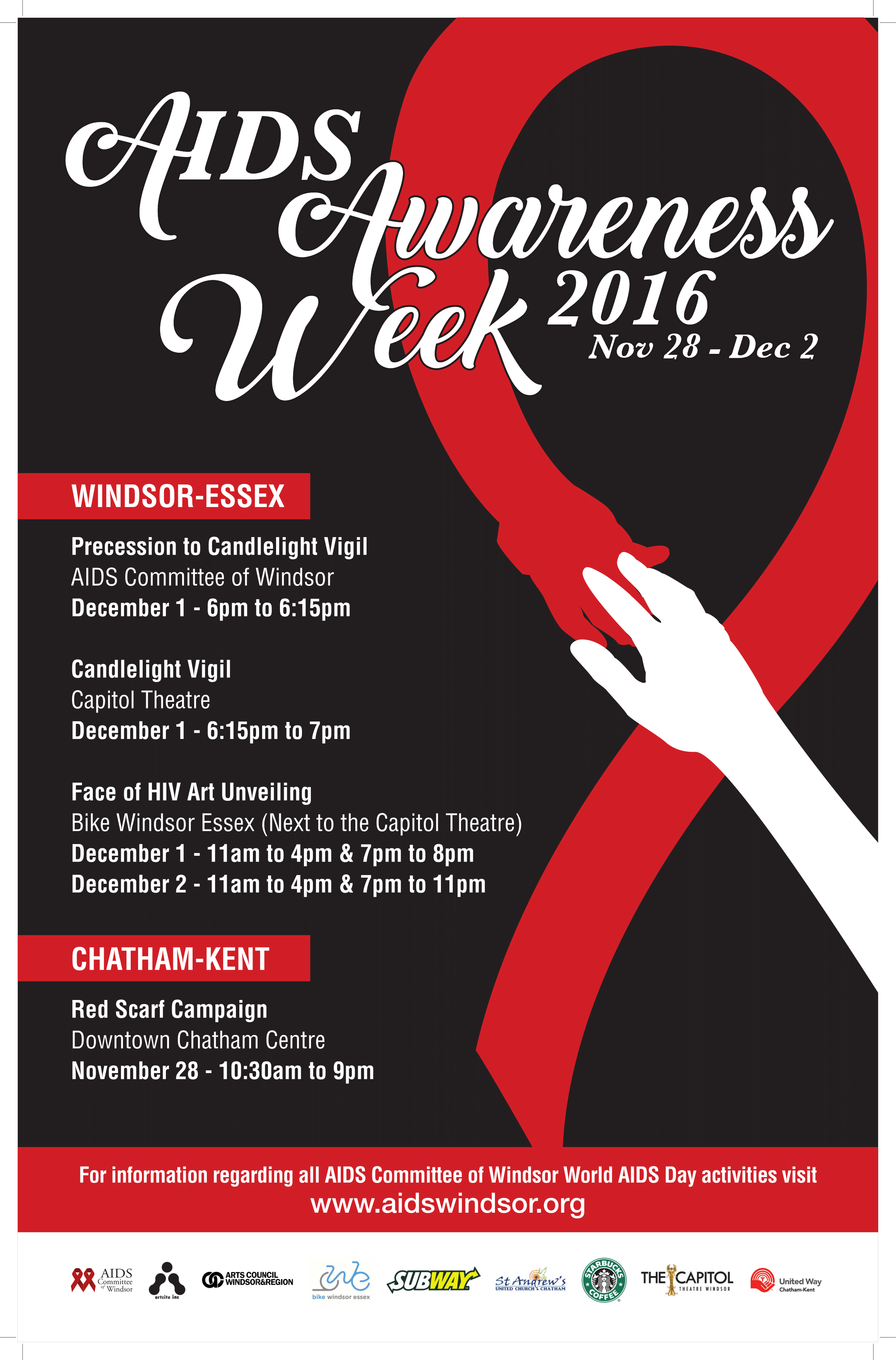 Please join us at the unveiling of the FACE OF HIV art exhibit!

Approximately 710 people in Windsor-Essex County and Chatham-Kent live with HIV. The AIDS Committee of Windsor (ACW) collected and created an art piece comprising 710 photos of people who are living with, impacted by, or supporting someone with HIV.
EVERYONE is the Face of HIV. It does not discriminate against age, class, race, gender, religion, or sexual orientation. It takes a community to end HIV stigma. It's time for us to recognize our role in ending the stigma and stopping the spread of HIV. Can you see yourself in the Face of HIV?
Located at Windsor Essex Bikes to honour World AIDS Day and eliminate HIV stigma in our community. The Face of HIV art piece will be open to the public on Thursday December 1st and Friday December 2nd during time slots throughout the day! Please choose one of the time slots to attend the event.
You are also invited to attend the ACW's candlelight vigil on Thursday December 1st 6:15PM-7PM at the Capitol Theatre.