Description
It's time for the winner selection!
Toronto law firm Aird & Berlis LLP, together with its partner and York University Alumni Randy Williamson, have generously donated both cash and legal services to support the next high potential venture to come out of York University's entrepreneurship unit, LaunchYU, with the Aird & Berlis StartupSource Market Entry Award.
The top three ventures from the 2018 LaunchYU Accelerator program: Blade Filters, Ocutherapy, and RedPine Music; will present their final pitch and be judged on their progress and ability to take their venture to market. The top startup will be selected to receive an award of $25,000 which includes $12,500 in cash and an equal amount of Aird & Berlis's StartupSource legal services.
Join us for the exciting announcement as LaunchYU selects the winner!
* Please note: Hors d'oeuvres and cash bar will be available.
The Judges
The Keynote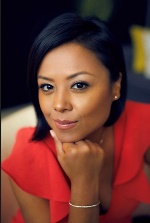 Theresa Corazon Laurico
Award-winning mediapreneur, speaker, and entrepreneur
Theresa Corazon Laurico founded and produced the annual "SociaLIGHT Conference" which is called "A Mecca for Emerging Entrepreneurs" with over 1,000 delegates and past contributors like Sir Richard Branson, Tony Hsieh, Seth Godin, Robin Sharma, Tonya Surman, and more.

Her work has been featured in Forbes, Huffington Post, TechVIBES, PROFIT, and YOU Inc. and has impacted thousands globally by empowering leaders and entrepreneurs, with a focus on business as a force of good and the triple bottom line "People. Planet. Prosperity."

Laurico is the first female Toronto Lean Startup Machine winner, nominated by the Toronto Board of Trade for Business Excellence as "Startup of the Year" and a recipient of a leadership award from the former Lieutenant Governor of Canada, the Honourable Hilary Weston.
You can read her full bio here.
Organizer of Aird & Berlis StartupSource Market Entry Award Announcement 2019