Sales Have Ended
Ticket sales have ended
Thank you! We look forward to seeing you at the workshop. Please email us if you have any questions. jcnm@nikkeiplace.org
Sales Have Ended
Ticket sales have ended
Thank you! We look forward to seeing you at the workshop. Please email us if you have any questions. jcnm@nikkeiplace.org
Experience the magic of indigo.
About this event
This workshop is suited for beginners.
We will provide guidance and a variety of supplies for tying fabrics. You are also welcome to bring in a piece tied ready for dyeing. A t-shirt, scarf, or a tote bag are good choices. You may dye maximum two items, or 200 grams. Types of fabric you can dye are cotton, silk, hemp, ramic, rayon, and linen.
Please bring rubber gloves and fabric you would like to dye. Or purchase a shawl - more info below. You may find it useful to bring your own good scissors too.
The size of your items cannot be too big. The dye vat is only 5 liters . Please contact the coordinator if you would like to consult in advance. jcnm@nikkeiplace.org
NNMCC members receive 20% discount. Please contact the organizer for the promo code. info@nikkeiplace.org | 604.777.7000
LET'S STAY SAFE
We are able to offer this workshop with social distancing. And have shortened the workshop hours by importing a natural dye from Japan that gives you quick results.
Please review our new guidelines about visiting the Nikkei Centre on our website here https://centre.nikkeiplace.org/2020/05/25/nikkei-centre-reopens-june-2/
The following information is specific to the workshop.
- The workshop is limited to 3 participants per class.
- The instructor will be wearing a non-medical mask, and practicing frequent hand washing while preparing workshop supplies.
- If you wish to cancel your booking, please let us know asap so we can allow people on the waiting list to join.
- If you need to cancel due to health reasons on the day - we will still offer a full refund. Please do not attend if you have Covid-19 symptoms. More workshops will be offered soon.
Thank you for your cooperation.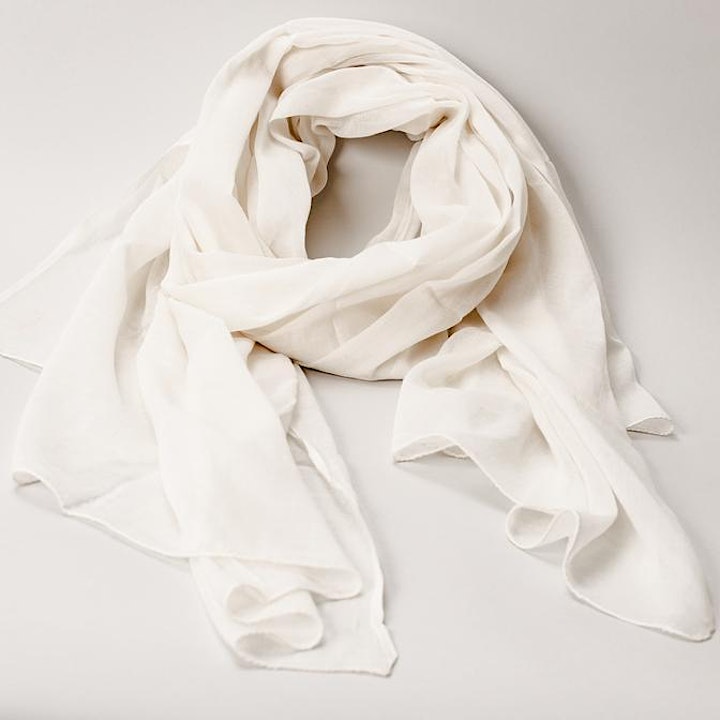 Blank shawls are available for purchase, for $20 payable in cash, to the instructor on the day.
Best to reserve in advance in case we sell out earlier in the day. Please make a reservation by email to jcnm@nikkeiplace.org.
Description from the Maiwa website
"This buttery cotton mull has a beautiful hand and is a pleasure to dye. At Maiwa, we love these shawls for all our organic indigo and natural dyes. The generous size means you have a substantial shawl, scarf, wrap or sarong. It has a clean finish with a rolled hem."
Size is approx. 117cm x 210cm (46" x 82").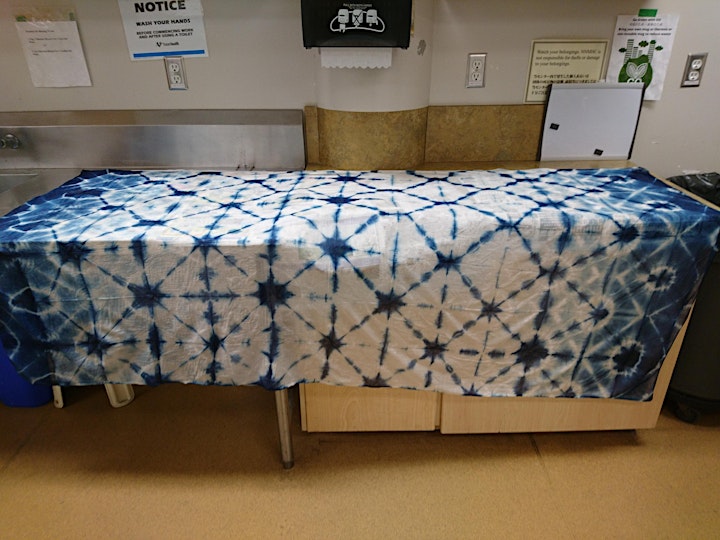 Organizer of Aizome Indigo Dye Workshop
Nikkei Centre is a multi-use facility at the corner of Kingsway and Sperling in Burnaby, BC. Officially opened on September 22, 2000, the Centre houses a Japanese Canadian cultural centre, the Nikkei National Museum, a community centre serving the neighbourhood, and a Japanese Canadian garden.