Ako životinje mogu osjetiti duhovne vibracije, zašto ne mogu ljudi?
Description
Veliki tsunami koji je pogodio Sri Lanku 2004. godine, odnio je preko 100.000 žrtava. Iako je to područje gusto naseljeno životinjama, zanimljivo je da nije bilo prijavljeno da je neka životinja stradala. Čini se da je većina životinja napustila područje prije udara tsunamija. Kroz povijest su se događali slični događaji i do sada nam znanost nije dala objašnjenje.
Spiritual Science Research Foundation u suradnji sa Maharshi university of spirituality zadnjih 30 godina provode jedinstvena duhovna istraživanja. Događaji poput spomenutog su nas potakli da istražimo kako duhovna dimenzija utječe na životinje. Otkrili smo da životinje osjete duhovno pozitivne i negativne podražaje u okolišu i reagiraju na njih.
Na ovom predavanju pokazat ćemo video snimke koje pokazuju kako duhovna pozitivnost i negativnost utječu na razne vrste životinja i objasniti zbog čega se to događa. Također ćemo govoriti o tome zašto su ljudi izgubili sposobnost da osjete duhovnu dimenziju i što možemo napraviti da to povratimo i povećamo duhovnu pozitivnost u okruženju.
Ovo predavanje je besplatno, a zahvalni smo na svakoj donaciji SSRF-u.
Kontaktirajte nas: ssrf.adriatic@gmail.com
O predavaču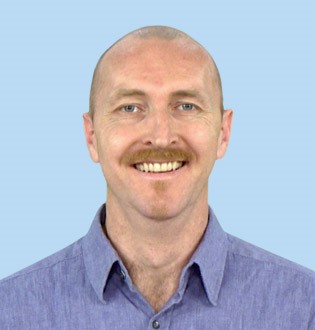 Milutin Pankrac živi u Hrvatskoj i trenutno je odgovoran za aktivnosti SSRF-a diljem svijeta. Rođen u obitelji koja ima multikulturalno europsko porijeklo (hrvatsko, srpsko, austrijsko, češko), od malih nogu je prigrlio ljepotu kulturalne raznovrsnosti u ljudima. To mu je pomoglo da ima široke poglede i da razvije ljubav prema drugima bez obzira na njihovo podrijetlo.

Po zanimanju je inženjer građevine. Nakon što je diplomirao otvorio je vlastitu tvrtku koja se bavila proizvodnjom i prodajom namještaja. Unutar 15 godina tvrtka je povećala broj zaposlenih od 1 do 80, zajedno sa regionalnim ograncima.

Nakon započinjanja duhovne prakse prema smjernicama SSRF-a 2009. godine, imao je puno duhovnih iskustva koja su mu promijenila život, uključujući i ona kada mu je život spašen. To mu je povećalo vjeru u duhovnu praksu, te je od 2011. godine sve manje bio angažiran oko posla a sve više vremena je posvećivao prakticiranju Duhovnosti i pomaganju drugima da shvate važnost duhovne prakse u svakodnevnom životu.

Njegova supruga i kćer također prakticiraju Duhovnost prema smjernicama SSRF-a. Cijela obitelj se trudi stalno živjeti Duhovnost u svojem domu i u odnosima s drugima. Zbog takve posvećenosti prakticiranju Duhovnosti, u zadnjih nekoliko godina Milutin je ostvario brz duhovni napredak.
Ovaj događaj organizira:
Spiritual Science Research Foundation