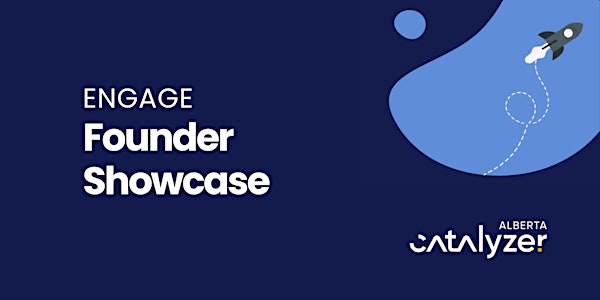 Alberta Catalyzer | Engage Showcase
Meet the newest cohort of Alberta Catalyzer founders at this virtual showcase!
About this event
Over the past six weeks, 8 amazing companies have taken part in the Engage learning stream of Alberta Catalyzer — a program helping early-stage startups launch and grow their startup in Alberta.
Join us for a virtual showcase to meet the founders and hear their big ideas, and whether they choose to pause, pivot or persevere with their startup idea.
Agenda:
This virtual celebration will feature startup presentations from 6:00 - 7:45 p.m. on Zoom, followed by networking from 7:45 - 8:00 p.m. on Remo.
Alberta Catalyzer is a pre-accelerator program that works with early-stage startups looking to launch and grow their startup in Alberta. Our goal is to support local talent and position Alberta as THE place to grow a startup!
Alberta Catalyzer supports startup founders working towards three main milestones:
Building and testing the first version of their Minimum Viable Product (MVP).
Developing communication and selling strategies, and refining their product with their customers.
Creating scalable systems and processes to help founders accelerate their business.
Applications are always open: albertacatalyzer.com
Alberta Catalyzer is powered by Platform Calgary, Innovate Edmonton and Alberta Innovates.