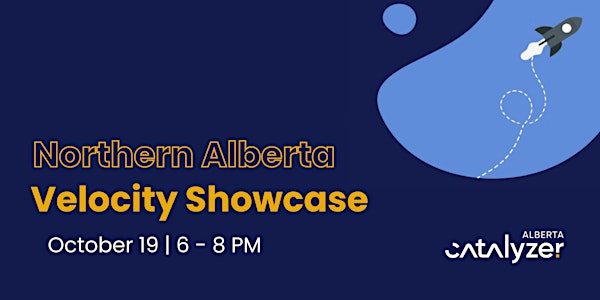 Alberta Catalyzer | Northern Alberta Velocity Showcase
Meet and celebrate Alberta's up-and-coming tech startups from Northern Alberta at the first Alberta Catalyzer Velocity Showcase!
When and where
Location
Innovate Edmonton 10359 104 Street Northwest #Unit 301 Edmonton, AB T5J 1B9 Canada
About this event
Meet 7 startups from Northern Alberta building ingenious solutions to some to day-to-day challenges. Hear their big ideas in person on the pitch stage at the Edmonton Unlimited office in Mercer Warehouse.
This celebration and showcase, will include pitches from each of the startups followed by a reception. You'll get to chat with the Alberta Catalyzer team, meet the founders and hear about all the amazing work they've been doing in Alberta Catalyzer (Velocity learning stream) over the past 8 weeks.
In the Velocity stream, founders work closely with the Alberta Catalyzer coaches to establish a go-to-market strategy, polish their pitch, get investment readiness basics, and work towards qualifying for scaleup accelerators. The Velocity learning stream is delivered in-person and the cohorts are divided into Northern and Southern Alberta. Check out the Northern Alberta Velocity Showcase in Edmonton on October 19th!
Alberta Catalyzer is a pre-accelerator program helping early-stage tech-enabled or based startups to launch and grow in Alberta.
Alberta Catalyzer supports startup founders working towards three main milestones:
Building and testing the first version of their Minimum Viable Product (MVP).
Developing communication and selling strategies, and refining their product with their customers.
Creating scalable systems and processes to help founders accelerate their business.
Applications are open for Alberta Catalyzer! Learn more about which learning stream is right for you!
In partnership with Alberta Innovates, Alberta Catalyzer is developed and delivered by Platform Calgary and Edmonton Unlimited, with support from partners and organizations across the Alberta Innovation Network.