Description
Seizing Innovation and Opportunity in a Low-Carbon Economy
This year is the 3rd annual Alberta Climate Summit – the event for innovative thinking and knowledge sharing on energy and climate in Alberta. This event will showcase the innovation and opportunities around clean energy that are already underway in Alberta.
The summit will feature speakers and participants from government, oil and gas industry, electricity industry, investors, innovators, new entrants into Alberta's economy, labour groups, First Nations, environmental and other civil society organizations.
Once again, the event will bring together 500+ thought leaders from industry, government, environmental NGOs, and community stakeholders to learn from success stories, identify opportunities and challenges, and explore solutions related to Alberta's clean energy future.
Areas of focus will include energy efficiency, renewable energy, clean technology and innovation, methane control, climate finance, and Indigenous energy solutions.
The Climate Summit showcases successes underway in Alberta, informs and connects decision makers, and inspires participants to play an active role in Alberta's transition to a clean energy future. On top of promising stories from within Alberta, we will draw from best practices in other Canadian and international jurisdictions.
See more information at our website.
---
Sponsors
Presenting Sponsor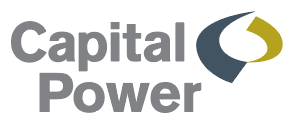 ---
Platinum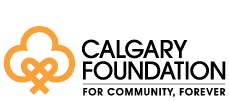 ---
Gold Sponsors

---
Silver Sponsors

---
Bronze
Sponsor
Alberta Real Estate Foundation
ATCO
EDF EN Canada
Elemental Energy
Enbridge Inc.
Greengate Power
Greenplanet Energy Analytics
Innergex Renewable Energy Inc.
Spark Event Management
---
Youth Leaders Champions

BluEarth Renewables
Capital Power
Edmonton Community Foundation
---
Supported By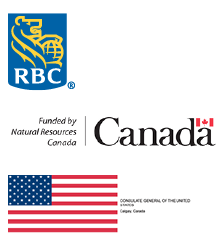 ---
Topics

Clean Technology: Alberta has the entrepreneurial mindset, the investment acumen and a wealth of stablished industries in energy, agriculture and forestry. Now it also has the regulatory framework for fostering low carbon innovation. How can the province become a global launchpad for clean tech investment, venture development and scale-up?
Energy Efficiency: What are the next steps needed to take advantage of Alberta's cheapest energy resource? What do the province's current energy efficiency programs look like? How can we learn from other jurisdictions' approach to integrating energy efficiency into their utility systems?
Renewable Energy: Alberta's electricity sector is undergoing an historic change, with 4.5GW of coal power being retired within the next six years, and significant renewable capacity coming aboard. What are the current innovations in market design and in the power and utility industry? What arethe implications of the design and business choices in terms of creating an affordable, resilient and sustainable electricity system?
Indigenous Energy Solutions: How are Indigenous communities in Alberta participating in the province's clean energy transition? This session will cover Indigenous peoples activities in clean energy procurement, social enterprises, skill set and job creation within Alberta's clean economy.
Methane Emission Abatement: Inexpensive and proven technologies exist to reduce methane emissions, but governments must enforce these to ensure reduction targets are met. What innovative technologies are available to help with this effort? The session will also explore recent regulatory enhancements that will help Canada meet its international commitment to stop allowing this valuable fuel to escape.
---
Hotel Information
For guests attending the summit from out of town, we have secured a Pembina Institute rate at Hotel Arts.
Hotel Arts
119 12 Ave SW
Calgary, AB T2R 0G8
http://www.hotelarts.ca/
You may also contact our reservations department directly via theirtoll-free number 1-800-661-9378 or locally at 403-266-4611.