Description
Bringing Albertans together to lead the energy evolution.

The Alberta Climate Summit brings 500+ thought leaders from industry, government, environmental NGOs, and Indigenous and rural communities together to learn about global trends with implications in Alberta, hear diverse local success stories and explore the potential in Alberta's energy evolution. The full-day event showcases a range of perspectives, opportunities for Alberta, informs and connects decision makers, and inspires participants to play an active role in the province's energy future.
---
Topics
The one-day symposium begins with international perspectives and local leaders, followed by a variety of panel discussions, lectures and breakout sessions throughout the day.
Indigenous Energy
Learn from the front lines of clean energy development being led by Indigenous

P

eople

s

, where a sustainable lens is applied to economic development.
Youth: Inspiring Change Makers in Alberta
The leaders of tomorrow,

local

youthhighlight the innovative projects they're undertaking for a sustainable future.
Richness in Perspectives


A discussion on our carbon-constrained world from a conservative worldview.
The Business of Energy
Business leaders and investors share how climate action is shifting the way corporations and the investment sector are doing business.
Stories of Rural Energy Transition
An open, frank discussion of the prospects and challenges rural communities face while meeting emission reduction targets and

adjusting to

changes to traditional jobs and the economy.
How Renewables May Transform Electricity in Alberta
An exploration of the role renewables can play in the province's

electricity system.
The Role for Natural Gas in a Decarbonizing World


A debate on what role natural gas can play given our global commitments under the Paris Agreement to keep climate change less than two degrees.
Opportunities in Carbon Capture and Utilization
An exploration of the economic and policy possibilities for the emerging industry of carbon capture and utilization.
Harnessing Narrative for Change


An exploration of Albertans' collective vision for the province's future. Climate Outreach founder George Marshall reports back on the year-long Alberta Narratives Project, launched at last year's Alberta Climate Summit.
Experiential Energy Transition


Experience firsthand how an energy system evolves in this hands on, fast paced and fun exercise – don't plan on sitting through this.



Please visit our website for more information and the up-to-date schedule here.
---
(NEW!) Childcare Program
This year, the Alberta Climate Summit 2018 will be offering a child care service for the duration of the conference at a cost of $100 per child. Please note, providing food for the children is the responsibility of the parents. The deadline to sign up for this service is Wednesday, August 15, 2018.


---
Sponsors
Presenting Sponsor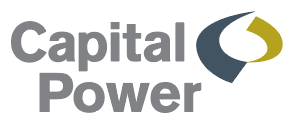 ---
Plenary & Breakout Session Sponsor


---
Gold Sponsor



---
Silver Sponsor



---
Bronze
Sponsor



---
Youth Leaders Champions


Enbridge Inc.
Siemens Gamesa Renewable Energy
Suncor
---
Supported By: