Description
Bringing Albertans together to lead the energy evolution.

The Alberta Climate Summit brings 500+ thought leaders from industry, government, environmental NGOs, and Indigenous and rural communities together to learn about global trends with implications in Alberta, hear diverse local success stories and explore the potential in Alberta's energy evolution. The full-day event showcases a range of perspectives, opportunities for Alberta, informs and connects decision makers, and inspires participants to play an active role in the province's energy future.
---
Topics
The one-day symposium begins with international perspectives and local leaders, followed by a variety of panel discussions, lectures and breakout sessions throughout the day.
International Perspective
Renowned speaker Dr. Bazilian will discuss the global momentum for climate action and share stories of energy evolutions from other oil and gas jurisdictions.
Climate Finance
Finance and investment experts discuss the shifting landscape for global energy systems including the growing need for capital for clean energy investments and attention to carbon disclosures.
International Perspective
Renowned speaker Dr. Li Junfeng will speak about policy and action on climate and energy transition in China.
Indigenous Energy


Learn about clean energy development being led byIndigenous Peoples, where a sustainable lens is applied to economic development.
Youth: Inspiring Change Makers in Alberta
The leaders of tomorrow, local youth highlight the innovative projects they're undertaking for an energy sustainable future.
The Energy Evolution is Good Business
Conservative voices from the heart of the oil and gas economy reflect on the changes happening in the energy sector.
Workers and Communities Navigating the Energy Transition
An open, frank discussion on the opportunities and challenges facing communities and workers as they encounter the broader trends of the energy sector in transition.
Transforming Alberta's Electricity Sector


Exploring how Alberta can approach its electricity sector transformation and what it can learn from utilities and markets in other leading states.
The Future of Natural Gas in a Decarbonizing World
A debate on the role of natural gas in the evolution of our energy systems given our global commitments under the Paris Agreement. Panelists will discuss if natural gas is a viable transition fuel or if its use is perpetuating a problem. Can we improve the environmental profile of natural gas or do we need to find cleaner solutions?
Opportunities in Carbon Capture, Utilization & Storage


By 2050, the world will need to capture, sequester or find productive uses for 5-10 Gt per year of CO2, an industry the size of the global petroleum sector today. Alberta and Canada are at the forefront of technology development in this area. Experts in the field discuss how carbon dioxide emissions from large emitters are captured and used to produce new products and market opportunites in Canada and beyond.
Experiential Energy Transition


Experience firsthand how an energy system evolves in this hands-on, fast-paced and fun exercise – don't plan on sitting through this!



Mend the Gap: Having a Constructive Climate-Energy Conversation
Climate Outreach founder and author George Marshall and Amber Bennett share insights from the Alberta Narratives Project - a year-long initiative to uncover fresh approaches to climate and energy conversation. They will bring to life the voices of Albertans - the nearly 500 farmers, oil sands workers, business leaders, youth, environmental activists, and many more who took part in the project - and explore both the gaps and the remarkablle shared common ground on an issue, that, above all else, requires us to work together.

Please visit our website for more information and the up-to-date schedule here.


---
Sponsors
Presenting Sponsor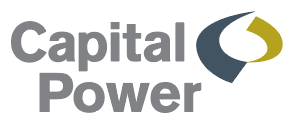 ---
Gold Sponsor



---
Silver Sponsor



---
Bronze
Sponsor



---
Youth Leaders Champions


Enbridge Inc.
Siemens Gamesa Renewable Energy
Suncor
---
Supported By: