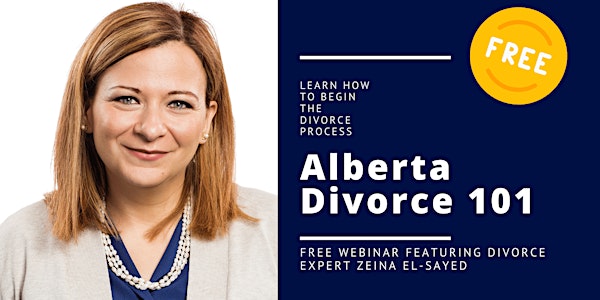 Alberta Divorce 101: A Free Divorce Webinar
Alberta Divorce 101 is a free webinar that teaches you how to begin the divorce process.
About this event
For future event, please sign up at https://trusteddivorceservices.ca/alberta-divorce-webinar/
In this 60-minute free webinar hosted by divorce expert Zeina El-Sayed, you will understand exactly what steps you need to take in order to move your divorce forward.
The webinar happens live at 3 PM on the first Thursday of the month.
There are only 3 ways to get divorced in Alberta: you can do it yourself, you and your spouse can each hire a lawyer, or you can hire a non-lawyer divorce professional to guide you through the process. Alberta Divorce 101 tells you about each of these methods and gives you a clear path forward.