Description
Event Details
This year, our annual general meeting (AGM) will be held on June 20, 2017 featuring a full-day presentation from Alana Peters. The business meeting will be held during an extended lunch hour. A continental breakfast and a hot lunch will be provided.
Location: St. John's Institute 11024 82 Ave NW, Edmonton, AB T6G 0T2
Join us from 8:30AM-4:00PM as Alana Peters introduces us to Change the Conversation:
If you are a leader, this is a communication skill that is essential. Every day you have conversations with many people; your family, your friends, co-workers, clients....yourself. Some of those conversations go well and others do not. What if.....
you could change the conversation?

you could harness cutting edge brain-science and think new thoughts?
This full-day workshop includes facilitated discussions, individual and group activities and experiential learning through coaching practice.
In this highly-experiential session, participants will have the opportunity to practice coaching skills and experience being coached, actively tackling issues they are currently facing in the work place.
This course follows a two-step process: First, clarifying what coaching is and is not, introducing the Excelerator Coaching™ model. Second, going further into coaching techniques and tools, and consolidating learning through practicing coaching skills and being coached.
11024 82 Ave NW, Edmonton, T6G 0T2
Muti-room suites or single rooms available.
4440 Gateway Blvd, Edmonton, T6H 5C2
5359 Calgary Trail, Edmonton, T6H 4J9
7230 Argyll Rd NW, Edmonton, T6C 4A6
More about Alana: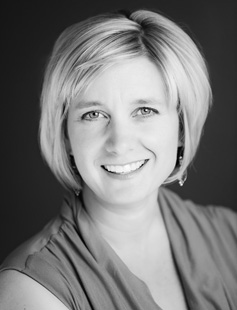 Alana Peters, facilitator, coach and educator, has spent twenty years equipping and inspiring adults and children. Diverse life experiences enable Alana bring a unique affirming presence. She is an enthusiastic and non-judgemental listener who believes in the transformative power of Leadership Coaching.
She is a Certified Daring Way Facilitator delivering research-based material created by Brené Brown, a graduate of the University of Regina, BA and BEd. She also graduated from Royal Roads University with her Master's Certificate in Executive Coaching.