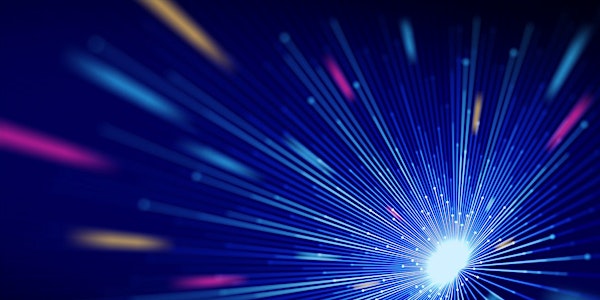 Alberta Quantum Summit 2022
Alberta Quantum Summit: Showcasing Alberta's Expertise in Quantum
Date and time
Tue, Oct 11, 2022 12:00 PM - Thu, Oct 13, 2022 12:00 PM MDT
Location
Telus Spark Science Centre 220 St. George's Drive NE Calgary, AB T2E 5T2 Canada
About this event
Join academic and industry experts to learn what quantum means to Alberta and how your organization can gain a competitive advantage by increasing your team's quantum skills and literacy.
At this 3-day event, internationally recognized experts from Canada and around the world will discuss how quantum can bring efficiency, effectiveness, and entrepreneurship to your organization's pre-existing functions. At Quantum City, we aim to bring you the information and network you need to become quantum ready.
Come ready to network with funders, entrepreneurs, researchers, industry leaders, small-medium enterprises, policy makers and many more!
Day 1: Tuesday, October 11 12:00 pm - 6:30 pm
Day 2: Wednesday, October 12 8:30 am - 5:30 pm
Keynote: Dr. Peter Zoller
Day 3: Thursday, October 13 8:00 am - 12:00 pm
For the complete Summit schedule, visit
research.ucalgary.ca/quantum-city/summit
Note that Dr. Peter Zoller will also give an evening Public Lecture on Tuesday, October 11 at 7:00 pm. If you wish to attend this Public Lecture, please register here: iqst.ucalgary.ca/quantum-public-Lecture
The Summit is brought to you by Quantum Alberta and Quantum City in partnership with Quantum Technologies Major Innovation Fund Project.
Quantum Alberta is a network of academic and industry experts who have joined together to elevate Quantum Science research, development and commercialization in Alberta. Learn more about Quantum Alberta
Quantum City aims to establish infrastructure, new training (talent) programs, research and development opportunities, and commercialization pathways to establish, build and sustain the quantum technology sector for Alberta. Quantum City's goal is to create a vibrant economic and scientific ecosystem in Alberta. Learn more about Quantum City
Quantum Technologies Major Innovation Fund Project (QMP) is an effort to establish Alberta as a hub for Quantum Technologies in Canada by integrating Alberta's internationally recognized academic excellence, partnerships, and industry engagements. Learn more about the QMP.