Sales Have Ended
Registrations are closed
Thank you for registering for the webinar. You will receive a link to join the webinar in your email. Should you have any questions or concerns, feel free to email KhanN@cmhapeel.ca
Sales Have Ended
Registrations are closed
Thank you for registering for the webinar. You will receive a link to join the webinar in your email. Should you have any questions or concerns, feel free to email KhanN@cmhapeel.ca
Webinar for Prescribers on Alcohol Use Disorders (AUD): Diagnosis & Pharmacological Treatment
About this Event
Alcohol Use Disorder: Diagnosis & Pharmacological Treatment
Learning Objectives:
- Diagnosis of Alcohol Use Disorder (AUD)
- Initiating pharmacological treatment for Alcohol Use Disorder (AUD)
- Monitoring parameters of pharmacological treatments for Alcohol Use Disorder (AUD)
Speakers:
Alison Anne Corcoran, RN(EC), MN, NP-Adult is currently working with CMHA Peel Dufferin RAAM clinic. She received her Masters of Nursing from Ryerson University with a focus in nursing leadership and education in 2013. Alison completed her Post-Masters Nurse Practitioner diploma through the University of Toronto in 2016, focusing on the care of older adults and those with life-limiting illness. She has completed a fellowship with the North York General Hospital Palliative Care Service and has since led the integration of palliative care services in home & community care in Central West LHIN, targeting homelessness and vulnerably housed clients. She is an advocate for harm reduction and health service equity.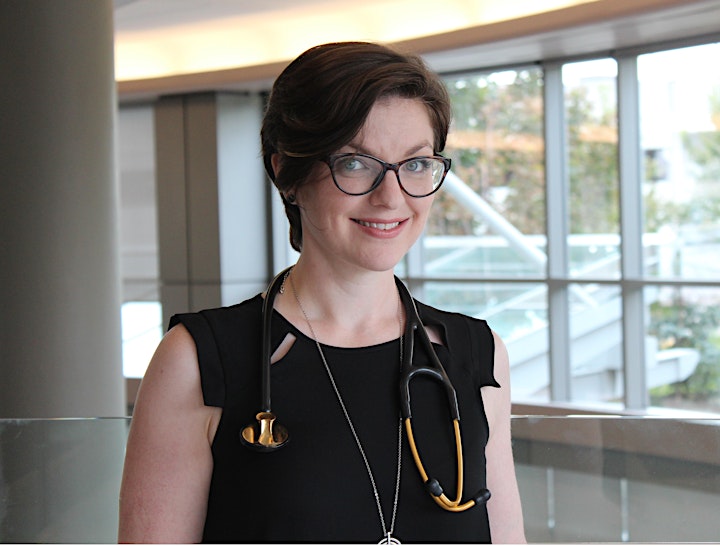 Samim Hasham , B.Sc. Pharm (Hons), MMngt, CDE, PharmD
Samim Hasham has a BSc (Hons) in Pharmacy, a Master's Degree in International Health Leadership from McGill University, and a Doctorate in Pharmacy from the University of Colorado. Samim is a Clinical Consultant Pharmacist with CMHA Peel Dufferin RAAM clinics, where she provides clinical leadership in mental health and addictions. Samim is a Lecturer in the Midwifery program at McMaster University and at Adler college, and a Continuing Education Instructor at Mennonite New Life College. Samim presents at community, regional, provincial, and international conferences on a range of topics including chronic disease state management in primary care, psychiatric medications and substances of abuse, opioid overdose and cannabis use awareness and harm reduction and strategic change management in healthcare. Samim is co-chair of the Scarborough Human Services Justice co-ordinating committee and is involved in numerous community committees. Samim is recipient of the Spirit of Belonging Award from the CMHA Toronto for her outstanding commitment and dedication in mental health and addictions and was profiled by Canadian 'Pharmacy U Magazine' in the 'Innovators feature'.