Description
Alexia Felrine a le plaisir de vous inviter au - " Alexia Felrine - Beauty Parlor" Montréal
Les fêtes de fin d'année s'en viennent à grand pas !! C'est l'occasion parfaite pour se retrouver l'instant d'un après midi et partager des astuces beauté et bien être sans limites.
Programme de l'évènement :
12:00

PM Brunch de bienvenue

12:45

PM Workshop beauté par Alexia Felrine

2:00

PM Pause

2:15

PM Workshop les secrets du Massage par Orao

3:30

PM Pause

3:45

PM Défilé BEMAK

4:30

PM Vente privée des produits KLAMM , ORAO ET BEMAK

& cocktail dinatoire

6:30 PM Cloture de l'évènement & remise des lots à gagner
Rien de mieux que d'être accompagner de partenaire d'excellence pour animer notre moment de partage.
Cet évènement sera composé de 3 ateliers :
L'atelier beauté animé par Alexia Felrine -
Pour toutes celles et ceux qui ne la connaisse pas encore Alexia est une Chef d'entreprise , C.E.O de KLAMM enterprises , maquilleuse, et influenceuse. A travers ses differents réseaux sociaux , elle partage ses passions: les affaires , la beauté , la cuisine et le bien-être . Grace à son parcours atypique et inspirant, elle motive et donne le courage d'avancer à des milliers de personnes à travers le monde.
L'atelier de bien -être " les secrets du massage parfait " animé par Geraldine MPIGA. Massothérapeute profésssionel et créatrice de la marque Orao.
Grâce à une facilité d'adaptation, une ouverture d'esprit et son passage dans plusieurs pays, Géraldine MPIGA est devenue cette femme massothérapeute, passionnée de bien-être et de produits naturels qui crée sa gamme de produits Orao avec amour et ambition de permettre à chaque femme de prendre soin de sa santé corporelle et vivre sa beauté au naturel.
L'atelier de mode animé par la nouvelle marque de vêtement au concept self empowering " Be Mak " crée par Prestila Makwambala.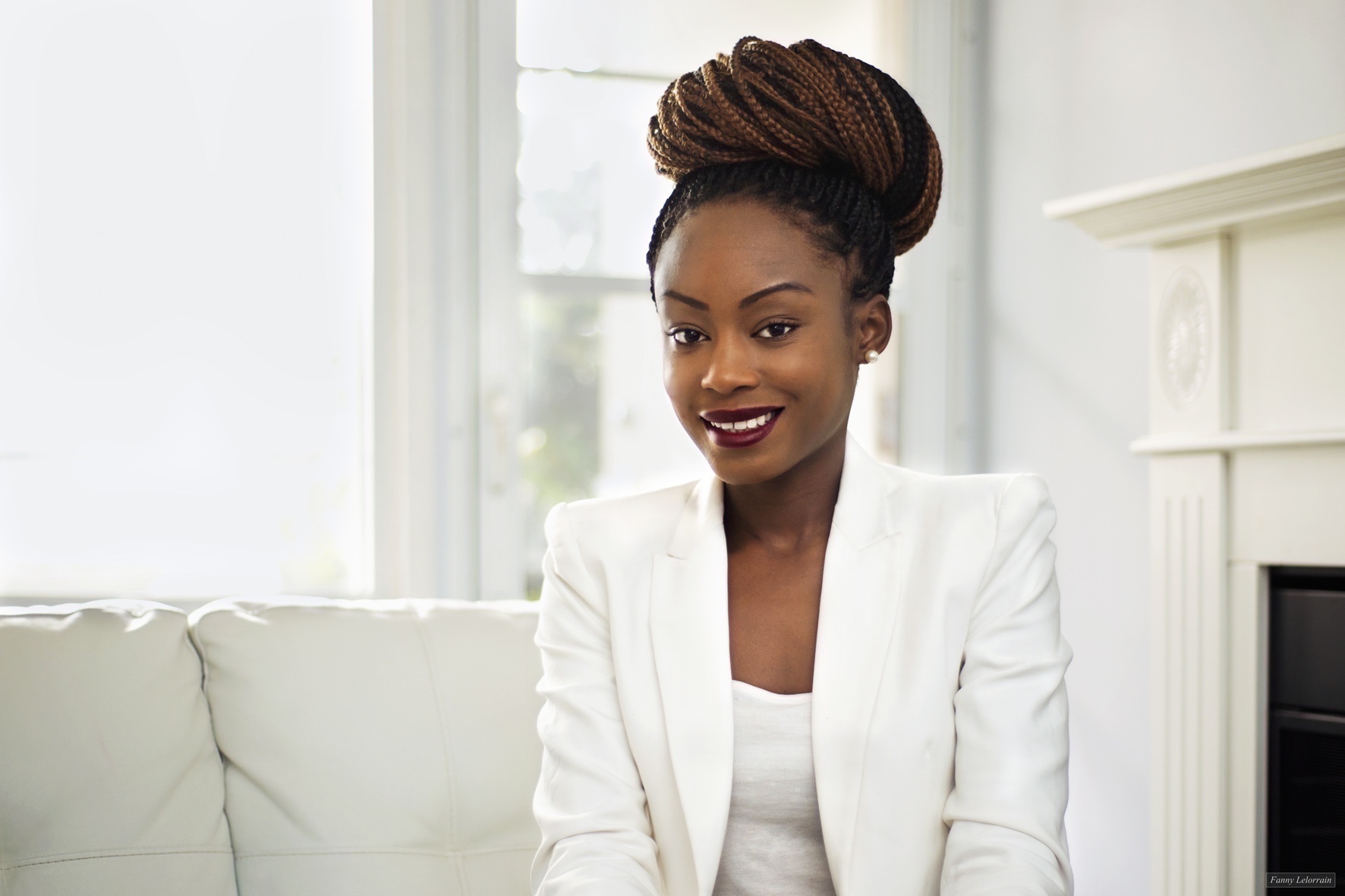 Entrepreneuse et passionnée de mode et toujours à la recherche de la pièce phare qui va faire la différence, Prestila a toujours su qu'elle deviendrait un Designer. Pour partager cette philosophie avec les autres, Prestila crée la marque « Be Mak Paris ». Une marque qui commercialise des sweat-shirts à message positif et permet d'encourager et aider les gens à s'affirmer et à s'accepter.
PS: L'adresse du lieu exacte vous sera communiqué quelques jours avant l'évènement.
Au plaisir de vous voir le Samedi 10 Novembre
Cheers!!!