Algonquin Harvest - An Autumn Photography Workshop with a Local Guide!
About this Event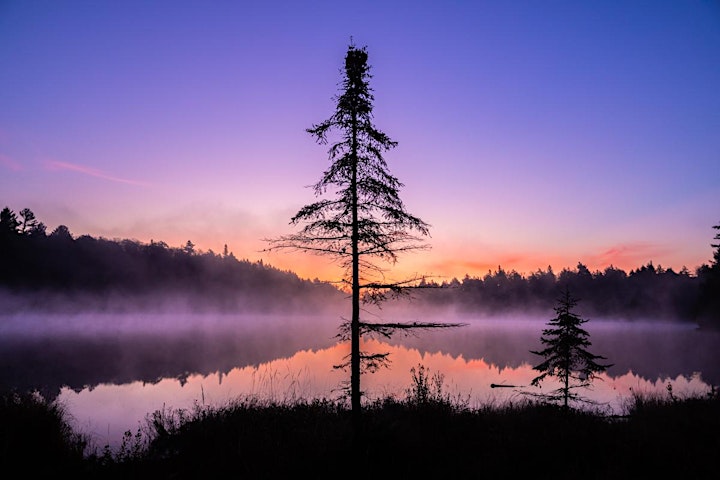 "Follow Me North Photography" has a soft spot for Algonquin Park! To us, it's the quintessential getaway to the Canadian wilderness.
We have skillfully scheduled our Algonquin Harvest workshop during peak leaf changing season, which will allow us to enjoy multiple days of exploring with our cameras amongst the vibrant reds of sugar maples and the golden yellows of birch trees. If we're lucky, we might even see a moose, wolf or pine marten on our adventures!
With this experience, we have married our knowledge of photography with a deep-rooted passion for the outdoors; crafting a masterclass of accessible tutorials and hands-on demos in an ego-free, relaxed environment. We've mapped out multiple routes for our photography quest; choosing lesser-known, intimate and most importantly - scenic locations, which have provided us with many once-in-a-lifetime photographic opportunities with wildlife and landscapes alike.
This workshop is geared towards photographers from all walks of life. We will provide one-on-one coaching during your stay, both during our day trips and also during our editing hours. Our individual critiques and ideation sessions are designed to help build your confidence in the field and equip you with the skills you require to enhance your visions using post production once you return home - taking images from an unedited state and transforming them into a polished piece of art.
We recommend you have a DSLR camera for this workshop, however, we are able to adapt to your own personal photography journey - providing simplified or detailed instruction as needed.
Follow Your Wild with Follow Me North!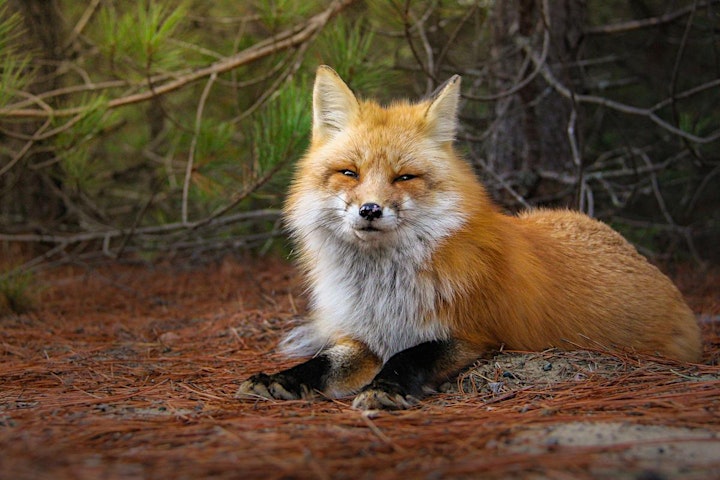 This is an exclusive landscape and wildlife photography workshop, tailor-made for adventurous photographers from all photography backgrounds.
We will access the best view points for sunrise and sunset, guiding you to some of our favorite locations within the park.
You will only need to carry your day pack with camera gear - we travel light to maximize our time and experience in the elements.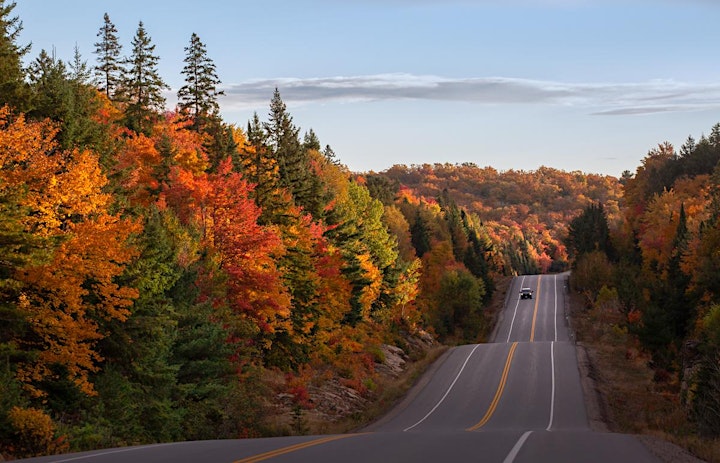 About Your Instructors:
On the 125th anniversary of Algonquin Park, we (your hosts) journeyed three hours from Southern Ontario to Lake of Two Rivers for our first date. We have been inseparable since, having made Muskoka our new forever-home, alongside our Golden Aussie, Indy.
Susan comes from a background in print journalism, creative production (500px, Stocksy United, Shutterstock Custom), gallery management and commercial photography - producing several catalogue raisonnés for artists across the U.S. and Canada.
Jesse comes from a colourful background teaching health and safety practices to the body art industry, and has molded his love of educating into a new beast- guiding photographers of all background into nature to rediscover their roots and cameras. After studying photography in post secondary nearly 10 years ago, Jesse has steadily transitioned his focus to adventure portraits, pet photography and workshops full-time.
Together our mission is simple: Make meaningful art in a place close to our hearts, Algonquin Park.
We bring a well-rounded skillset as a duo and we remain excited to share our secrets with you!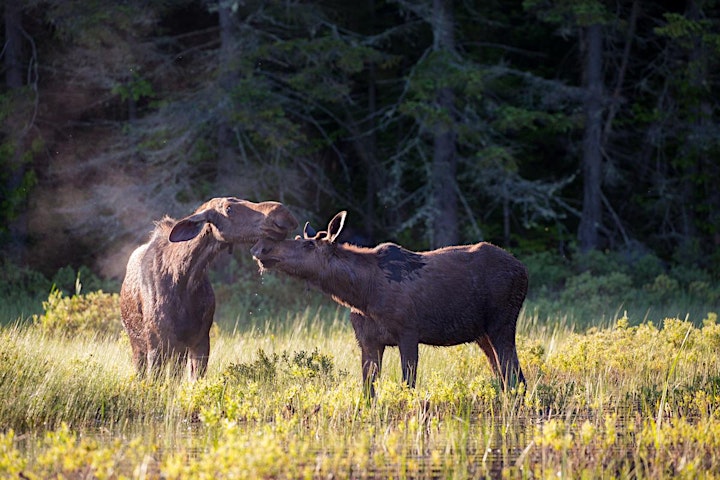 Rough Itinerary:
Registered participants will receive a detailed itinerary via e-mail as we will be adapting to Nature's schedule. Our plans are flexible to allow for weather conditions and wildlife opportunities as they arise.
Day 1 - Monday
Our adventure begins at 4 p.m. We will meet in Whitney at the Mad Musher restaurant, just a few minutes from the East Gate of Algonquin Park. The Mad Musher will be home base for our live editing demos and camera technique presentations.
Let's start off with a great meal at the Mad Musher, getting to know each other a little more during casual conversations and drinks. Then we'll retire into our seminar room at the back of the restaurant discussing various photography tips and tricks, including; composition, camera settings, equipment, ethics and in-field best practices for successful sessions amongst camera-shy wildlife. Drawing from our own experience, we will share our workflow and the tools we use to craft images that tell a story.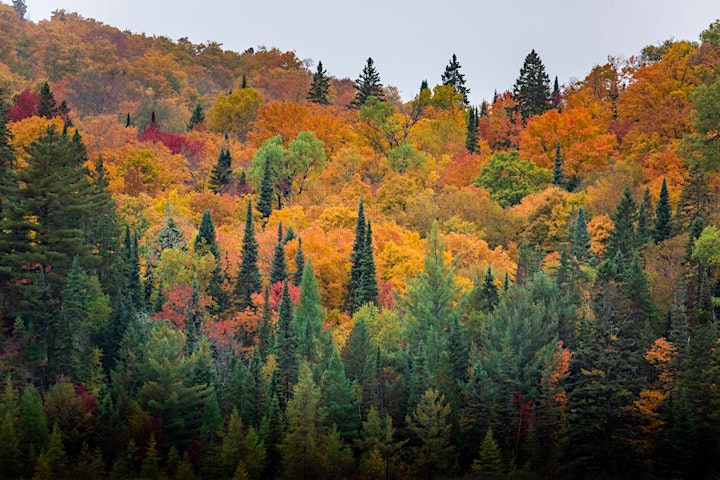 Day 2 - Tuesday
Morning:
Our journey begins before the sunrise. We will meet at a predetermined location to capture morning's first light. The remainder of the morning will consist of visiting numerous locations, following the light and keeping our eyes open for any wildlife photography opportunities.
Afternoon:
After lunch, we will reconvene in the classroom briefly to share tips for adapting to ever-changing weather conditions while photographing in the field and share some accessible solutions to any common camera issues. We will break in the early afternoon to allow for some rest, and a meal before meeting up for our evening shooting location.
Evening:
We will visit one of our favourite locations to put our knowledge to the test with landscape photography. We will provide one-on-one coaching to ensure you leave the workshop with images you're excited to edit! Our shoot will continue through sunset.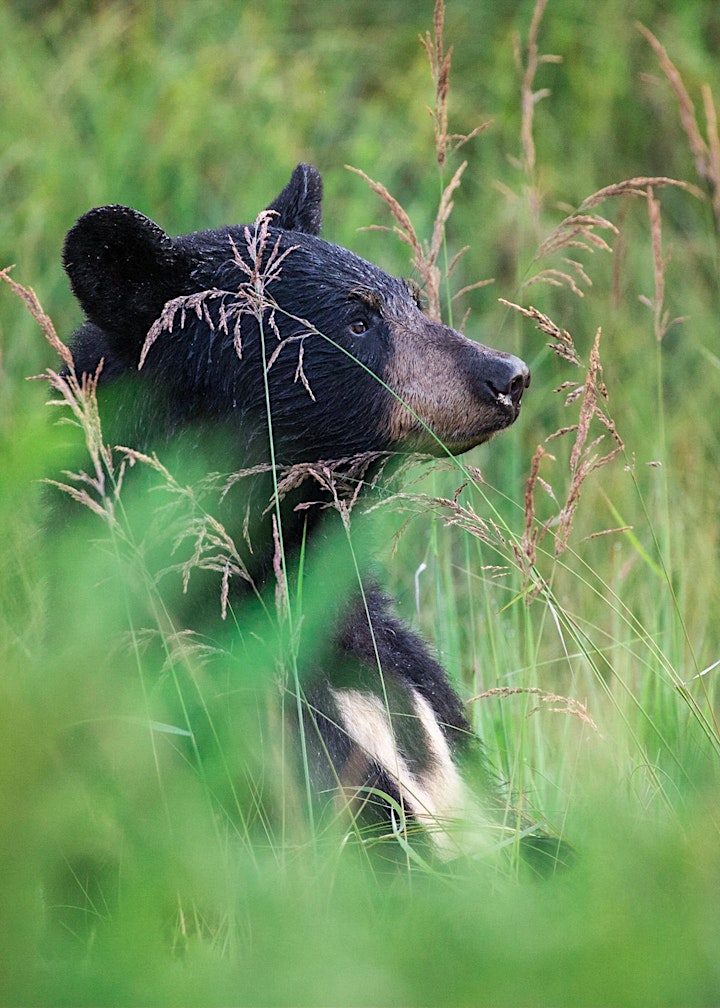 Day 3 - Wednesday
Morning:
We'll be on the road before the sun, chasing the light to our first location of the day. Afterwards, we'll enjoy a hearty breakfast at Moose Cafe in Dwight (optional).
Afternoon:
At this time, we'll focus on photographing waterfalls, rapids and learn the art of slowing down your shutter speed to create soft, flowing movement within your water images.
We'll work with you to create some beautiful long exposures. Don't forget your tripod and bring your ND filters and polarizers if you have them!
Evening:
We'll take in an epic sunset at a predetermined location.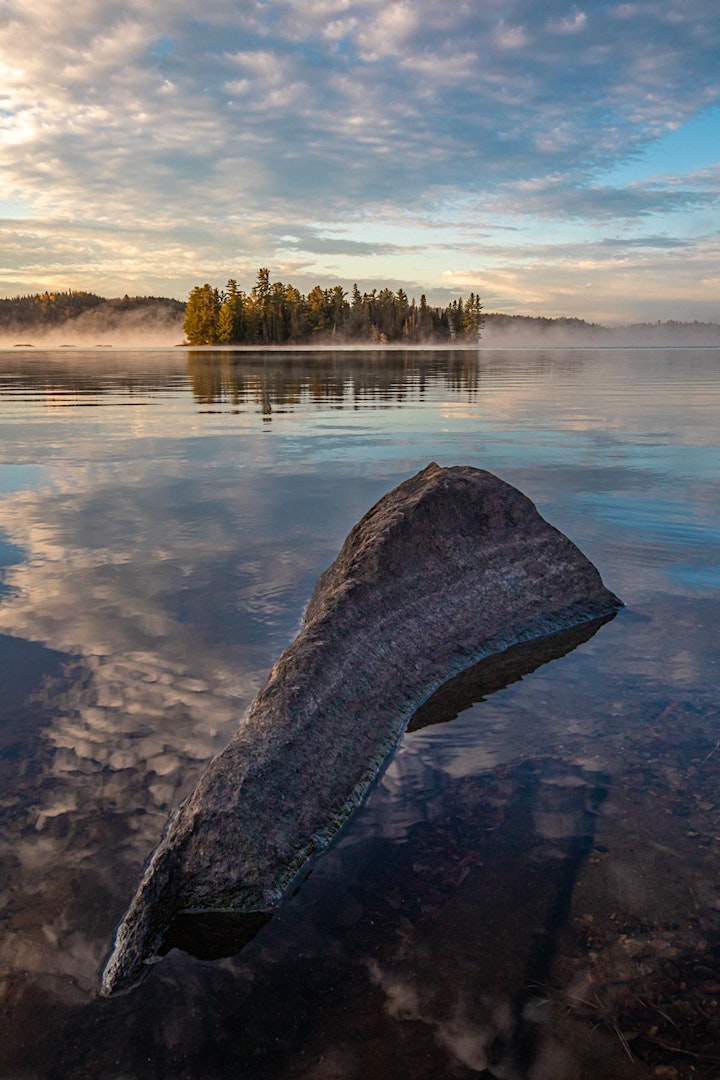 Day 4 - Thursday
Morning:
Our last day! Are you tired yet? There will be another optional sunrise session, or choose to sleep in if you're exhausted. We will be mindful of returning to our hotel rooms before 11am to allow you time to check out. Shortly after a lunch break, we'll venture back to the classroom at Mad Musher to begin our post-processing session.
Afternoon:
We will provide a live demo on the big screen of our editing process. We recommend you bring your laptops, if available, with our preferred programs installed: Lightroom and/or Photoshop. Our editing process is mainly done in Lightroom, however we will show you a few tricks within Photoshop that we believe all photographers will benefit from.
If you do not have access to Lightroom or Photoshop, that's okay! We will work to accommodate your current editing practices. However I sure you that you'll probably order Lightroom afterwards!
We will assist you with editing your favourite workshop images into the afternoon - or you are welcome to simply follow along with our live editing demos to bring your new knowledge to fruition. Practice makes perfect!
Then we'll revisit everyones favourite photos in a slideshow as a class and we'll do a friendly group photo critique. This is one of the most beneficial parts of the workshop experience as the critiques we receive from our peers allow us elevate our work overtime, taking images from good to great!
Evening:
Our journey ends at 4 p.m. We will say our goodbyes and send you off with new knowledge to kick into full gear on your next outdoor adventure!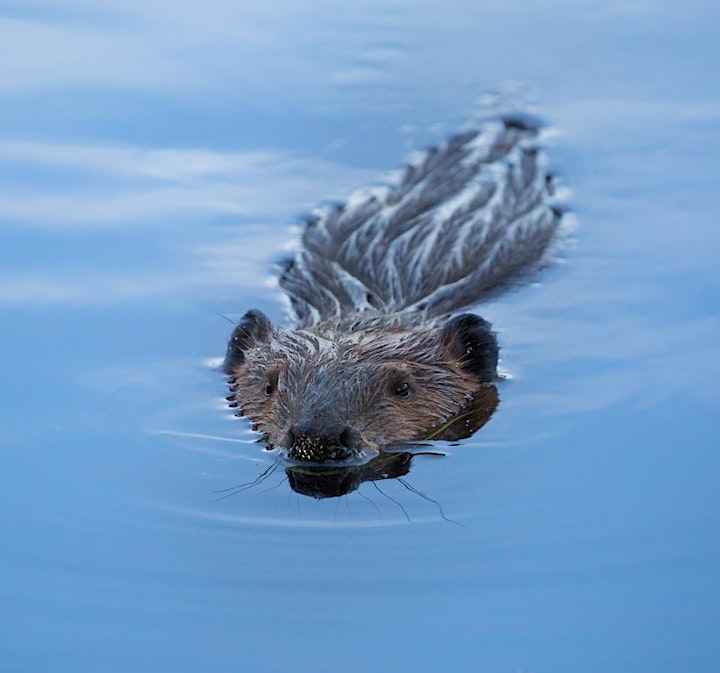 Recommended Photography Equipment:
DSLR or Mirrorless Camera Body with at least 1 Lens
Wide Angle Lens (24mm or wider) for Landscapes
Longest Lens (200mm - 400mm) or longer, for Wildlife
Tripod and Ballhead
Polarizing Filter
Neutral Density Filter
Extra Batteries
Memory Cards
Cable Release
Headlamp (For our walks in low light)
* Please remember, if you are missing some of the equipment listed above you can still benefit from the workshop experience!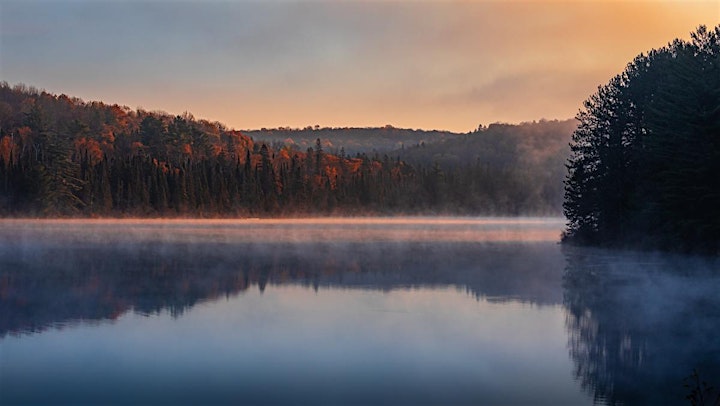 Recommended Personal Items:
Water Bottle and Snacks
Hiking Shoes
Sunblock
A Warm Jacket (Temperatures in September drop considerably when the sun goes down)
Raincoat and pants
Towel
Frequently Asked Questions
Will we see Wildlife?
We'll always stop for wildlife opportunities! How'ver, wildlife can be quite unpredictable of course. Although we've had great success in previous workshops, it's obviously impossible to guarantee. Luckily Algonquin Park has treated us well on our travels. Some of the wildlife we may potentially see during our stay...Moose, Otters, Pine Martens, Black Bears, Red Squirrels, Beavers, Mink, Fox, Canada Jay (Gray Jays) and numerous other bird species.
Am I good enough to attend a Photography workshop?
YES! This workshop is geared towards photographers from all walks of life. Beginners, intermediate & professionals are all welcome. We typically receive a great mix of photography enthusiasts on our workshops. There's always something new to learn!
Will we be trekking far? How fit do I need to be?
This workshop is intended to be fairly accessible. However, we will be doing short walks on uneven ground and varying elevations. We may hike to one or more lookout points over the course of the workshop. Participants should know their physical limitations and pace themselves accordingly.
Meals, Accommodations and Travel
All meals, accommodations and travel are the responsibility of each workshop participant and are not included in the workshop fee. Once you've registered for the workshop we can help guide you in the direction of suitable accommodations. Carpooling to shooting locations is also recommended.
Park Fees
Park fees to access Algonquin Provincial Park will be included with your workshop fee. We'll hand out the park passes during the workshop introduction on the first day. If you happen to have a seasons park pass, please bring it with you.
Refunds
Workshop fees are non-refundable. Please be sure that you are able to attend prior to purchasing your ticket. If for any reason, you are unable to attend the workshop you may sell you ticket to another party.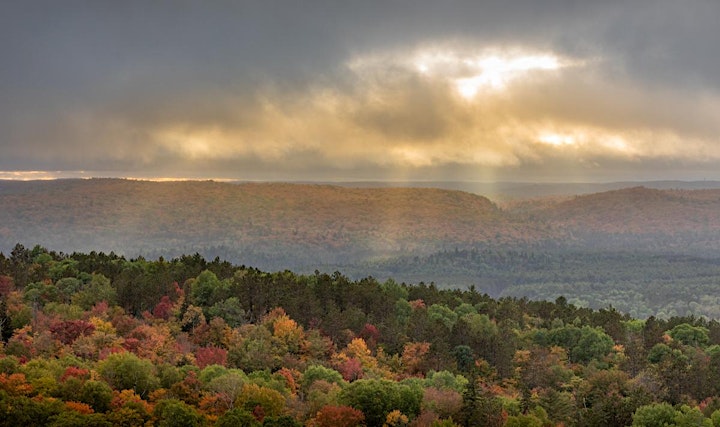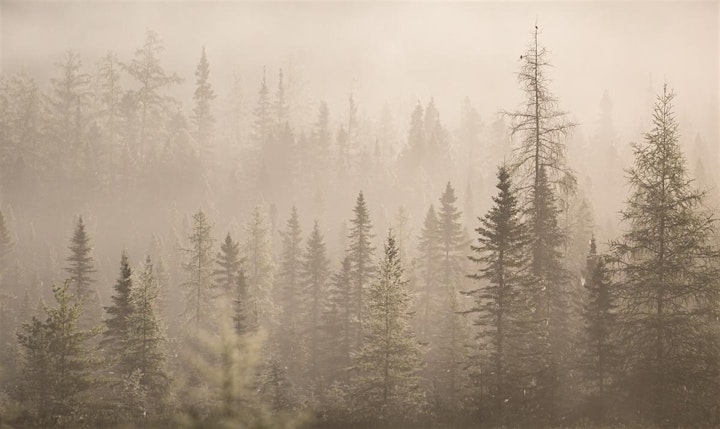 Our Friends and Partners: