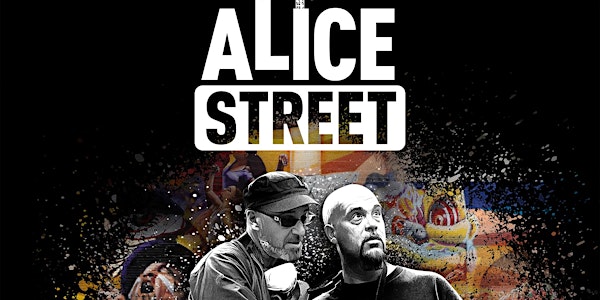 Alice Street Chicago Impact Film Screening at the Hyde Park Union Church
In a rapidly gentrifying city, the construction of a luxury condominium threatens a mural forcing the artists and a neighborhood to resist.
About this event
Directed by Spencer Wilkinson, "Alice Street" initially follows two Oakland muralists as they get to know area residents, artists and culture during the creation of their large-scale "Universal Language" mural on the corner of Alice and 14th Streets in Oakland. The site is the home of Hotel Oakland, a Chinese cultural center for seniors, and the Malonga Casquelourd Center for the Arts, a confluence of arts and culture indicative of Oakland's vibrant diversity. Despite broad support, the mural project encounters challenges from disgruntled residents and luxury real estate developers on its path to becoming an icon of grassroots Oakland. As the mural paint dries, a luxury condo is planned that will obstruct the art and cultural history. The community decides to fight back.
The Mill Valley Film Festival says, "'Alice Street' reveals Oakland as a microcosm of what is happening across the American landscape, disproportionately affecting the sustainability of communities of color." The publication On Milwaukee chose the film as a festival top pick, and shared, "this documentary shows how art can work as a tool for grassroots activism and underscores the power of coalition-building to disrupt the displacing forces of privilege." And The L.A. Progressive writes, "The film follows the coalition of organizations in their effort to shift citywide policy to include the voices of artists and community."
The film's examination of gentrification's complex effects on local culture are especially relevant to Chicago's south side, particularly the neighborhoods surrounding Hyde Park, which have been impacted by developments by the University of Chicago, the pending Obama Center as well as other developers.
This is a hybrid in-person / virtual event. You are welcome to join us in-person for a screening at the Hyde Park Union Church. 5600 S Woodlawn Ave, Chicago IL 60637.
The screening will be followed by a discussion with featured artist, Desi Mundo, in conversation with local activist, alderman candidate, and founder of Italian American Heritage Society, Gabriel Piemonte and Rev. Shawna Bowman.