Align Your Soul's Purpose and Spirit's Intentions A 4 Week Webinar Series
Description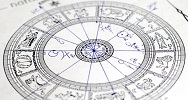 Choose the Series that fits your schedule when you register!
November 18 to December 16, 2016




OR




January 13 to February 10, 2017


OR


February 17 to March 17, 2017

Learn how to Align Your Soul's Purpose and Spirit's Intentions with meditative and hypnotic techniques to experience your own peaceful greatness.

Learn how to use your mind to align your energy and body for an embodied state of peace and happiness that is both sustainable and maintainable.

This webinar series teaches you how to integrate and align your sacred, spiritual, mental energetic and physical components. Working together, these components create a powerful, coherent happiness and peace that is both sustainable and maintainable.
Decrease:
Depression

Stress

Anxiety

'Blahness'

Panic
Increase:
Happiness

Peace

Contentment

Joy

Gratitude
What's Included:
Each week a video lesson, meditative/hypnotic recording and a live Q&A call with Brandi.

A personal Astrological Chart to help you identify the life-time lessons that Spirit needs you to learn.

Lessons that focus on identifying the Soul's Purpose and Spirit's intentions and how to align with these for a coherent and powerful focus to bring about a peaceful, happy state of being

Help to hone in on using your mind as a gateway for the Soul and Spirit so that the peace which only you can offer and create for yourself - is brought into your day to day state of being. The corresponding energy is a state of contentment and joy that is experienced in this very unique way.

The concluding lesson focuses on showing you how to bring everything together.
Can't make it this month? Try these alternate sessions: