Dive into how to align effectively with the UN SDGs with Noora Sharrab, Co-Founder of Sitti Social Enterprise.
About this event
As we head out of covid restrictions and into a new understanding our responsiblity as global citizens, young entrepreneurs and changemakers are taking notice.
One tool they are increasingly exploring is the UN's Sustainable Development Goals (SDGs).
For Noora Sharrab, the SDGs were key to the development of the business model for her company, Sitti Social Enterprise from day one. In this session, she will show the company is meeting the challenges of the SDGs head-on.
In this Mentor Monday session, Noora will explore questions around how to align your venture with the SDGs in a way that makes sense for your vision. The discussion will cover how to formalize your commitment to this framework and these critical goals for our worlds
Join this frank discussion to learn more, find your tribe, and get your questions answered!
Who Should Attend:
Entrepreneurs and changemakers who want to hear from a young, visionary founder of a social enterprise.
Benefits
This session will uncover:
Ways to formalize your venture's commitment to the UN SDGs
How to prioritize your organization's commitment to specific SDGs over others
How local vs global perspective changes the model that aligns to the goals
Ways to evaluate the progress toward the chosen SDGs and how to set appropriate targets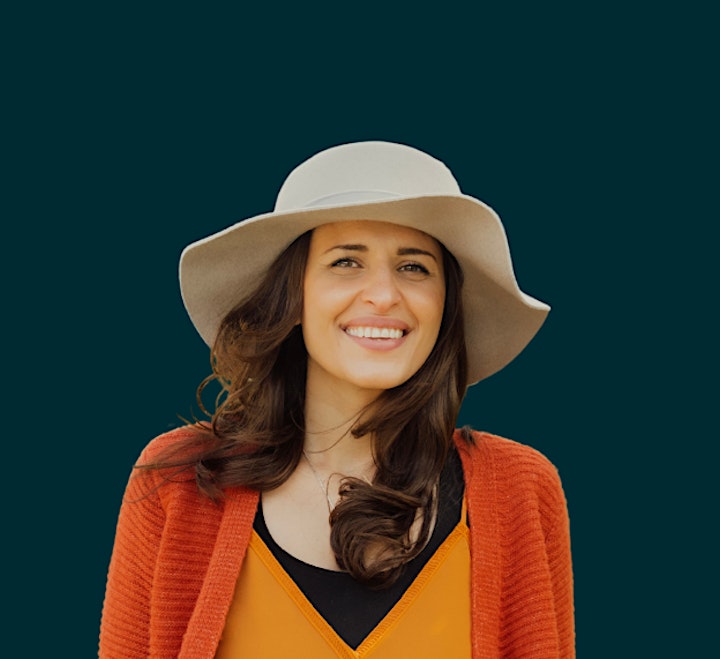 Noora Sharrab obtained her Masters degree in Political Science with a Specialization in Refugee and Forced Migration Studies at York University in Toronto, Canada. She co-founded an NGO in 2009 called, Hopes for Women in Education (hopesforwomen.org), to provide higher-education scholarships, skills training and online language development (via Banaat Connect – banaatconnect.org) in the process to refugee and displaced women in Jordan. She worked for several years with United Nations agencies in Jordan focusing on education, international development and relief services. Her active role working with the refugee communities in Jordan pushed her towards fundraising and building a Women's Centre in the Gaza Refugee Camp in Jerash, Jordan, which currently employs over 34 full-time refugee women and men with disabilities in the process, has trained and worked with over hundreds of refugees and served over 1000 refugees locally in the community in the process. In 2013, Noora partnered with Jacqueline Sofia to establish a Social Enterprise, Sitti (www.sittisoap.com) with the purpose to empower refugee communities become self-reliant through employment and to help enhance their opportunity to become financially independent and self-sustainable. In May 2021, Sitti launched Sitti Box (www.sittibox.com), the first-ever subscription box, dedicated to creating long-term sustainability to refugee communities through theme-based quarterly boxes for conscious consumers.
Noora is an Advisory Council member with UNHCR Canada, and an Advisory Council Member with WeConnect International (Canada). She is also an ELLA Altitude Participant and most recently a Canadian SheEO Venture Winner and the received the Muslim Awards of Excellence for 'Women of the Year 2021' Award.
Notes and Logistics:
This is meant to be an interactive session where we discuss and ask questions. So please turn your camera on during the event (if at all possible) and bring your questions!
Please Note:
This is a free event. Spots are limited. Register now to save your spot!
If you require any accommodations to register or to ensure your full participation in this event, please let us know at edge.programs@sheridancollege.ca
Media Consent: Screenshots and video recordings may be taken at this event. Your image may be used in printed and electronic publications for promotional and educational purposes and may be made available to the media and other third parties, or published on the Internet. By registering for any of our events, you understand and acknowledge that your image may be taken and used at our discretion. If you have concerns about your image being used for these purposes, please speak to one of the organizers.
More EDGE Programs and Events
To stay in the loop, sign up for our newsletter.
Organizer of Aligning Your Venture to the UN SDGs
Where impact and entrepreneurship thrive.
EDGE is a vibrant community of people from all backgrounds and walks of life who believe entrepreneurship can make lasting change in society. We support changemakers as they explore entrepreneurial approaches to creating a more equitable and sustainable world.
In collaboration with our partners, EDGE provides new and growing ventures with mentorship, learning programs and support to access funding. EDGE is a gateway to Sheridan's innovation resources and offers physical and virtual communities where impact entrepreneurs can thrive.
Connect with EDGE via email at edge@sheridancollege.ca.