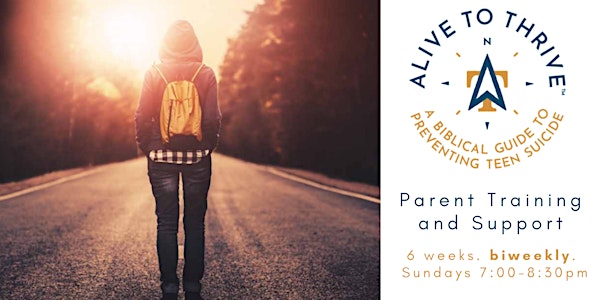 Alive to Thrive - 6 Week Parent Training and Support - Prevent Teen Suicide
Event Information
Location
Grace Christian Fellowship
35 Farley Road
Fergus, ON N1M 2W3
Canada
Free Course Training by Youth Workers of Fergus to Equip and Support Parents of Teens with Anxiety, Depression, and Suicidal Ideation.
About this event
The increased rates of anxiety and depression in Teens have never been higher. Lockdowns and social distancing have only made matters worse.
Focus on the Family has developed some incredible content to better train, equip and support parents to care for their hurting teens.
The content is Bible-based, however, this event is open to all parents seeking help, no matter their personal beliefs.
The Material covered over the course of 6 weeks is:
The Best Defence Against Suicide
Things that make your Children Vulnerable to Suicide
Mental Health Issues and Suicide
Technology and Suicide
Problem, Behaviours and Suicide
Dealing with the Issue of Suicide
A vaccine passport is not required.
Please wear a mask and socially distance when indoors.
Parking is available.
For more questions or information please contact Jason Durst at jason.j.durst@gmail.com
Please join us in the fight to END SUICIDE!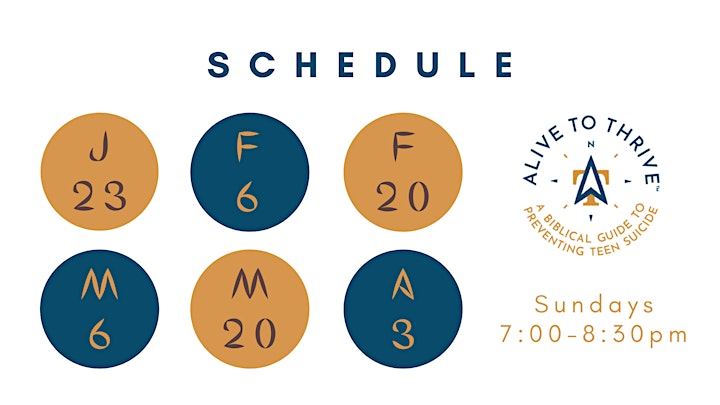 Date and time
Location
Grace Christian Fellowship
35 Farley Road
Fergus, ON N1M 2W3
Canada